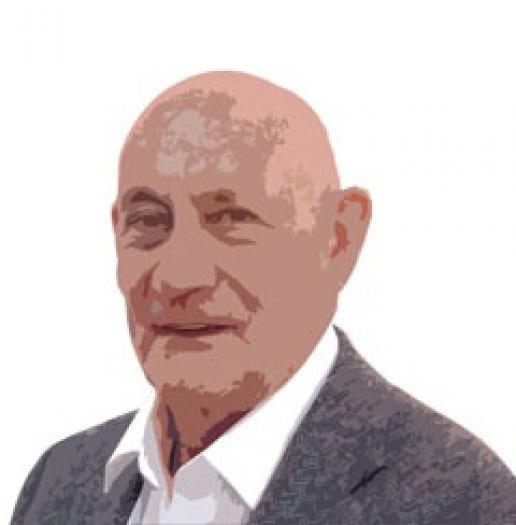 What a great exhibition the Natural Stone Show at ExCeL London was last month. I congratulate Richard Bradbury and his team from QMJ who put the show together. The exhibition was larger than last time and was busy. The stands were well presented and most had a number of staff to talk to so there was usually someone to answer questions.
As the Stone Show is held at Excel it is easy to get to from most of the country, particularly, of course, from London and the South East and I was pleased to meet quite a few colleagues from the memorial masonry sector at ExCeL, some even for the first time as they spoke to me having recognised me from this column.
The show is really about the architectural side of the stone industry these days and while there were not many memorials on display, there were plenty of interesting stones that would make attractive alternatives to the traditional standard polished black headstones.
British stone suppliers were well represented and they are always happy to produce high grade material for memorials.
And if you are involved in looking after historic memorials, as many of us have been in the past year and more as the centenary of World War I approached, the new Historic England organisation had copies of the guide Caring for Historic Memorials among the publications produced by its predecessor, English Heritage, that it was giving away.
I did miss seeing the National Association of Memorial Masons (NAMM). It has been part of the exhibition ever since it first started in 1995 but this year is staging a show of its own at Warwickshire Exhibition Centre on 19 & 20 June.
Back in 1995 when the Natural Stone Show was first put on (in the since demolished Wembley Exhibition Centre), NAMM Tradex was a significant constituent and even got a mention in the title of the event. In those days British memorial wholesalers were still making plenty of the memorials they sold in the UK. How times change.
The tools at the Stone Show always interest me. Flex Power tools certainly seem to have become a major favourite in the stone sector but it was good to see some of the smaller tools being demonstrated as well.
Show discounts are always an attraction and the colleague I visited the show with gave way to temptation and bought a high specification sack barrow at a price which I have to say was very reasonable. These barrows are among the most used pieces of equipment by memorial masons.
There was also the latest in lifting gear to be inspected, although I did think some of the 'A' frame rigs seemed complicated and expensive for memorial work.
The electrical equipment included some basic and economically priced stone saws that would fit into most memorial masons' yards. One even had wheels and could be stood in a corner on edge, although the length of cut was limited. Sand blasting rigs were also on show.
There was no shortage of cleaning and sealing chemicals to choose from and my wife is currently trying out some of the free samples on our kitchen worktops.
I enjoyed the show, meeting people, looking at new technology, the tools, the developments in treatments and innovations to make the mason's life easier. Everyone was helpful and it was a real pleasure to attend such a friendly gathering of our industry.
David Francis is a hands-on mason who ran a craft-based business in South London for many years. He moved out of London in the 1990s and since then has been concentrating on memorial masonry, being Technical Advisor and Trainer for the National Association of Memorial Masons (NAMM) for several years, writing training manuals and City & Guild Qualifications. He has now left NAMM but would like to continue to advise and assist masons to help and improve skills in the sector.