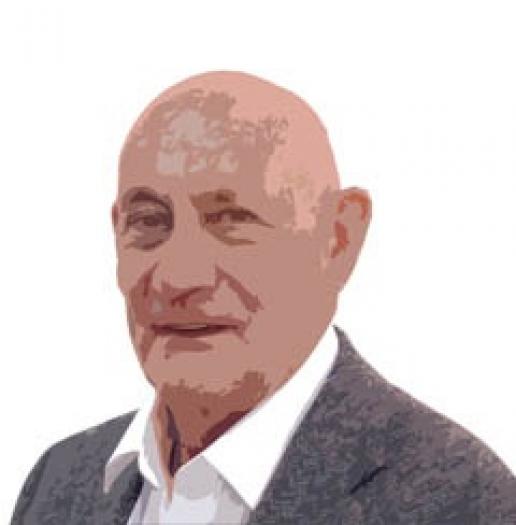 David Francis is a hands-on mason who has specialised for many years on the memorial side of the stone industry. He was Technical Advisor to the National Association of Memorial Masons, writing manuals and City & Guilds Qualifications. If you have an issue regarding any aspect of memorial masonry, David is happy to help. Send your questions or comments to David at [email protected]
In the past, the memorial mason's work was pretty much defined. Our priorities were, and still are, to build a reputation of designing and producing quality memorials, understanding exactly what the customer wants and offering a good service to the public.
In recent years, as a trade we have had to cope with recessions and scarcities. Other types of business have become involved in acquiring and selling of memorials and outlets abroad are producing and exporting stone and finished products.
How resilient is our business and how can we best adapt to counteract these changes? We might not know what the future holds but we can consider other areas of work, alongside the memorials, where our skills and machinery can be invaluable.
Having been in the trade for more than 50 years, our business policy was that if someone came into our works with a stone related problem we would do our best to solve it.
This led to many other masonry-related types of work.
Early on we leant the skill of cleaning, rebuilding and fitting fireplaces. We acquired the techniques of laying floors and fixing wall tiles. Maintenance work for local authorities led to cleaning statues and other works of art.
We were happy to cut concrete, bullet proof glass and Zac, a very tough material used in glass furnaces. We cut bricks to shape for use in the building of arches and other features. Customers' own materials were worked, provided it fitted in with our normal production.
Sculptors, both local and well known, wanted stone, slate and marble bases for their works of art and the larger pieces installed.
Furniture restorers required marble tops for their precious pieces.
Churches, public halls and other buildings often needed work carried out to comply with health and safety regulations or changes needed within the buildings.
We also carried out work in bathrooms and fitted kitchen worktops.
This sounds as if our business had quite a number of staff, but we never employed more than five people, using subcontractors as necessary. Being small worked well for us.
Our memorials were always our priority and we were able to offer a grave maintenance service for new and old customers.
This regular contact meant we could pick up any defects at an early stage and rectify them.
Keeping regular customers was of paramount importance for our business.
Memorial masonry is a trade with many skills involved and if we are willing to extend and adapt our knowledge we can overcome anything that crops up in the future.