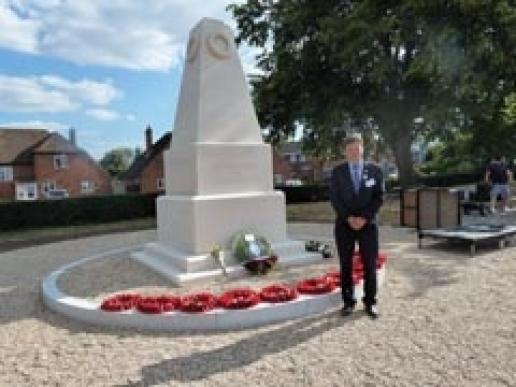 Ham Hill quarry company Harvey Stone has given Woodley, in Reading, Berkshire, a war memorial in time for the commemorations of the start of World War I on 4 August.
It is made in Jordans Basebed Portland limestone, with the carved wreaths and lettering worked by WorldSkills Gold Medal-winner Chris Berridge after being designed by hand by company Director Saul Harvey's mother, Eva Harvey, who has produced a lot of designs over many years.
Chris Berridge is no slouch but the carving work took him 140 hours to complete.
The memorial stands more than 3.5m high and was unveiled by HRH Prince Andrew, watched by around 700 people.
For more pictures and more about the memorial see bit.ly/WoodleyWarMemorial