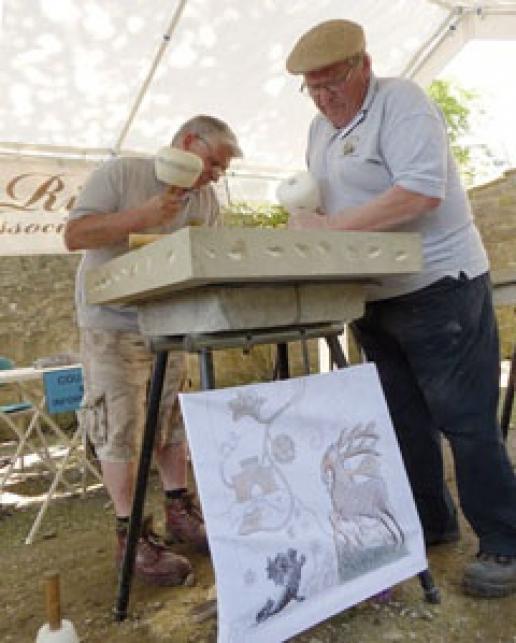 West Riding Stonecarving Association was invited to Skipton Castle to demonstrate stone carving and to fashion a panel to mark the opening of the new car park at the Castle.
Over the weekend of 4 and 5 July six members of the Association created the panel in an area open to the public. They were frequently interrupted by visitors asking about the work and the craft of stone carving – and they did not mind a bit because part of the aim of the weekend was to raise interest in the craft and art of carving. They were happy to explain to the public the intricacies of stone carving.
As well as demonstrations, Association members displayed their work.
For more information about West Riding Stone Carving Association visit www.stonecarvingassociation.co.uk.