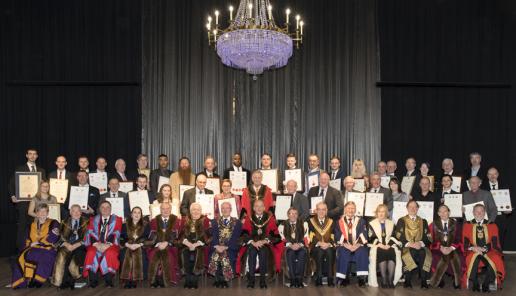 All the new 'Masters' of their crafts at the ceremony in Glaziers Hall in the City of London when they were invested. In the front row are the Lord Mayor of London and dignitaries from the Livery.
Six of the UK's top stoneworkers are among those invested this year as Masters of their craft by the City of London Livery Companies (which include the Worshipful Company of Masons) in conjunction with the City & Guilds of London Institute.
The Awards were presented at Glaziers' Hall by the Rt Hon the Lord Mayor Alderman Charles Bowman on 26 February.
The Master Certificate Scheme is designed to promote career progression in the skills areas identified by the City of London Livery Companies, working in partnership with the City & Guilds of London Institute, by encouraging the pursuit of excellence in vocational education and training.
The masons among the recipients are as follows, with the citations for their awards.
Paul Hill's journey as a mason/carver has been varied and interesting, from digging foundations for building construction in Africa, where snakes would fall into the trenches, to rowing stones to an Island to fix The Princess Diana memorial. He has worked on many prestigious buildings in the UK with contracts for Dick Reid, wood and stone carver in York, and now he is teaching stonemasonry at York College to the future masons, which is both challenging and rewarding. "Many people have inspired and supported me along my journey, I couldn't have got this far without them," he says.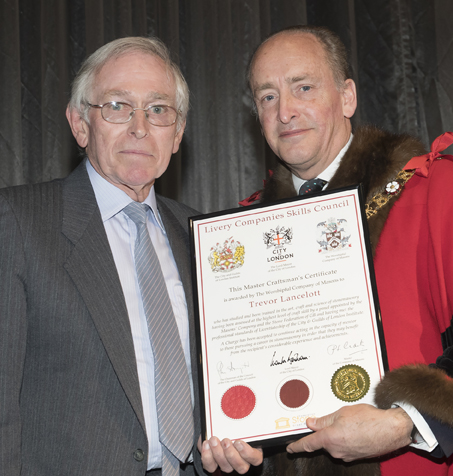 Trevor Lancelott completed his apprenticeship at York Minster in 1961 and joined the Ancient Monuments Branch of the Ministry of Public Buildings & Works, caring for the great abbeys and castles of the North of England. During this period, he was appointed City & Guilds Examiner at York College and eventually masonry tutor. In 1980 he also lectured on the York University course of Advanced Architectural Studies. Recruited by Rattee & Kett in 1984, he stayed with them until 1998, when he formed Lanstone Conservation with Adam Stone, working on Howden Minster, Patrington Church and the exquisite church of St Giles, Skelton, for which they received the Lord Mayor's Prize in the York Design Awards.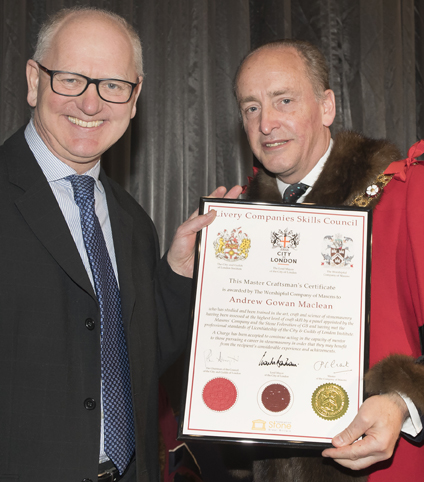 Andrew Maclean completed his apprenticeship with J Bysouth in London in the early 1980s and then became Production Manager for Ernest Ireland Construction in Bath for two years, where he worked on the Dower House extension to the Royal Crescent Hotel. His next move was to APS Masonry in Oxford as works manager for five years, working on many of the Oxford college buildings. He then started his own design company, Stewart Design (UK) Ltd, which he ran for more than 20 years, providing working drawings and production information for stone companies. One of the buildings on which he worked was Tusmore House in Oxfordshire, an award-winning private residence.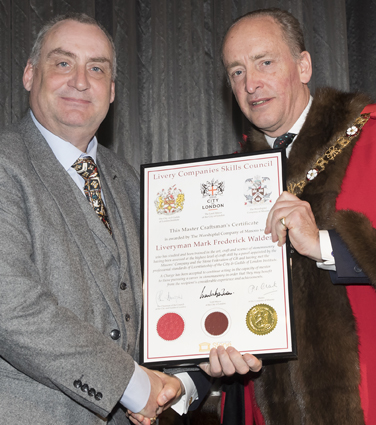 Mark Walden has been working in the stone industry for just over 41 years, initially serving a stonemasonry apprenticeship with FW Bull Construction. He then joined the drawing office as a junior draughtsman progressing to Drawing Office Manager. In 1987 he joined his current employer, Szerelmey Ltd, where he is now Head of Design. He has designed and worked on many prestigious projects and has enjoyed embracing new technology over the years, moving from pencil to 3D computer modelling. As well as training staff and advising architects and developers he sits on the Technical Committee of the Stone Federation GB.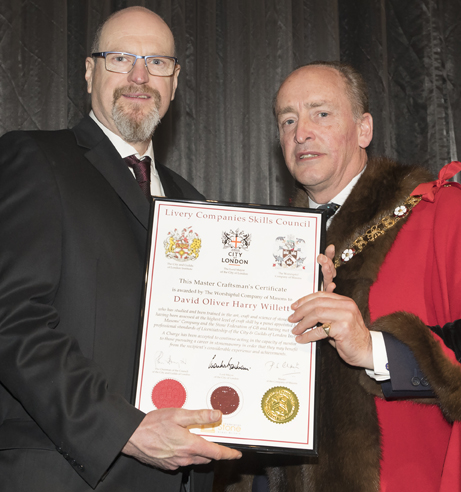 David Willett enrolled on the stone carving course at Weymouth College in 1987, where he discovered his passion for carving and masonry. He went on to work at Master Mason Dick Reid's workshop in York and continued to hone his carving skills on different period buildings such as Spencer House, Drumlandrig Castle and The National Museum of Wales. In 1995 he moved on to York Minster, working on the Great West Doorway and other major projects, continuing to establish his skills. He has greatly enjoyed passing on his knowledge and expertise on to many students, trainees and apprentices over the past 28 years.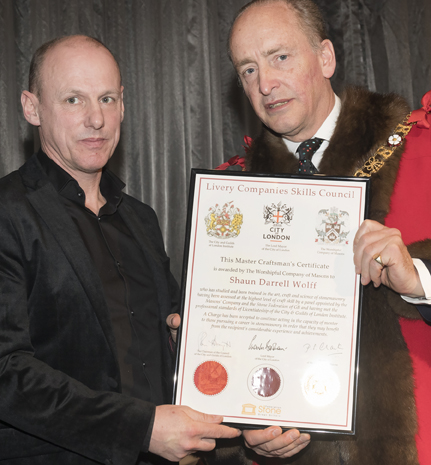 Shaun Wolff started as an apprentice banker mason carver aged 16, training at the City of Bath Technical College where he obtained his City & Guilds along with an ONC & HND certificate. It was halfway through his HNC course that he decided to start up his own company of Wolff Stone Ltd. His main purpose for doing this was to find more diverse and challenging work within the masonry field. Now, 37 years on, he still feels the pull of new and testing projects with excellence at its core. He is also the MD of Stonebuild Contracts Ltd and through these two companies employs 30 to 50 highly skilled craftsmen.