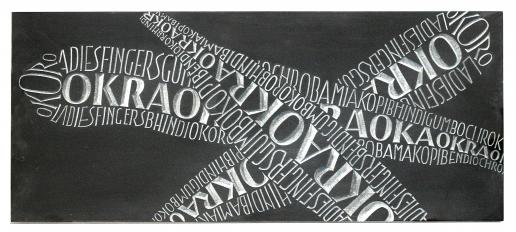 The pictures here, in order starting from the one above, show:

1.    Jak Blackman, 2014 graduate. 'Okra' lettering design made for the exhibition. Slate.

2.    Sam Flintham, 2015 graduate. Copy of 'Klytius', from a plaster cast in the Art School collection from the Hellenistic Pergamum Frieze, Pergamum Museum, Berlin. Lavoux limestone.

3.    Rob Hiley, 2013 graduate. 'Eastcourt Sans' inscription with original letterform design. York stone.

4.    Zoe Barnett, 2016 graduate. Baroque style cartouche from her own design. Lavoux limestone.

5. Ayako Furuno, 2015 graduate. 'Footprints' ornamental triptych with lettering. Caithness stone.

6. Adam Innes, 2016 graduate. Copy of the portrait bust of Pietro Mellini by Maiano from a plaster cast in the Art School collection. Mocha Crème limestone.
Two centres of excellence in artistic stonework have come together to present an exhibition called 'Making It', on now and lasting until 6 November.
The exhibition is being staged by the Lettering Arts Centre at Snape Maltings, Suffolk, in collaboration with the Historic Carving Department of the City & Guilds of London Art School.
The pieces being shown are work produced at the Art School over the past four years by stonecarvers on the Diploma and Post-Graduate courses.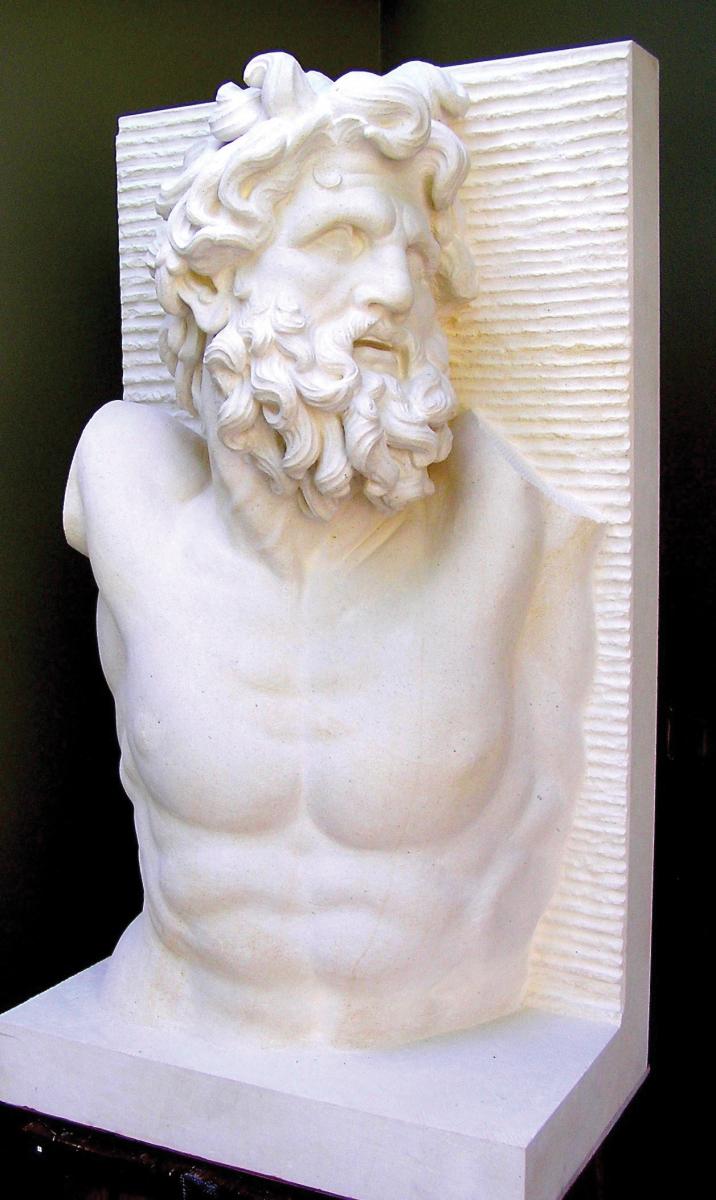 The idea for the exhibition originated with the Lettering & Commemorative Arts Trust, which runs the Lettering Arts Centre. Trust staff Sarah Harrison, the Executive Director, and Lynne Alexander, Director of Education & Exhibitions, recognised the close alignment between the Trust's philosophy and activities and those of City & Guilds of London Art School.
Lynne says: "We are fortunate to be located in a thriving cultural venue in a very special part of Suffolk that also houses the internationally famous Snape Maltings Concert Hall. This attracts more than 525,000 visitors per year, so the Art School exhibitors will have their work exposed to a wide and appreciative audience.
"At the same time the Trust will fulfil its remit of raising awareness of the art of letter design and letter carving."
The Lettering & Commemorative Arts Trust grew out of Harriet Frazer's Memorials by Artists, formed in 1989 to bring together individuals seeking to commission hand-lettering with lettering artists.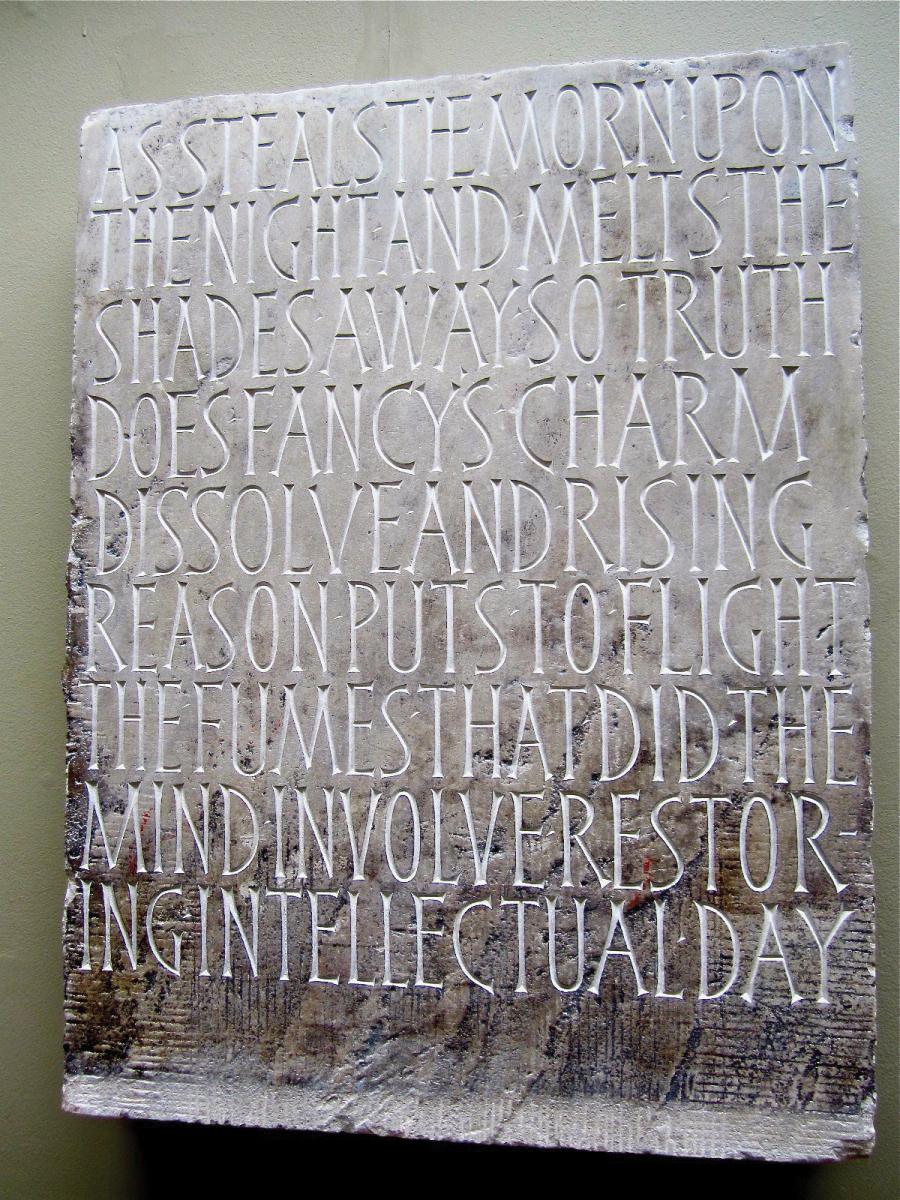 When it became a charity (now The Lettering & Commemorative Arts Trust) in 1998 it introduced UK-wide lettercarving workshops and two-year apprenticeships. It has put seven students through its apprenticeship scheme so far and the eighth started hers in March this year with Eric Marland (a former City & Guilds of London Art School student) at his studio in Cambridge.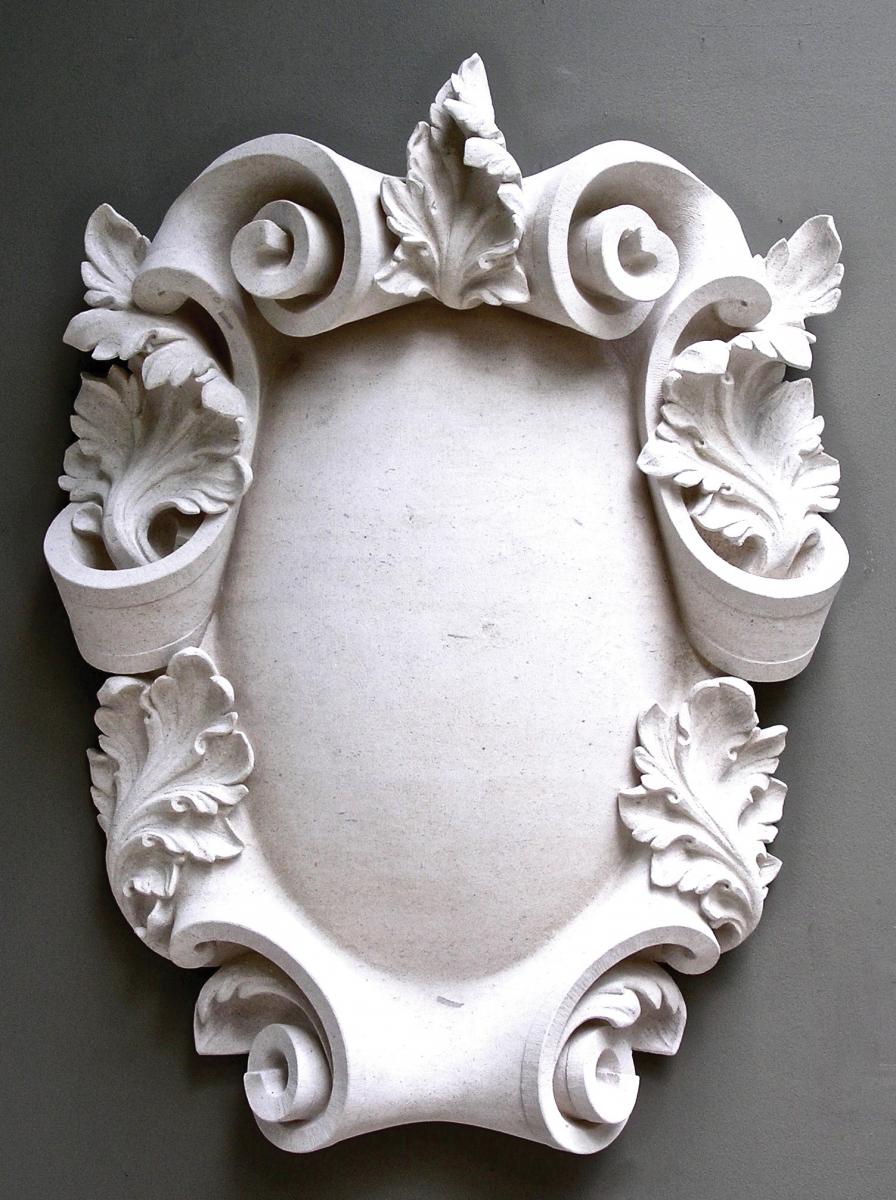 In 2013 the Trust started funding a journeyman scheme, placing developing craftspeople in the workshops of established lettercutters. It also administers The Harriet Frazer Bursary, which provides funds to pay for tools, lettering courses and visits to lettercarving studios.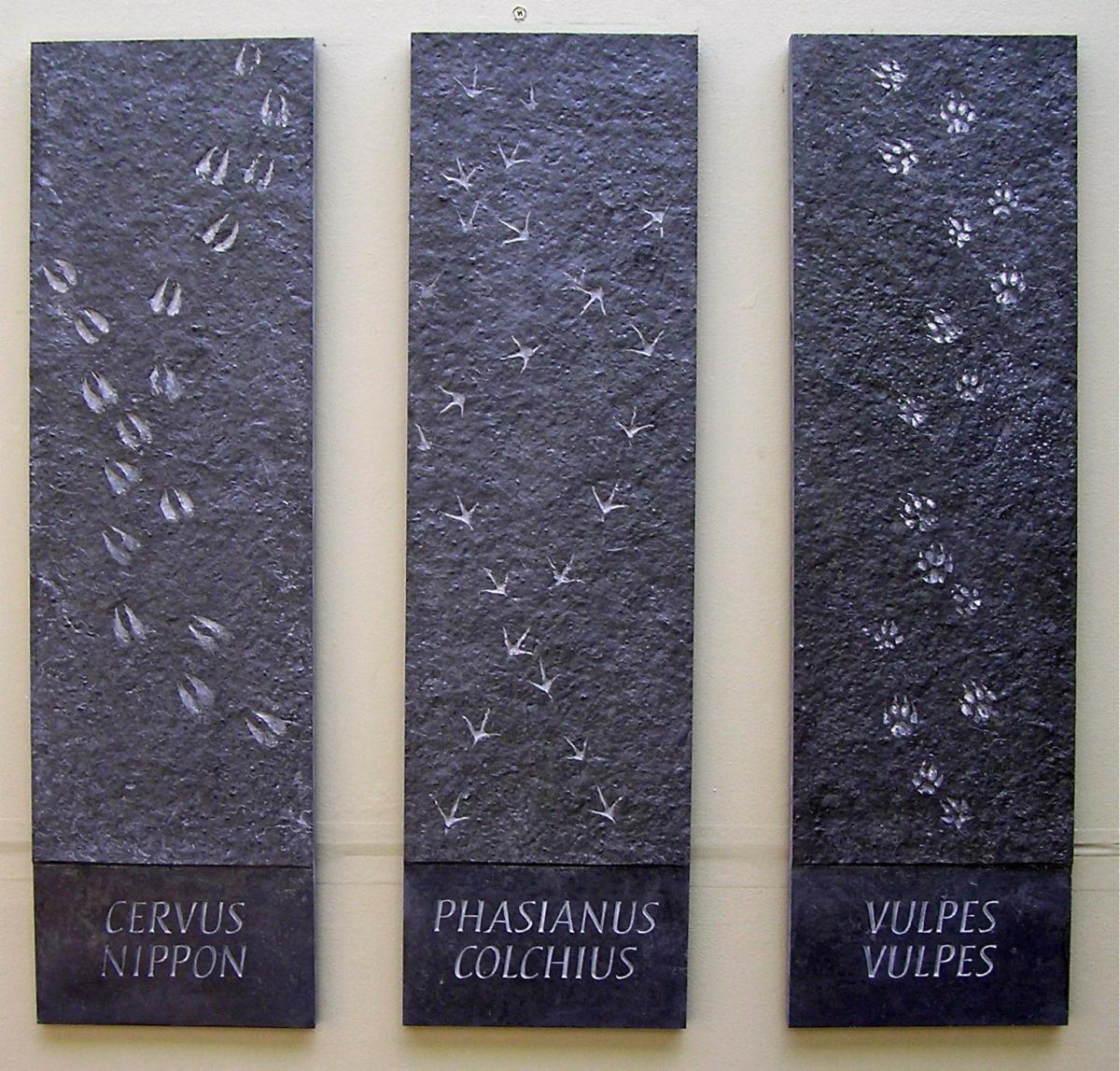 It helps with commissioning of hand-lettering for public and private works, holds three major exhibitions a year at Snape Maltings and organises various other one-off events.
The City & Guilds of London Art School has a longer history. It has been in its premises in Kennington, London, since 1879. For much of the time since then it has been a centre for the study of lettering. Until 1990 it offered a full-time, three year Diploma in the subject. Many distinguished artist-letterers have studied or taught at the School.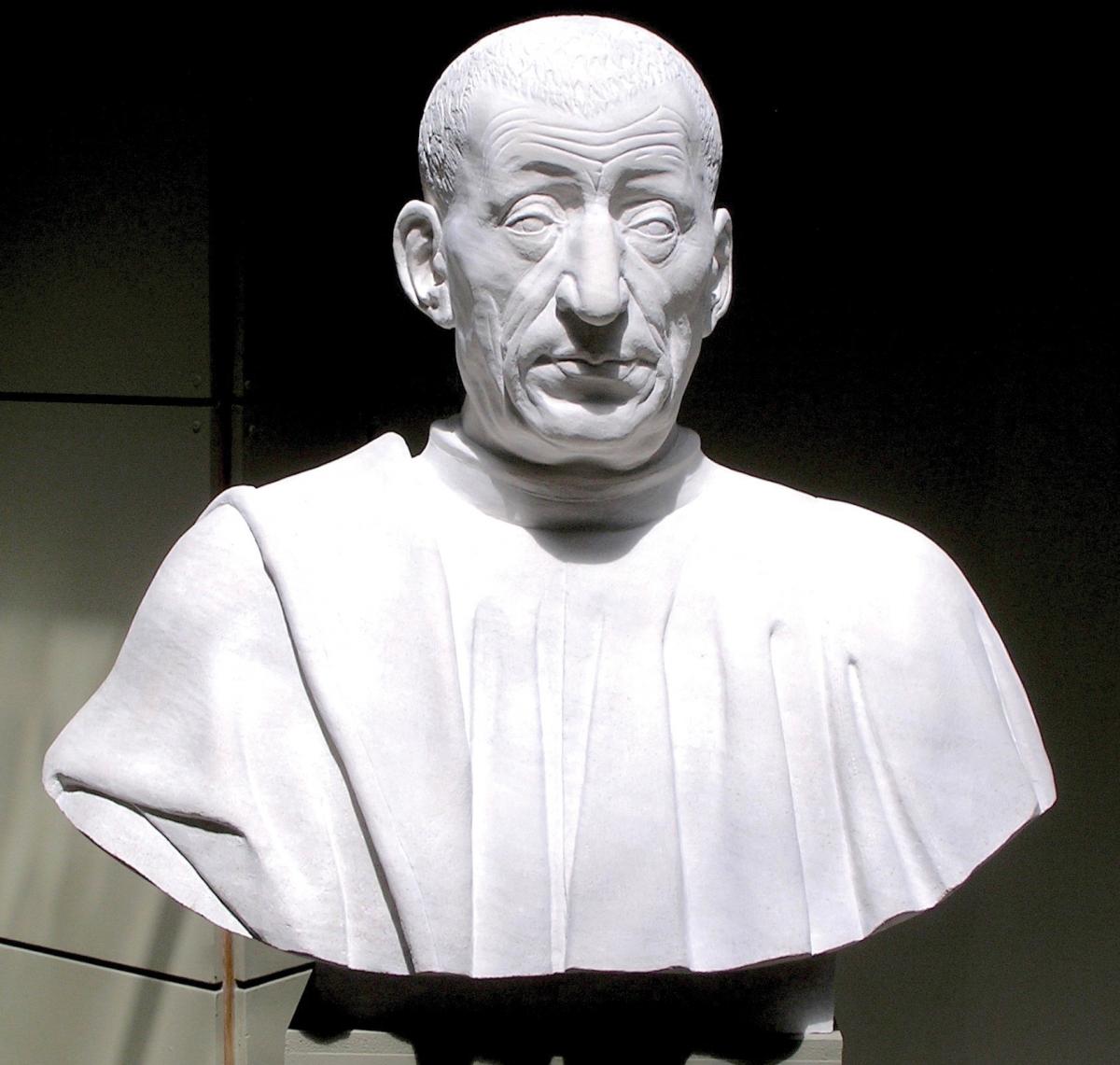 Nowadays, lettering forms part of the curriculum of the stone and wood carving courses. Since 2014 the lettering courses have been run by Tom Young, who works in the stone studios, assisted by Mark Frith in the wood studios. Both are alumni of the Art School and have a long connection with the Lettering Arts Trust.