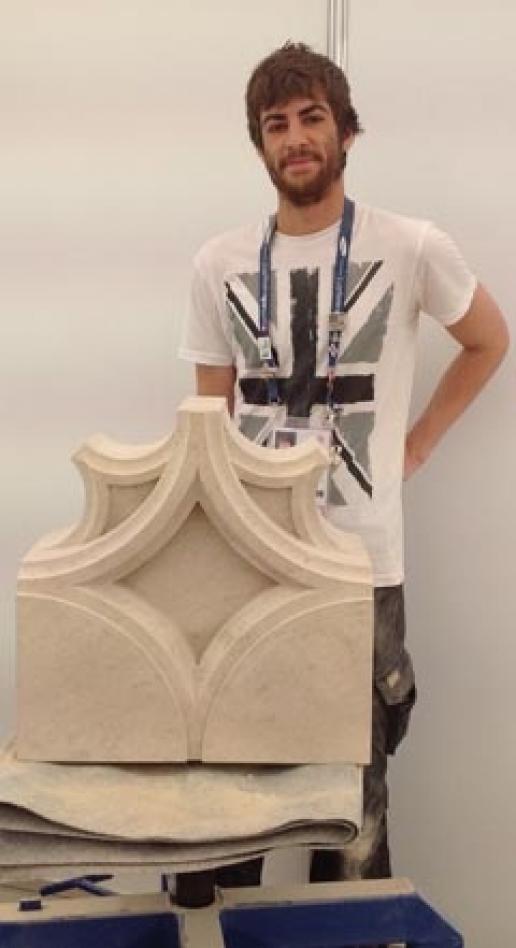 Congratulations to Robert Broomsgrove, 21, a stonemason from Highbridge, Somerset, on winning Silver at WorldSkills Leipzig this month (2-7 July).
Robert studied at Weymouth College and works for Wells Cathedral Stonemasons, whose masons have a long history of representing the UK at WorldSkills – Ryan Brunt, who is now a Director, gained a Bronze in 1993 in Taipei.
This year's event in Germany was the 42nd WorldSkills competition during which 1,000 competitors from 52 countries competed in 46 vocational skills. During the week, there were some 200,000 visitors to the event.
Robert said after receiving his medal: "To win Silver in stonemasonry is just amazing. It still hasn't really sunk in. The last few months have been really tough – fitting my training for WorldSkills around work and family responsibilities – but it has been totally worth it. I want to show the UK how apprenticeships and vocational training can enable young people to gain a real qualification and a real future."