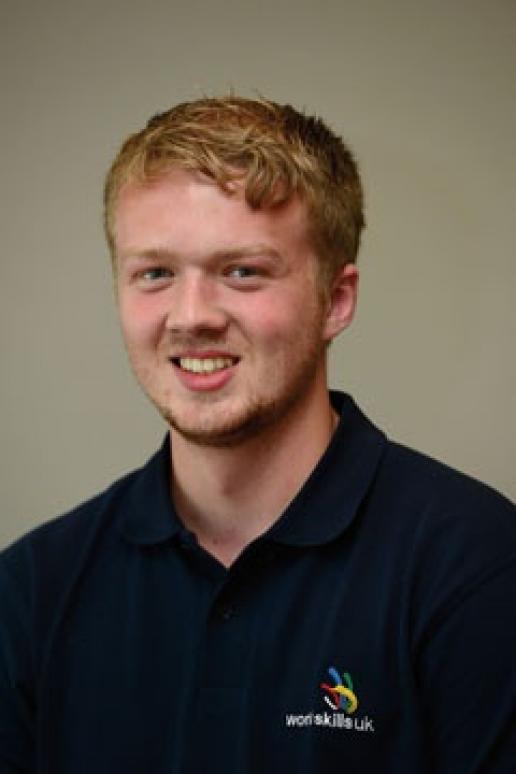 Sam Turner, a 19-year-old stonemason from Leeds who is an apprentice at York Minster and a student at York College, will be one of the 1,230 participants from 60 countries competing for the medals in 50 skill sets at WorldSkills in São Paulo, Brazil, this year, 11-16 August.
Sam earned his place as the representative of British stonemasonry in Squad UK at a Team UK Selection Competition held at Burton & South Derbyshire College last month (19-22 May). Competing against him for the stonemasonry place were Connor Crawford and John Reed, both apprentices with Historic Scotland, and Mirella McGee, an apprentice at Canterbury Cathedral.
Kevin Calpin, WorldSkills Chief Expert and UK Training Manager for Architectural Stonemasonry, also invited Djalma Rodrigues from Brazil and Brazil's stonemasonry team trainer Diego Pereira to complete the test piece given to the four young British masons to act as a benchmark.
Sam Turner is now continuing to work with Kevin Calpin on an intensive training programme in final preparation for WorldSkills.
Sam says: "Training as part of Squad and Team UK has massively helped my career. I have become a lot more independent at work, where I have now been given more responsibility in terms of managing my own projects, which is really rewarding.
"Eventually I want to start my own business in stonemasonry, so this experience has been invaluable. I believe WorldSkills São Paulo 2015 will be one of the best experiences of my life. I'm really looking forward to the whole experience."