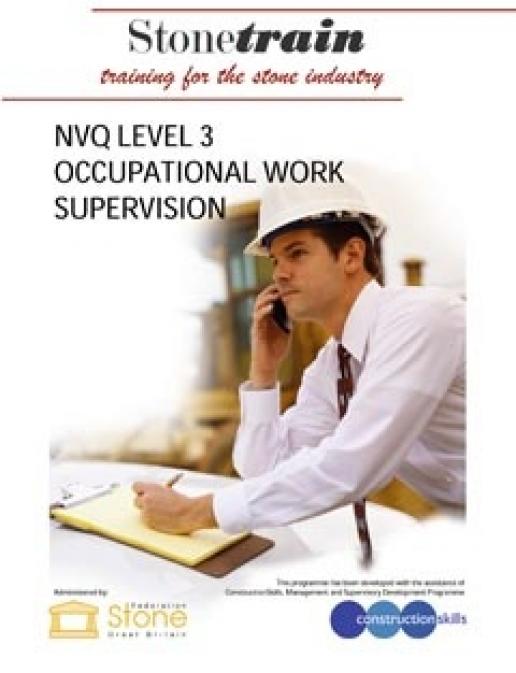 With less work around, firms are finding there is more time for their employees to train, which could be one benefit of the recession… as long as there is enough grant money to pay for it.
The UK Contractors Group (UKCG) launched in January are pushing to get more of the employees of sub-contractors who work for them trained. They want to see people holding NVQs in the skills they are undertaking so they can be assured the work is carried out by competent operatives.
UKCG's role is to support the industry on sector specific issues, leaving more general business issues to the newly formed CBI Construction Council.
And with the likes of Balfour Beatty, Bovis Lend Lease, Carillion, Kier, Laing O'Rouke, Shepherd Construction, Sir Robert McAlpine, Skanska and Wates among their number, they have the clout to get what they want.
Which is why the latest qualification for stone specialists is an occupational work supervision NVQ at level 3.
David Priestman, who manages the Natural Stone Industry Training Group (NSITG) and Stone Federation's training arm, Stonetrain, says it is simple: "If they haven't got the qualification they won't be allowed to supervise on site." So a qualification was necessary to make sure they could supervise on site.
The course is for skilled workers and involves two days away from work in the classroom – although there is a lot to cover and it might be necessary to extend this to three days in future – with the rest of the course being OSAT (on-site assessment and training) involving building up a portfolio. It is hoped the first qualifications will be awarded in six months from the start of the first course in September.
Before the course, which is being run by Stonetrain, had even been advertised, the national stone and conservation Stonewest Group had signed up 16 of their people for it.
It costs £550 and levy payers should get around half of that back in grants from ConstructionSkills.
This is the latest NVQ to come from the NSITG since it was established by ConstructionSkills in conjunction with Stone Federation UK in 2004. Stonetrain was set up two years later to deliver the training and assessment necessary to gain the NVQs. Colleges were reluctant to do so because most of them involve little or no classroom work, being predominantly OSAT.
Other NVQs to result from NSITG include the successful Level 2 Facade Preservation, Cleaning & Restoration, which also has a modern apprenticeship version.
Also at Level 2 is Fixer Mason. It was introduced last year and David is currently making assessments of the first six people to take it. Another eight were registered last month.
Another Level 2 is Stone Floor Fixer. It is again for experienced masons and involves a day off-site. If there was a demand for it, it could be introduced as an apprenticeship.
There is the Level 1 Masons Mate NVQ that the industry was keen to introduce to recognise the contribution of the mason's mate to stonework but which nobody has so far taken up, possibly because grants are not available for Level 1 NVQs.
David says that he had become the bottleneck in the system of people achieving the NVQs because there was only so much he could do. He did have the help of Lee Saunders as an assessor but Lee has now gone abroad and David's son, Mark, will be joining him when he has trained as an assessor. "He will take the load off me on the facade cleaning and restoration side," says David.
That will make it easier to extend the training, and they are currently looking to create a Level 2 NVQ in marble and granite fixing and are still developing a design and drawing qualification.
Stonetrain had 60 registrations for their courses at the beginning of the year and in July and the beginning of August David says he has signed up 42 more. "It's gathering momentum," he says. "We thought we might be struggling this year but people are using the lull to get people trained so they have an edge over those people who don't bother."
The NSITG has always been a rather poor relation of the National Heritage Training Group (NHTG), which has the support of English Heritage and attracts funding from the National Heritage Lottery Fund. NHTG has developed a Level 3 NVQ in heritage, part of which includes stonemasonry. The NSITG has become involved in the masonry sections of the NVQ after complaining that the heritage sector was trying to reinvent the wheel by making heritage masonry separate from other masonry work.
The heritage NVQ will be one way to a heritage skills CSCS (Construction Skills Certification Scheme) card that has been introduced and which English Heritage has said it will require all craftspeople working on its sites to hold or be working towards by 2010.
Although by then NVQs may be no more because the government plans to replace them. It says it wants to modernise the qualifications frameworks. The new qualifications will be based on a points system rather than a unit achievement.
NVQs (and their replacement) are for people with work experience. For those who are full-time students the qualification changed last year from Construction Awards to Construction Diplomas, which encourage colleges to teach ancillary subjects as well as the main subject.
Because details of the new award were distributed late in the day and colleges could still register students under the Construction Award scheme until September last year, most did, giving themselves another year to get the Diploma up and running for the academic year that starts next month (September).
One college that did adopt the new Diplomas last year was Moulton in Northamptonshire. They have a role-on-role-off approach so students can start and finish at any time in the year. As some students would be joining later and would have to enroll on the Diploma, they decided to encompass the Diploma from the beginning of the new term in September last year.
Craig Murphy, who has 20 years' experience in stonemasonry, set up the stonemasonry courses at Moulton College five years ago. Now Moulton is recognised as one of the leading stonemasonry colleges in the UK.
"The Diploma is much broader and deeper and a lot more substantial," Craig told NSS. "It's made big improvements, as far as I'm concerned." However, he felt it knitted together well with NVQs and was not so sure there was a real need to change NVQs.
ConstructionSkills are also keen to make use of training opportunities offered by suppliers to industries. While there are not so many such opportunities in the stone industry, two that have proved popular are the floor care courses offered by Crawshaws, and the Floor Academy established by Posh Floors.
Grants are cut
While training grant providers CITB-ConstructionSkills are expecting a drop in levy income as a result of the recession, there has not been a corresponding fall in grant applications.
Last year, 23,500 employers claimed grants of £176million, which is good news for the industry but was £20million more than planned – a situation CITB-ConstructionSkills have had to address.
As a result, from 1 August grant rates have been reduced by 10% and supplementary payments to 10% across the board, with protection for apprenticeship and undergraduate grants, which are unaffected.
Continuing strong demand for grants coupled with new forecasts indicating that levy income will fall significantly more than expected in 2010 and is not likely to recover until at least 2014 are blamed for the move, although CITB-ConstructionSkills says it still intends to return every £1 collected in levy to the industry in training grants and business support.
QEST continues
Daniel Meek from Norwich, who for the past three years has been with the Commonwealth War Graves Commission's conservation team, became the latest stonemason to become a QEST Scholar last month when he was awarded a £3,200 bursary to continue his studies.
He was the 18th stone worker to become a QEST Scholar since 1991 when the awards in recognition of the Queen Mother were first made. Dan's award takes the total received by masons to £107,050.
The Trust makes awards twice a year to the exponents of any craft skills who makes a successful case to further their education in their chosen skills. Altogether they have distributed £1,333,869 to 208 craftsmen and women aged from 17 to over 50.
Dan, who is 36, trained as a mason at Bath College and over the years has worked on projects including St George's Chapel at Windsor Castle, colleges at Cambridge University, Norwich Cathedral and St Albans Abbey. While working for Fairhaven & Woods, as they now are, he was part of the team who restored the lions and unicorns to Hawksmoor's St George's Church, Bloomsbury. With the Commonwealth War Graves Commission he has worked with five other stonemasons restoring and conserving large war-grave monuments throughout the United Kingdom.
Gaining the Queen Elizabeth Scholarship will enable Dan to receive advanced tuition in relief carving, lettercutting and design under Teucer Wilson, one of Britain's most renowned letter-carvers with a direct skills lineage back to Eric Gill.
As Dan starts his scholarship, another Queen Elizabeth Scholar, Tom Brown (30), has just finished his training with a first in Historic Stone Carving from the City & Guilds of London Art School. He successfully applied for £9,400 to enable him to complete the final year of the three-year Diploma course ate the school.
Tom qualified as a stonemason from Weymouth college in 2002 and has since worked in architectural conservation and restoration as a mason and stone conservator with Nimbus, Hirst Conservation, Holden Conservation and the conservation arm of Haymills, returning to further education at the City & Guilds of London Art School in 2007.
One of his most recent projects has been a commissioned grotesque carved in Syreford stone for St George's Chapel at Windsor Castle. It is the carving of the 'Vacanti mouse' that had an ear on its back. It will be installed next year as part of an ongoing project to replace weathered and damaged Victorian carvings. It took two weeks in total to work and Tom is currently working on a second design to show the fabric committee.
Another of Tom's recent projects was the carving of a Baroque lion hand worked in French Mocha Creme limestone. "This was my most technically challenging piece to date," says Tom. It took him six weeks to produce.
To apply for a QEST scholarship visit the website:
Training makes all the difference for William Anelay
Tony Townend is Operations Director of building conservation and restoration specialists William Anelay. His background is in general construction – after leaving Doncaster College he embarked on a career with Joinery Manufacturers John Carr. He joined William Anelay in 2003. The 262-year-old company are based either side of the Pennines in Manchester and York, employ more than 100 people, including skilled stonemasons and joiners, and had a turnover in 2008 of £17million. Tony firmly believes training is as important in a recession as ever.
It's well known that during periods of recession firms look to cut costs and often investment in training suffers.
While we already have flourishing apprenticeship and training schemes in progress at William Anelay, we are redoubling our efforts to seek out bursary schemes and other sources of training support to underline our ethos of developing our people.
Trading conditions in the construction industry are difficult as budgets get squeezed, but we're keen to use these difficult times as an opportunity to differentiate and define ourselves as true restoration experts in an area of work that is attracting an increasing number of construction firms with very little or no experience of building conservation.
We are regularly being approached to tidy up jobs that have been carried out by those that don't understand the complexities of restoration and despite the obvious benefits for us, it's a genuine reason for concern for the future of our architectural heritage.
As with every area of work, money is tight but that doesn't mean that we should forget our collective responsibilities to the built environment and opt for cheapest price over quality of workmanship.
We need to seize on initiatives such as the National Heritage Training Group (NHTG) CSCS (Construction Skills Certification Scheme) card specific to restoration. These are the kind of marques we need to instill confidence and faith in our specialist area of construction.
We have to have tried and tested standards to adhere to when it comes to protecting our historic buildings.
Customer service has to remain a key issue as it's those businesses that go the extra mile that will prosper. Technical skills and expertise are essential, although building strong and trusting relationships with customers is just as critical.
When I first came to William Anelay, I realised it was an opportunity to get up close and personal with some of our most impressive buildings. Every project is different and has its own story to tell.
One that stands out for me was the refurbishment of St Anne's Cathedral in Leeds . Now that is a truly awe-inspiring building. To see it emerge after a year long programme of careful re-ordering and conservation from being one of a number of heavily polluted inner city buildings into a bright and attractive ecclesiastical landmark befitting its Cathedral status is very rewarding.
It was then that I realised how much of our work is intrinsically linked to the past yet an integral part of the future, and so having the ability and skills to preserve building features is paramount.
I am Chairman of Selby RUFC and identify strongly with the belief, both within the field of sport and in business, that it is teamwork and not individual players who win the game.
How you can benefit from educating
Nick Gooderson, Head of Qualifications and Standards at ConstructionSkills – the Sector Skills Council for the construction industry – discusses how businesses can benefit from taking part in the new Diploma in Construction & the Built Environment.
Despite the credit crunch, the ConstructionSkills Network forecasts that we'll still need 42,000 new recruits a year until 2013 and the long term trend is for rising levels of construction activity.
It is imperative that the industry continues to train. That's why the Diploma in Construction & the Built Environment (C&BE) for 14-to19-year-olds is so important, providing a new pool of young people with the building blocks into industry.
The new qualification ensures students have an excellent grasp of English, Maths and IT skills, while learning how they relate to construction. Students will learn a range of skills, from understanding the importance of health and safety issues to management challenges involved in construction. They will cover areas such as sustainability and the impact of the built environment on the community, and learn about professions such as architecture, civil engineering and building services.
The Diploma has been developed with employers to meet the needs of business. Diploma students will be better prepared for and more knowledgeable about the world of work. They will develop the skills that all employers seek – such as how to think creatively, solve problems and communicate, and how to work both independently and as part of a team.
Working with the Diploma will give you access to a new pool of potential recruits. It's a fantastic means of developing new recruitment channels. This could not only reduce HR costs dramatically but it also means you get first pick of the best young people coming into the job market. Similarly, young people are more likely to work for a company if they have had positive work experience there or have heard good things about it from other young people.
The Diploma in C&BE could also help with staff retention. By teaching young people what the industry is all about you can reduce the risk of hiring people who then decide it's not for them.
Corporate social responsibility is increasingly important and through the Recognition Scheme, which we've set up to acknowledge the efforts of companies involved in the delivery of the Diploma, every firm will receive a recognition pack that they will be able to use to showcase their support for the programme.
More than 1,000 firms have already committed to supporting the Diploma in C&BE – including heavyweights such as Wates, Balfour Beatty, Lovell, G&J Seddon, CB&I, Kier Group and Bovis Lend Lease. But we need more employers to come on board.
Employers of all sizes can get involved in all manner of ways that best suit you.
You can provide 10 days' work experience for a young person, either in a block or by the day, introducing the young person to the world of work and your sector.
You can offer work shadowing, which gives a young person the opportunity to see a particular job in action and help them develop their understanding of your industry and their potential career.
You can hold industry days when you spend a day in a school or college talking about your industry and your job role. Or visit more regularly to share your commercial knowledge and offer ongoing guidance, support and encouragement.
You can provide work problems for study. You could help design real and realistic work-related projects that teachers can use to bring the curriculum to life.
You can offer visits to your premises. This can help to develop the students' understanding of the workplace. Many larger employers are now developing 'learning zones', on-site classrooms where groups of young people can go to learn about the sector in a hands-on manner.
You can provide industry knowledge and support to teachers or young people by being available to offer advice on current and emerging practice in your industry. You can even sponsor young people into higher education.
This is a great opportunity for employers large and small across the country to really contribute to young people's education and create a workforce capable of competing in a global marketplace to build a better Britain.
It's also worth remembering that CITB-registered employers might be able to claim financial support towards the cost of taking on a C&BE student.
Don't get left behind. For more information on the Diploma and details of how to get involved, visit the websites below.
Training providers & facilitators
click on the name to go to their website
Building Crafts College
Tel: 0208 522 1705
City & Guilds of London Art School
Tel: 0207 735 2306
City of Bath College
Tel: 01225 312191
ConstructionSkills
Tel: 0300 4565557
Craven College
Tel: 01756 791411
Crawshaws
Tel: 0208 686 7997
Edinburgh's Telford College
Tel: 0131 332 2491
The Floor Academy
Tel:0845 653 4333
Glasgow Metropolitan College
Tel: 0141 566 6222
Halifax Creative & Conservation Skills Centre
Tel: 01422 399330
Lambeth College
Tel: 0207 501 5010
Moulton College
Tel: 01604 491131
National Association of Memorial Masons
Tel: 01788 542264
National Heritage Training Academy (South West)
Tel: 07974 196151
National Heritage Training Academy (Yorkshire & The Humber)
Tel: 01904 433997
National Heritage Training Group
Tel: 01509 282857
Natural Stone Industry Training Group
c/o Stone Federation Great Britain
Tel: 01303 856123
The Orton Trust
Tel: 01536 711600
Scottish Lime Centre
Tel: 01383 872722
West Dean College
Tel: 01243 811301
West Wales School of the Arts
Tel: 01554 748204
Weymouth College
Tel: 01305 764744
York College
Tel: 01904 770400
York University
Tel: 01904 430000