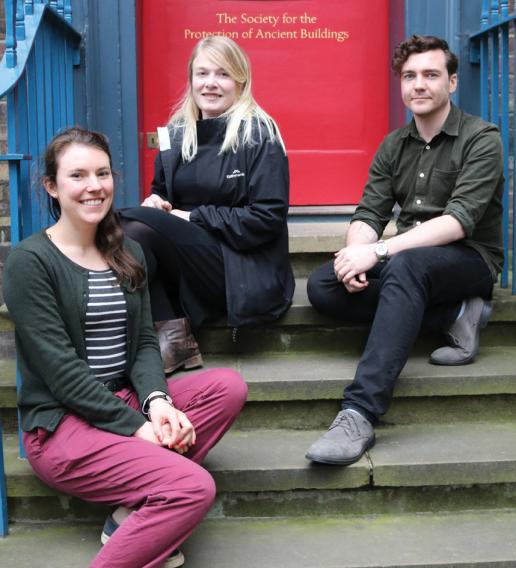 SPAB's scholars on the conservation trail this year are (left to right) Lilian Main, Aoife Murphy and Kristian Foster.
Kristian Foster, architect, Aoife Murphy, structural engineer, and Lilian Main, architect, are this year's SPAB Leatherby Scholars.
They have already toured Canterbury Cathedral, the atmospheric Abney Park Cemetery in London and Hampton Court Palace. They will move further afield over the next nine months, visiting castles in the Inner Hebrides, thatching in the West Country and repairing ruined mills in Derbyshire.
The scholarship from SPAB (Society for the Protection of Ancient Buildings) is one of the country's most highly regarded heritage educational experiences. It gives the Scholars hands-on experience of building conservation in action, guided by fellow architects, building specialists and craftspeople working in traditional ways.
Formed out of the Arts & Crafts ethos, the Scholarship is a prestigious and rigorous educational award that fosters excellence and promotes understanding of the skills and crafts that continue to underpin the built heritage.