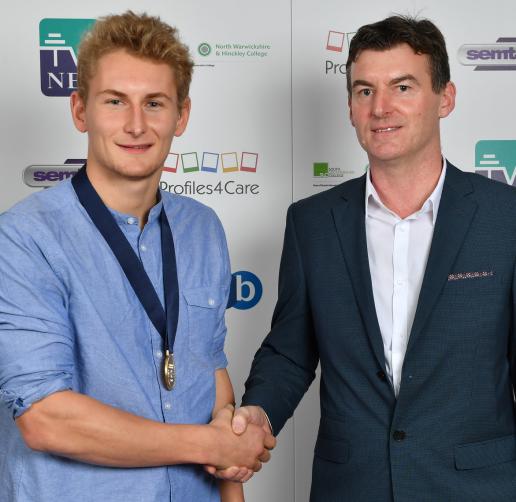 Theo Brogan (left) from Building Crafts College with his SkillBuild Gold Medal is congratulated by Oliver Farrell, Project Manager for CITB in Birmingham.
Congratulations to the Gold, Silver and Bronze medal winners in the stonemasonry section of the UK SkillBuild competition that took place at the NEC, Birmingham, 16-18 November. The contest is run by CITB. There are categories for a wide range of building skills, including stonemasonry.
Gold medal winner in stonemasonry was Theo Brogan, training at the Building Crafts College, London.  Silver medal went to Joshua Underwood, from Bath College, and Bronze to Hamish Innes of Edinburgh College.