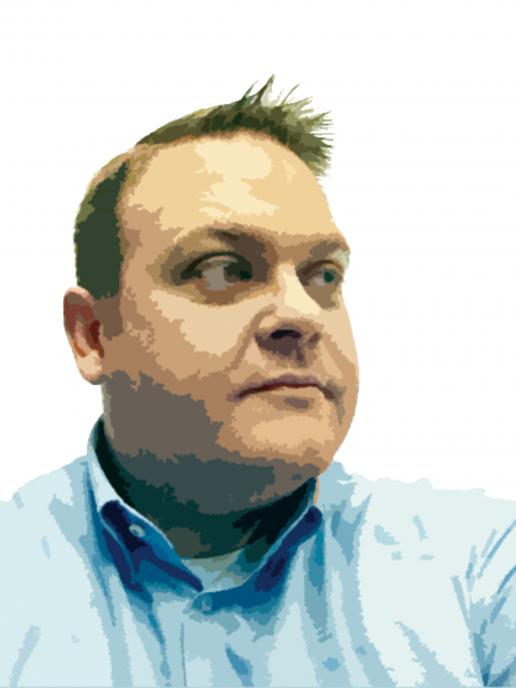 Read this before you decide to get the Red CSCS card...
Mark Priestman has more than 20 years' experience in the natural stone sector. He plays an active role in the development and delivery of training in this specialist environment. Along with his father, David Priestman, he runs a training consultancy whose mantra is: Qualify the Workforce!
Back to school. I so hated seeing those signs appearing in my local supermarket when I was a school kid. But as September arrives it is perhaps a good time to give some attention to our own business and personal development plans.
And maybe this is as good a time as any to point out some of the characteristics of the range of CSCS cards available to those registering for vocational qualifications.
CSCS Red Card
Please, please, please read this before you apply for a CSCS Red Card!
If you are registered on a construction NVQ at level 2 or above you can apply to CSCS for the red card. But the red card comes in three flavours.
There is a Red Card for Apprentices. This will last for up to five years, which is long enough for a learner to complete their apprenticeship. This is the card someone enrolled on a Trailblazer apprenticeship would apply for.
There has been some confusion when learners enrolled on the Specialist Applied-Skills Programme (SAP) have tried to apply for the Red Card. This is because although 'SAP' previously stood for 'Specialist Apprenticeship Programme', the government has now ring-fenced the word 'apprenticeship' and the SAP can no longer be called an apprenticeship.
Of course, a company may internally consider a new starter on the Specialist Applied-Skills Programme to be one of their 'apprentice' workers, but enrolment on the SAP does not make them an apprentice in the eyes of CSCS. Instead, they would opt for the CSCS Red Card for Trainees.
This has a broader church. And it is important you know this before ticking which card you are applying for.
Certainly those enrolled on the Specialist Applied-Skills Programmes can apply for the Red Card for Trainees. But so can anyone registered on a construction NVQ at level 2 or above. The boon of this card is that it lasts for three years while the learner works towards their NVQ. This allows ample time for them to complete the NVQ.
Anyone registered on an on-site assessed NVQ can apply for a Red Card for Experienced Workers. This appeals more to our vanity, as most doing an NVQ through this route don't see themselves as trainees but (and rightly so) as experienced workers.
The experienced worker Red Card makes access to site easier because the worker is not classed as a trainee who requires mentoring and close supervision. On the downside, it expires after one year and can't be renewed as any of the other formats of red card. I have heard some have been given extensions, but more have been declined.
A year might seem like a long time but in reality few people achieve an NVQ in one year. That year has to involve initial assessment, registration and induction, building and completing a portfolio of evidence, on-site assessment, an assessment decision being made, and then a fairly hefty chunk of time between that and the awarding body issuing a certificate. The trainee will need their certificate in their hand before they can move on from the Red Card to their Blue, Gold or Black Card.
As they say: forewarned is forearmed. Knowledge is power!
All the very best with all of your business and personal training and skills development plans in the 2018-'19 academic year.
Mark Priestman is a Partner at Priestman Associates LLP, a leading façade preservation project consultancy. From stonemasonry and heritage skills through to Site Supervision and Conservation Management, the partnership is trusted by the leading brands of the sector as an NVQ provider for experienced, upskiller and apprentice workers.  Mobile: 07876 687212.

[email protected]