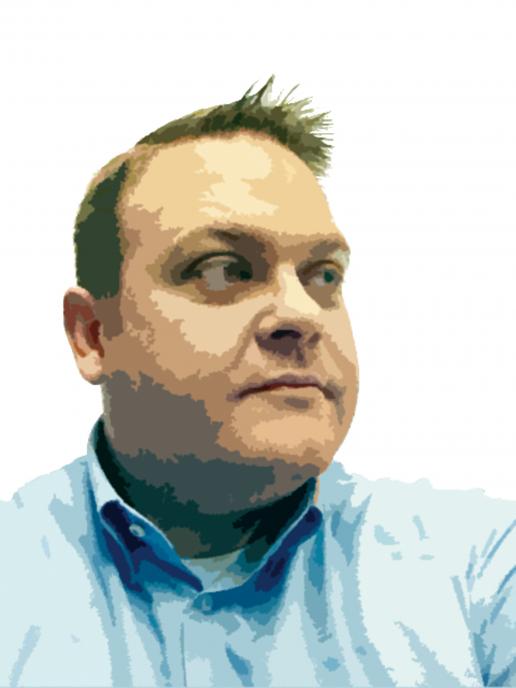 Mark Priestman.
Mark Priestman has more than 20 years' experience in the natural stone sector. He plays an active role in the development and delivery of training in this specialist environment. Along with his father, David Priestman, he runs a training consultancy whose mantra is: Qualify the Workforce!
A new year and I seem to be wading through a plethora of pre-qualification questionnaires.
I hope all our sector's contractors have the same experience and that they lead to beneficial prospects. BuildUK certainly seems to be suggesting Construction output is continuing to grow. Long may it continue to do so.
BuildUK's 3rd survey of 2017, just released, found there was a net 20% positive proportion of contractors expecting their workload to rise in the final quarter of 2017 and a positive net 13% expecting that to continue throughout 2018.
This positive outlook takes into account the continuing concern over labour availability.
Labour availability remains a concern, with 8% of contractors reporting that the recruitment of skilled labour had been more difficult in quarter three last year than during quarter two. Half of the surveyed contractors said it was even difficult to find workers without required qualifications.
This survey was, of course, carried out before the news about Carillion's collapse had broken, so I was encouraged by CITB's forecast on 5 February that 158,000 construction jobs will be created over the next five years.
Carillion and the CITB
It feels like each day we learn a little bit more about the Carillion collapse. As a sector, I am confident that our hearts go out to all freelance workers, sub-contractors and employed operatives affected by this tragedy.
In response, the CITB has stepped up a gear and is seeking to contact and place Carillion's 1,400 apprentices.
Grant money is available to employers who can assist. For more details go to CITB's dedicated website: bit.ly/Carillioncrash. The CITB reports that already 553 apprentices have been helped through its intervention.
CSCS Annual Review
Fraudulent cards continue to be an issue. CSCS will unite with partner schemes to fight fraud during 2018 with a method I can see the benefits of immediately: the ability for employers not only to validate CSCS cards online but also construction certificates. 
Watch this space for news when that is introduced, or hotfoot over to the CSCSs website.
Additionally, CITB has given notice to CSCS that it will withdraw from its role as a provider of card applications and contact centre services. This seems to be the way forward for the CITB as it removes itself from roles not essential to its mandate.
National Recognition Information Centre
If you have an employee with a qualification gained abroad and you would like to see if it can be accredited here, or you simply want to check what its UK equivalent is, you might be interested in the services of NARIC.
NARIC stands for National Recognition Information Centre. It works both for the UK Government and the EU. More information is available from www.naric.org.uk/naric/individuals/
So… back to my PQQs. Speaking of which, most of the construction industry's training providers are currently completing their applications to be recognised by CITB as Approved Training Organisations.
You might want to ask your provider if they are pursuing this registration, as it will allow them to automatically notify the CITB to pay your grant on approved courses, which will streamline your grant claiming process.
Mark Priestman is a Partner at Priestman Associates LLP, a leading façade preservation project consultancy. From stonemasonry and heritage skills through to Site Supervision and Conservation Management, the partnership is trusted by the leading brands of the sector as an NVQ provider for experienced, upskiller and apprentice workers. Mobile: 07876 687212.

[email protected]