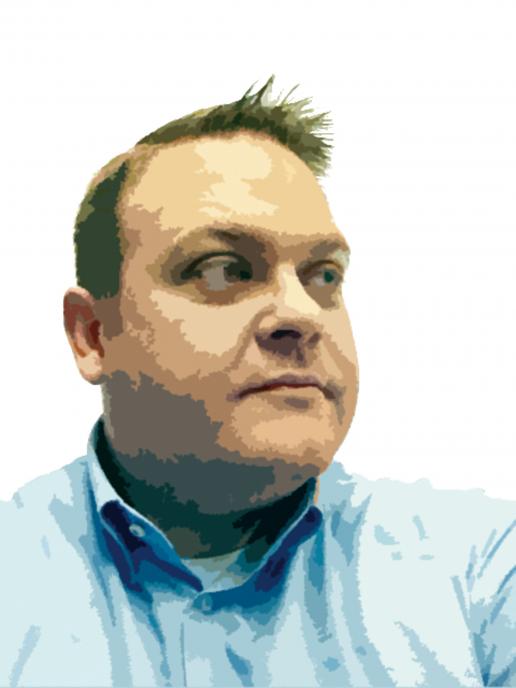 Mark Priestman.
Mark Priestman has more than 20 years' experience in the natural stone sector. He plays an active role in the development and delivery of training in this specialist environment. Along with his father, David Priestman, he runs a training consultancy whose mantra is: Qualify the Workforce!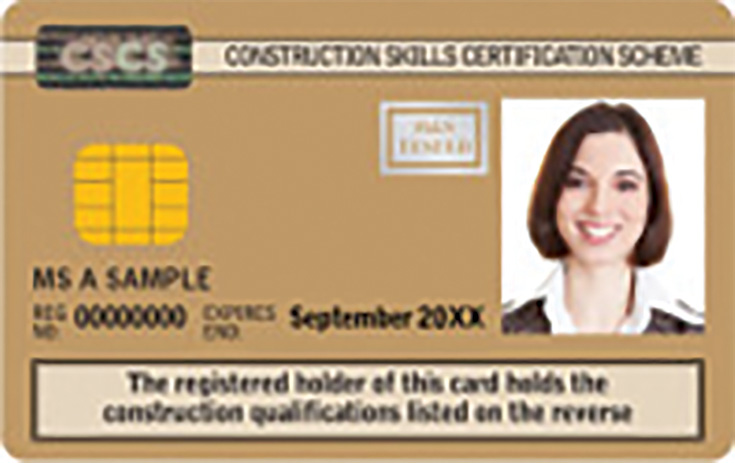 Essential Guide to NVQ qualifications for the Stone Sector – Part 2: Supervisors, Contracts Operatives and Heritage Trades
Last month I drew attention to the NVQ routes available to managers. This time I want to turn my attention to Supervisors, Contracts Operatives and those with advanced Heritage Skills.
At level 3, an NVQ in an approved subject gives the holder the opportunity to apply for the CSCS gold card. There are two types, one for supervisors and the other for advanced crafts (such as the suite of Heritage Construction Skills).
BUT BEWARE! Possessing a CSCS card is not the ticket to site it used to be. CSCS are dogmatic about the need for each worker on site to have listed on their card the skills for the job they are undertaking. At level 3, Table 2 is a useful guide.
All of these qualifications can be achieved by experienced workers through on-site assessment. It might take three to six months, but from the moment you are registered you can apply to CSCS for a temporary trainee card to bridge the gap until you achieve the NVQ and can apply for the Gold Card.
Nobody should be given a supervisory role simply because they have a Gold CSCS Card. The Gold Card must list a supervisory skill. Likewise, someone holding a card detailing their supervisory achievement should not engage in construction activity unless they also have that skill listed.
More clarification is given on this in my column in the January / February when I interviewed Gordon Jenkins at CSCS (see bit.ly/CSCS-Jenkins).
Some contractors have been wrongly led to believe that a Site Supervisor's Safety Training Scheme (SSSTS) Certificate is sufficient to prove a member of staff is a supervisor. The SSSTS is simply a health & safety course for supervisors. It does not address any of the other aspects of a supervisor's role and since it is a knowledge-based course it does not prove competency. It may be a separate requirement, however, for groups such as UKCG.
StoneTrain, the skills division of Stone Federation Great Britain, can provide assistance with information on how you can enrol for these qualifications and obtain funding. Contact Ian Major: [email protected].  You might also want to ask him about the specialist apprentice and specialist upskilling programmes available for some of the qualifications referred to here.
CSCS has also released some important additional information:
Industry Accreditation – If you obtained your CSCS card through Industry Accreditation (IA), sometimes known as grandfather rights, you will be able to renew it without achieving an NVQ. However, there is an expectation that all industry accredited cardholders should have a recognized qualification by 2020.
Profiled Route – CSCS stopped accepting applications via the Profiled Route in April 2016.
As I have said before, my recommendation is always to start the drive for vocational qualifications and skills cards at the highest levels. Last month we discussed the management team. This time other key personnel. Starting at the top drives what takes place on site.
Qualification:
Best suits workers who are:
Table 2
NVQ Level 3 in Occupational Work Supervision (Construction)
bit.ly/CSCS-supervision
Site foreman; Trade leaders; Project supervisors; Site supervisors; Site managers
NVQ Level 3 in Construction Contracting Operations General
bit.ly/CSCS-General
Project draftsmen; Estimators; Document co-ordinators; Site planners; Surveyors; Project managers
NVQ Level 3 in Heritage
Construction Façade Preservation
bit.ly/CSCS-Facade
Façade cleaners or restorers who are
involved in heritage / listed projects
NVQ Level 3 in Heritage
Construction Mason
bit.ly/CSCS-HeritageMason
Banker and fixer masons who are involved with heritage / listed projects
Next time I shall move on to Skilled Worker NVQs – the Blue Card. In the meantime, if I can assist with any of your skills related questions, please do drop me a line.
Mark Priestman is a Partner at Priestman Associates LLP, a leading façade preservation project consultancy. From stonemasonry and heritage skills through to Site Supervision and Conservation Management, the partnership is trusted by the leading brands of the sector as an NVQ provider for experienced, upskiller and apprentice workers.   
Mobile: 07876 687212.

[email protected]