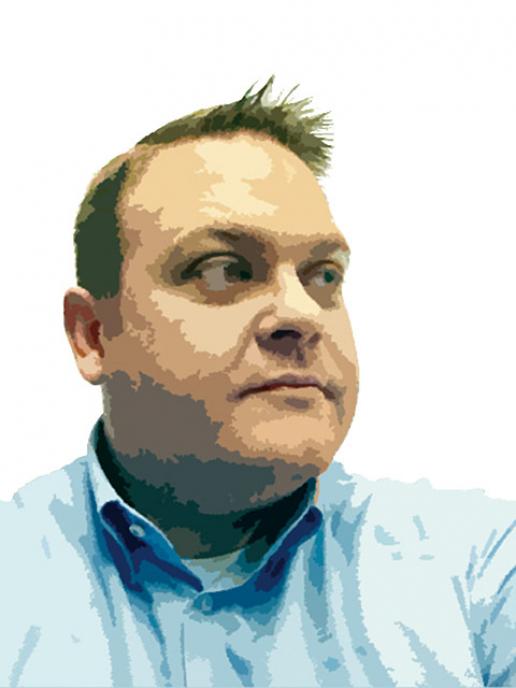 Mark Priestman explains the changes to the Labourer Card.
Mark Priestman has more than 20 years' experience in the natural stone sector. He plays an active role in the development and delivery of training in this specialist environment. Along with his father, David Priestman, he runs a training consultancy whose mantra is: Qualify the Workforce!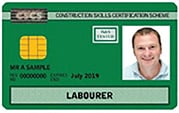 Essential Guide to NVQ qualifications for the Stone Sector – Part 5: Labourers
When is a labourer not a labourer?
The answer to that one may need some careful consideration. But I can provide a partial answer, at least: when they are performing the work of a skilled person.
CSCS, which aims to provide a scheme for the construction industry that confirms site workers' training and qualifications, has this to say: "Many site workers who are carrying out skilled occupations have been applying for the green CSO (Construction Site Operative) card as the easiest route to gain access to construction sites. This makes it difficult for contractors to use CSCS cards as a reliable method of checking that site workers have the appropriate skills to work on construction sites safely and effectively."
So from 1 July 2014 the green CSO card ceased being issued, although it may be only when your card expires that you realise the implications of that.
There is a new green CSCS card that is available to people working in labouring occupations only – people such as masons' mates and improvers.
The impact of this change has been further heightened by the farewell wave from two other popular cards: the Construction Related Occupations Card and the Industry Accreditation Card (AKA Grandfather Rights).
On the face of it, the Labourers Card seems like the easy option to get a workforce on site quickly. But be warned: since CSCS are ranking up their policing of what I think of as the 'right card for the job being carried out', only labourers should apply for the green CSCS Labourers card. 
How do you know if your labourer is not a labourer?
If your labourer is left unsupervised by a skilled worker to get on with the job of a skilled worker, then they are not labouring but acting as a skilled worker. If they are doing that without working towards a NVQ level 2 (or higher), they are frustrating the aforementioned initiative, and principal contractors are likely to send them off site.
It is worth mentioning that the worker who enrols on an NVQ level 2 (or higher) programme can apply for a red CSCS Trainee card while they work towards their NVQ.
If you are confident your labourer really is a labourer, how do you go about getting them a card?
First, visit www.cscs.uk.com/card-finder
In the 'occupation' box type 'labourer' and press enter.
Up will pop a list of options for a recognised level 1 qualification that has to be passed, one of which I have to declare an interest in – the Priestman Associates' Principles of Construction Site Health & Safety Certificate. (In the spirit of fair play, you will find about a dozen alternative providers there, too.)
You will also need to book and pass the CITB/CSCS Health, Safety & Environment Test for Operatives. You can book this touchscreen test at the link above.
With both of these certificates in the bag, apply to CSCS for a green Labourer Card using the form you can download from bit.ly/getCSCS
It's as simple as that. And where the Labourer Card matches the activity of the holder, it is indeed their passport to work.
Mark Priestman is a Partner at Priestman Associates LLP, a leading façade preservation project consultancy. From stonemasonry and heritage skills through to Site Supervision and Conservation Management, the partnership is trusted by the leading brands of the sector as an NVQ provider for experienced, upskiller and apprentice workers. Mobile: 07876 687212.

[email protected]