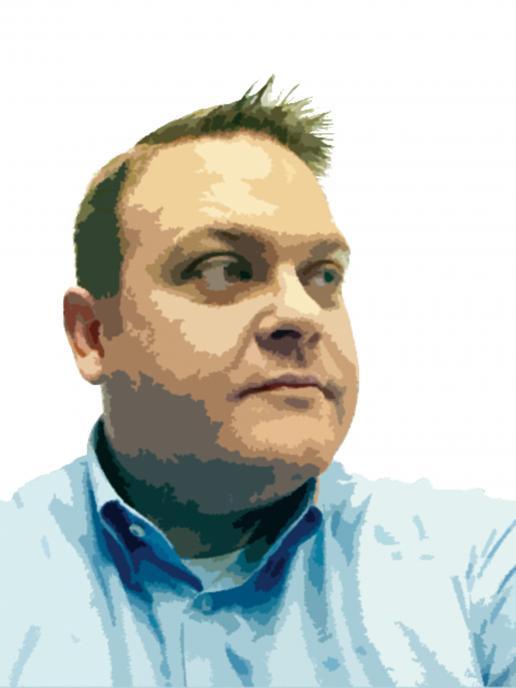 Mark Priestman discusses training.
Mark Priestman has more than 20 years' experience in the natural stone sector. He plays an active role in the development and delivery of training in this specialist environment. Along with his father, David Priestman, he runs a training consultancy whose mantra is: Qualify the Workforce!
The subject of heritage seems to be back firmly on the agenda again.
Several years ago the National Heritage Training Group took part in developing a Memorandum of Understanding with other heritage groups across the UK nations. Part of the Memorandum stated the need for heritage carded workers on sites operated by organisations such as English Heritage.
I read with interest on the CITB's news page lately that it, along with Historic England (previously English Heritage), CADW and Historic Environment Scotland had signed off on a 'Strategic Skills Partnership Agreement' to boost construction skills for the heritage sector.
This is largely an action plan, or statement of intent. The focus is 'to equip the construction industry with the knowledge, understanding and skills for the continued and sustainable use of traditional building stock, benefitting the economy and communities across the nations'.
This is great news, in my opinion, if it provides sufficiently greater access to training in heritage skills to already competent workers and apprentices, ensuring that skills don't die out and are harnessed by those in the workplace who can pick up the baton.
Conservation isn't a fringe element of our sector. There are more than 6million listed buildings in the UK. Many of our sector's contractors are gainfully employed most of the year on conservation and heritage work.
The partners of the agreement state the following as their principle aims:
l           Supporting the reform of Further Education and apprenticeships to meet the needs of the heritage construction sector and boost apprenticeship numbers
l           Increasing the uptake of training related to traditional  buildings leading to qualifications to match the individual's skill level
l           Supporting employers to attract and retain people by setting out opportunities and entry routes that exist within the heritage construction sector.
What can our contracting employers do with this information?
Well here's my initial thoughts:
1.         Look out for training courses and funding opportunities. Most likely these will hit your screens first from organisations such as the CITB
2.         Use the initiative as an opportunity to encourage your workforce to develop their understanding of conservation and heritage skills and carve out a major selling point for what your business can tender for
3.         Highlight this initiative to your clients, principal contractors and architects and place yourself in the role as a solution provider for heritage construction needs by summarising your heritage credentials.
The natural stone sector plays an integral part in the maintenance and repair of the heritage and conservation stock of the nation, so initiatives such as this ought to bolster the position of our contractors.
Mark Priestman is a Partner at Priestman Associates LLP, a leading façade preservation project consultancy. From stonemasonry and heritage skills through to Site Supervision and Conservation Management, the partnership is trusted by the leading brands of the sector as an NVQ provider for experienced, upskiller and apprentice workers. Mobile: 07876 687212.

[email protected]