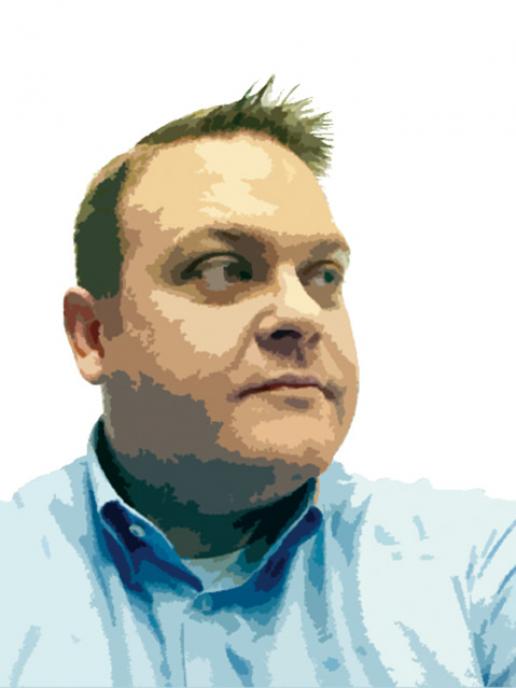 Mark Priestman provides guidance on training.
Mark Priestman has more than 20 years' experience in the natural stone sector. He plays an active role in the development and delivery of training in this specialist environment. Along with his father, David Priestman, he runs a training consultancy whose mantra is: Qualify the Workforce!
Learning doesn't only come from courses. For a moment, let's consider where else workers are picking up ideas and skills.
One source is the boss.
Managers, supervisors and operatives will look to the head of the company for guidance. This should cause some reflection. The head of the company should consider:
Am I known for listening and drawing in the opinions of others? Or do I consider that only my opinion counts?
Do I praise staff for good ideas? Or is it my mindset that I pay them for good ideas and that should be enough?
Do my workers see me developing my own skills? Or are they of the opinion that I believe I already know it all?
Some bosses wrongly consider it a weakness to be approachable and kind. They fear they will be walked over and taken advantage of. But in truth, approachability and fair treatment will breed loyalty and respect.
Employees also pick up the ethos of the company as a whole.
Perhaps the head of the company is already Boss of the Year. But do the protocols of the business support that leadership? For example:
Do line managers emulate the boss's successful style?
Are reporting systems mainly about covering liability? Or are they about adding value and enhancing welfare?
Does the business seek to learn from its mistakes? Or to find a scapegoat?
Employees learn from each other because, yes, they do talk to each other.
If something goes wrong yet the boss stubbornly digs his or her heels in, it will be the topic of a dozen tea breaks.
Mess up gracefully, though, and the boss's supposed awesomeness will be the stuff of legends. Negative situations will be resolved quickly and morale will soar. We all mess up sometimes, which is something bosses should remember when it is someone else who has got it wrong. They should give others at least the same breaks as they give themselves, even though that is not always easy to do.
This isn't all about going gentle on everyone. It's the boss's job to appraise employees, identify skills gaps and agree solutions – and in the end take responsibility for hiring and firing.
Another way employees train each other is through mentoring. You might assign mentors or mentors might simply emerge and foster newcomers. Either way, mentoring needs to be monitored. Is it the approved gospel that is being taught or something else? If it is something else, the boss has to decide if it is good for the business or not.
Skills also come from the wider industry the company is involved with and an employee's interaction with it.
A soft-feature of outside training courses that isn't always considered is the value of an employee being in the company of those from other, similar companies. This is how new techniques spread. It may even be that, after hearing about how other companies work, people become more loyal to their existing employer.
More obvious benefits of outside training is that it provides an understanding of what is available on the market and what is being offered by other companies to the same clients you work with.
There's more…
If a firm is a member of a trade association such as Stone Federation GB, are as many employes as possible plugged into the benefits of that?
A simple move might be to share newsletters and circulars, or to share out the responsibility of attending meetings, CPDs and presentations. The same with bulletins from the Health & Safety Executive and others.
You could start by sharing your copies of Natural Stone Specialist with your colleagues.
Mark Priestman is a Partner at Priestman Associates LLP, a leading façade preservation project consultancy. From stonemasonry and heritage skills through to Site Supervision and Conservation Management, the partnership is trusted by the leading brands of the sector as an NVQ provider for experienced, upskiller and apprentice workers. Mobile: 07876 687212.

[email protected]