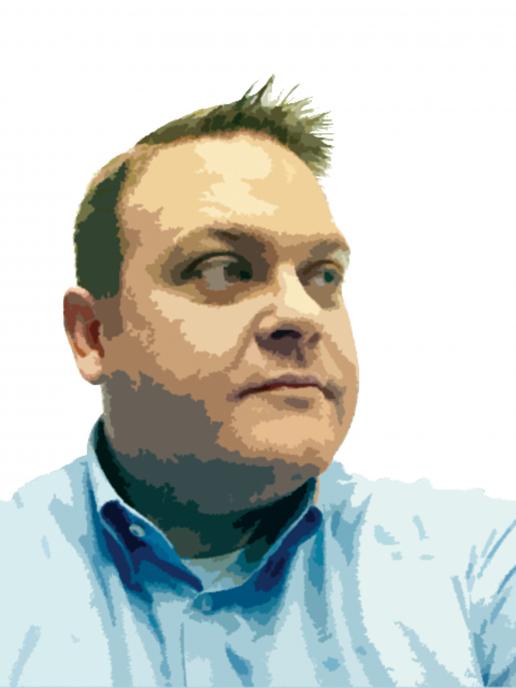 Mark Priestman.
Mark Priestman has more than 20 years' experience in the natural stone sector. He plays an active role in the development and delivery of training in this specialist environment. Along with his father, David Priestman, he runs a training consultancy whose mantra is: Qualify the Workforce!
The uncertainty for the CITB (Construction Industry Training Board) and its legal right to collect levy is over. There has been a strong consensus of support given to the organisation by construction employers.
To quote the CITB itself: "Across the three nations [England, Scotland, Wales] 10 out of the 14 federations voted in favour of the Levy while the survey of non-represented employers showed support at 72.4%, based on the number of employers, and 66.1%, based on the value of Levy assessments."
The CITB is a child of past governments, but its relevance has been upheld by different governments and parliamentary groups over the decades .
Some did feel its days were numbered, especially since the new programme for collecting a levy from all sectors (not just the construction industry) for apprenticeships was under way.
This means that some companies in construction (albeit significantly sized businesses only) would be paying two levies. But even this concern seems to have paled away following the pretty impressive mandate the consensus result has netted for the CITB.
Consensus support was qualified. Among the supporting groups there has been a call for reforms. Therefore, to some degree, we need to watch this space to see how that translates.
Personally, I think it appropriate that a qualified but positive consensus result has materialised. I shudder to imagine the direction training and qualification would go without the robust support of CITB.
The question for the natural stone sector though is: Are we plugging-in to the organisation as effectively as we might be? Here are some suggestions.
Company representatives:
The CITB has a network of reps that call on CITB registered firms. But you don't need to wait for a visit – you can request one. These reps are a very useful resource in signposting you towards opportunities and explaining how your business can best pursue grant money.
Industry Training Groups:
Industry Training Groups such as the Natural Stone Industry Training Group are currently supported by the CITB, which pays for a sector training officer and, usually twice yearly, provides a bag of additional funding for member companies to spend on training and assessment needs.
Participating with an ITG is an effective mechanism to feedback to the CITB and participate in the sector's steering concerning training and development and funding for it.
The CITB website:
The CITB's general website and its Go-Construct site are valuable resources. The general website provides a whole section on the levy and information on which grants are available and how to claim. In the stone sector, many companies might benefit from being 'in-scope', which means they are registered and receive the benefits of that (such as grants) but don't have to pay the levy due to the limited size of their operation.
Grants:
How grant money is distributed to registered firms may or may not change following the call for reforms. But, for now, there are two specific pots of money most CITB registered companies will benefits from:
The NVQ achievement grant. Following NVQ certification of your learner, currently the employer can claim a £400 grant from the CITB
The Flexible Funding Grant. This requires a bid to be submitted but can net the employer between £5,000 and £10,000 towards training and assessment costs. Companies can apply repeatedly to this fund for support (terms and conditions apply, naturally).
As with all of the utilities, bodies and organisations the construction industry supplies us with, the benefits come from our engagement.
The life mantra applies: What you get back depends on what you are willing to put in!
Mark Priestman is a Partner at Priestman Associates LLP, a leading façade preservation project consultancy. From stonemasonry and heritage skills through to Site Supervision and Conservation Management, the partnership is trusted by the leading brands of the sector as an NVQ provider for experienced, upskiller and apprentice workers. Mobile: 07876 687212.

[email protected]

.