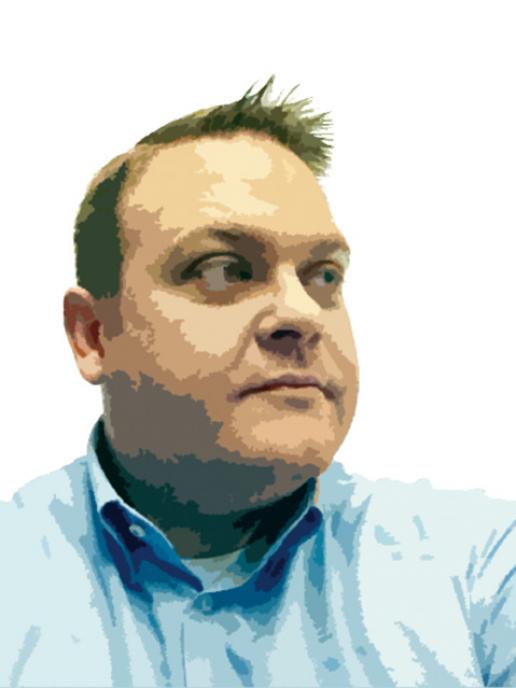 Mark Priestman has more than 20 years' experience in the natural stone sector. He plays an active role in the development and delivery of training in this specialist environment. Along with his father, David Priestman, he runs a training consultancy whose mantra is: Qualify the Workforce!
'Rejoice!' said I.
After all the tendering and evidencing of credentials we (Priestman Associates) have achieved the winning CITB tender to deliver the Specialist Applied-Skills Programmes in Façade Preservation and Stone Fixing. My father, David Priestman, was instrumental in setting these up and I have been part of his delivery team for the past decade.
For short, a Specialist Applied-Skills Programme is known as a 'SAP', which used to stand for Specialist Apprenticeship Programme. The adjustment to the name is because the government has re-classified the term 'apprentice'. Largely, though, it is business as usual.
Starting now, any intake on a SAP in either Façade Preservation or Stone Fixing will commence a period of 12 months employer-based mentoring and off-site training (there are 20 off-site training days) with NVQ assessment taking place in the workplace during the following six months, which frees the learner to gather skills at the 'rock face' under real site conditions.
While on the programme a learner can apply for a red CSCS Trainee card, so their access to work is not inhibited. Once they have the level 2 qualification they are entitled to apply to CSCS for their blue Skilled Worker card.
The programmes are valued at £3,900 per person enrolled, although CITB-registered firms will not pay anything for the training or assessment and will still benefit from automatic payments of grants for allowing learners to attend training days and for their eventual NVQ achievement (as a ball park figure, this is about £1,000 per person).
Normally, off-site theory training is hosted at Borehamwood and practical training at Stone Restoration Services' yard in Essex. But the new programme model means training can be elsewhere, maybe even at a contractor's own facilities (so long as they pass a CITB safety check).
Previously, a firm was restricted to no more than three or four learners per intake. That limit has been removed, so we can now undertake regional programmes where the uptake is sufficient.
Both programmes have core modules in common – such as Induction, Conservation Philosophies, and Temporary Surface Protection.
Then the Façade Preservation SAP focuses on Substrates and Mortars, Cleaning (using chemicals, water and abrasive systems) and Restoration & Repair with jointing and pointing and stone and brick repair. The NVQ can be achieved by operatives who are either Cleaners or Restorers (or both).
The Stone Fixer SAP focuses on Selection of Appropriate Mortars, Setting Out, Interior and Exterior Fixing of Stone, and Building Dynamics.
On both programmes the employer is expected to put their operatives through the usual site requirements of PASMA, IPAF and emergency first aid.
There are no age restrictions and people on the courses include both upskilling labourers and new entrants to the industry. Older people who have no formal qualifications can also benefit from a structured training programme. We have had people in their 60s on board.
Those getting a CITB grant must NOT be on a zero-hour contract. Non CITB registered firms are welcome to participate but will have to meet the costs themselves.
If any contractor feels just one of the modules would be useful for operatives, we can roll these out as stand-alone courses. They also attract CITB grants for registered companies.
If you are interested in finding out more, naturally you can email me at [email protected].
In my next column I hope to bring you some information on the training provider who secures the level 3 Heritage Masonry SAP tender.
Mark Priestman is a Partner at Priestman Associates LLP, a leading façade preservation project consultancy. From stonemasonry and heritage skills through to Site Supervision and Conservation Management, the partnership is trusted by the leading brands of the sector as an NVQ provider for experienced, upskiller and apprentice workers. Mobile: 07876 687212. [email protected]