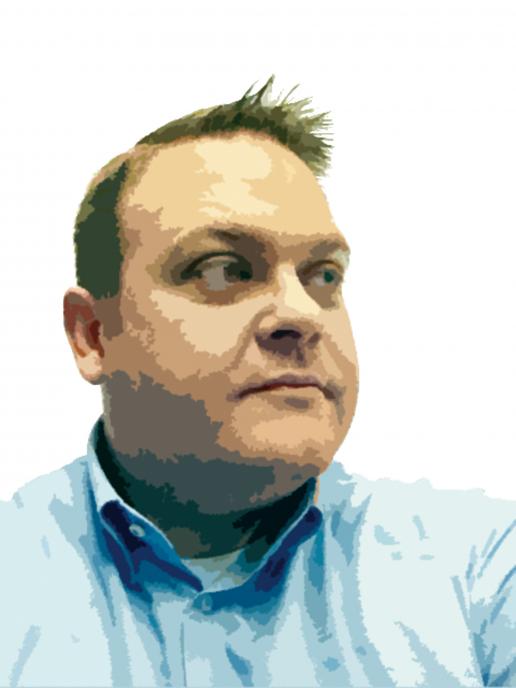 After attending the latest quarterly meeting of the Natural Stone Industry Training Group (NSITG) in February, Mark Priestman, the NSS training correspondent who is a partner at training provider Priestman Associates LLP, interviewed the NSITG Training Officer, Ian Major. Mark discovered there are some interesting funding opportunities available to help companies develop their employees. Here is his interview with Ian.
It seems from the forum meeting that you are the point of contact for some really exciting funding opportunities for training. Are you happy to share your email address with our readers?
Yes, Mark. The NSITG welcomes communication with our specialist sector. For this purpose, I can be reached at [email protected]
Obviously we can't go into all the terms and condition relating to these funding streams, but perhaps you could whet the appetite of our readers by outlining what is available and maybe they can call you for more information? Let's start with the CITB Specialist Apprenticeship Programme (SAP) in Façade Preservation.
This SAP is an excellent programme from the CITB and Stone Federation. It takes two years to complete but only takes the employee off-site for 21 days during that period (usually for two days at a time).
Included within the SAP is the Level 2 NVQ assessment. It is industry approved and was recently revised to ensure its total relevance to employers in the sector.
The fee is £5,998 (paid in instalments), but for CITB registered companies the CITB Grant Scheme means the employer gets back a minimum of £7,650 and, if certain straightforward conditions are met, £9,333.
Is the SAP only for young apprentices?
No. In fact, the title is a little misleading. We've had learners as young as 17 and some as mature as 50/60 years. If it's considered they need formal qualifications and currently don't hold an NVQ in Façade Preservation, then it's more than likely they can enrol.  It's also important to understand that enrolment on a SAP allows people to apply for a red Experienced Worker CSCS Card, followed by a blue Skilled Worker CSCS Card once they achieve the NVQ.
Another Façade Preservation SAP is scheduled to start soon, so anyone interested should not delay. It's perhaps also worth noting that there is a SAP for Stone Fixing at Level 2 and a Level 3 SAP for Heritage Skills: Stonemasonry. These, too, benefit from similarly generous funding arrangements.
Is there any other help contractors can get with their training fees?
If they are CITB registered, then there is the CITB Grants Scheme (see www.citb.co.uk/levy-grant/ grants-available). Additionally, the NSITG is able to provide specific assistance through a further funding stream. This is known as the Forum Training Grant. For 2016, CITB has awarded us £25,000. Providing CITB registered companies in the natural stone sector share with us their annual training plan, we are able to contribute towards some of their training costs.
Historically, successful applicants have sent employees on Stone Federation GB's training courses, or we are able to help with things such as the Site Managers Safety Training Scheme (SMSTS), Site Supervisors Safety Training Scheme (SSSTS), or specifics such as courses of the Prefabricated Access Suppliers & Manufacturers Association (PASMA), International Powered Access Federation (IPAF), for abrasive wheels and the like. It's a bit of a blank canvas. Money is allocated on a first-come-first-served basis, so, again, people are advised to contact me as soon as possible.
Recently it's been difficult to achieve funding towards an OSAT NVQ assessment other than the £400 CITB Achievement Grant, but I believe employers might have a new opportunity here?
That's right, Mark. CITB have reviewed their funding support structure and have now launched the Flexible and Structured Funding Programmes. I seriously recommend all employers to look into them as closely as they can.
In particular the Flexible Fund for Skills & Training is directed at small employers with a maximum of 50 direct employees. Through this, companies can apply for up to £5,000 per year towards training costs. I believe this can be used to fill the gap between the cost of an individual OSAT NVQ Assessment and the £400 Achievement Grant, which may be as much as £800.
An application can be made in one of four monthly windows each year. But since the success of the application will depend on how well it is prepared, I am willing to offer help and advice on how to complete the process to achieve a successful outcome for companies in the natural stone sector.
For anyone planning to register any of their employees for OSAT NVQs (and through this, help them to achieve a Blue CSCS Skilled Worker Card) it would seem to be sensible to go through this process first. The next logical window for Flexible Fund Applications will be April, so my recommendation to anyone taking this route is to contact me soon.
This is very exciting stuff, I think contractor's who employ workers will agree. Why not take Ian up on his recommendation and see how much of what is available you can claim for your business and employees.
I would also like to blow a fanfare for the Natural Stone Industry Training Group and encourage contractors who are CITB registered to participate in the useful and mutually beneficial work being carried out at its forums.
Mark Priestman is a Partner at Priestman Associates LLP, a leading façade preservation project consultancy. From stonemasonry and heritage skills through to Site Supervision and Conservation Management, the partnership is trusted by the leading brands of the sector as an NVQ provider for experienced, upskiller and apprentice workers. Mobile: 07876 687212.