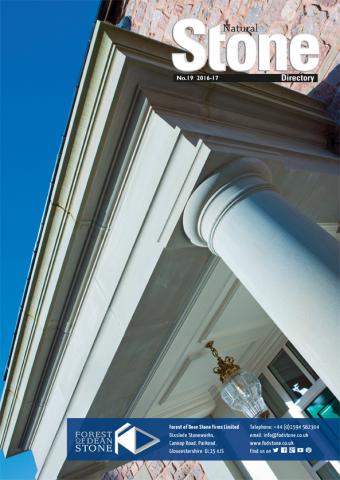 The Natural Stone Directory puts the industry in the UK and Ireland at your fingertips
Quarries, stone importers and wholesalers, stone processors and masons, machinery suppliers, organisations… all in one, manageable A4 size publication with addresses, telephone numbers, email and web addresses. Essential for the whole industry, from those who specify and buy stone to processors and fixers. 
2016/17 Edition now available
The 19th Edition (2013/2014) of the Natural Stone Directory is available now. The entries in it have been completely reviewed, updated and expanded in line with the growth of the industry.
THE DIRECTORY
In an indexed 200 pages you get:
A detailed guide to the active dimensional stone quarries of the British Isles, with available test results and examples of use of the stone
Colour swatches of indigenous stones
Wholesalers and suppliers of imported stone
Stone tile suppliers
UK sources of stone working machines, tools and equipment
Stonemasonry businesses
Organisations and training institutions
A simple explanation of the geological age system from the British Geological Survey with a geological map of the UK
To buy a copy of the Natural Stone Directory, click here to visit the QMJ online store and order online.
Price
Current issue, UK mailing – £47 including post and packing.
For world prices, visit the online store.
A listing in the Natural Stone Directory is FREE. If you are in the stone industry and based in the United Kingdom or Ireland but are not listed in the Directory, click here to fill out a form and send us your details.