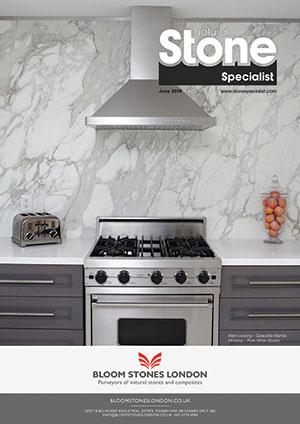 Natural Stone Specialist – the magazine for all specialists in natural stone, trade and professional
Committed to the stone industry since 1882
One year subscription only £42 (UK), £48 (world surface), £65 (airmail)
Best value.....
A two year subscription saves you money – only £70 (UK), £82 (world surface), £116 (airmail)
If you have been reading Natural Stone Specialist for the past year you have:
Seen full coverage of the Natural Stone Show at ExCeL London, NAMM Tradex at Warwickshire Exhibition Centre and Marmomacc in Verona, Italy
Kept up with the development of new materials, including Lapitect, Dekton and Neolith sintered surfaces
Received the £5 Natural Stone Show Catalogue free ahead of the exhibition to help you plan your visit to ExCeL London
Had exclusive access to reports on sectors of the markets such as interiors, hard landscaping and stone imports
Read exclusive reports about developments in the supply of stone, such as Lovell's takeover of Hartham Park Bath stone underground quarry from Hanson Bath & Portland
Seen how stone companies have benefitted from re-equipping in the latest machinery, as well as learning about the developments in that machinery to benefit your company
Learnt about the latest developments in machinery, tools and consumables used for stone processing
Exclusively discovered what makes companies such as stoneCIRCLE, Forest Pennant and Diespeker tick
Seen the carvings produced at stone festival in Gloucester and at the European Stone Festival is Strasbourg
Followed projects such as those that used the combination of robots and hand masonry skills to create the seven martyrs at St Albands Cathedral and four massive lions
Natural Stone Specialist promotes your industry to your customers. Being ahead of the game in your industry gives you a competitive advantage. It is your industry magazine
Let a subscription to Natural Stone Specialist be a priority on your business growth plan
Click here to visit the QMJ online store and order your subscription online.