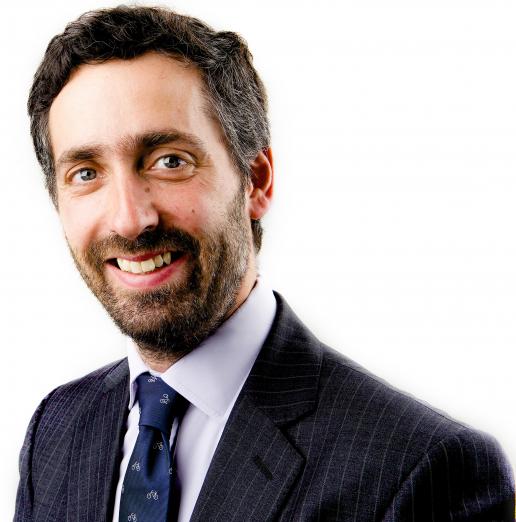 Matthew Pencharz, former Deputy Mayor of London, says construction should help clean up the air.
Cleaner building sites could help improve air quality in cities, says Matthew Pencharz, the former Deputy Mayor of London for Environment and current Director of Off Grid Energy.
He was responding today (5 May) to the document that has at last been published by the Department for Environment, Food & Rural Affairs (Defra) following its consultation on its new UK Air Quality Plan. The Government had wanted to delay publication until after next month's election but was told to get on with it by the courts.
Matthew Pencharz has responded by urging the UK Government to do more to encourage local authorities to introduce – and have the powers to enforce – environmental regulations on construction sites, which he says should make more use of clean technologies. He complains the Government's proposals are 'disappointingly unambitious'.
He says that construction equipment accounts for about 7% of emissions in London, leading to the unacceptably high concentrations of nitrous oxides (NOX) that the Government has been told to reduce because they kill. According to official figures, the number of early deaths from air pollution in the UK is 29,000 a year – that's more than the number of premature deaths from obesity and alcohol combined.
Matthew Pencharz wants clean technologies, especially battery-powered vehicles and temporary power for construction and events, to be used instead of diesel power. He says Off Grid Energy is saving its customers many thousands of pounds in fuel costs and reducing pollution emissions and noise from construction sites in this way.
"It is disappointing that in its new consultation to deliver the reductions in air pollution the UK needs, the Government is not doing more to push the utilisation of clean technologies on construction sites to save both money and emissions and stimulate this high value manufacturing sector," said Mr Pencharz, who introduced the Greater London Authority's regulations for construction equipment while he was Deputy Mayor of London for Environment.
"The GLA brought in regulations in 2015 to begin the cleaning up of constructions sites but the Government in this consultation is only talking about regulations from 2019 for new machines, with no thought to the thousands of older, high polluting ones.
"In addition, other local authorities do not appear to be being encouraged to bring in London-style regulations and, even if they did, any enforcement powers remain weak."