Latest News
The latest news from the Stone Industry
This article by Lewis Proudfoot, the Stone Section Manager at Cliveden Conservation in Taplow, Berkshire, first appeared in Natural Stone Specialist magazine The Building Limes Forum (BLF) is at...
Supplying stone for projects in London such as 50 St James (where a Presidential suite is £40,000 a night) and winning jobs around the world from London architects has persuaded Italian company...
The Dry Stone Walling Association of Great Britain (DSWA) celebrates its 50th anniversary next year (2018) and to mark the occasion is planning a National Walling Competition at Kirkby Lonsdale, near...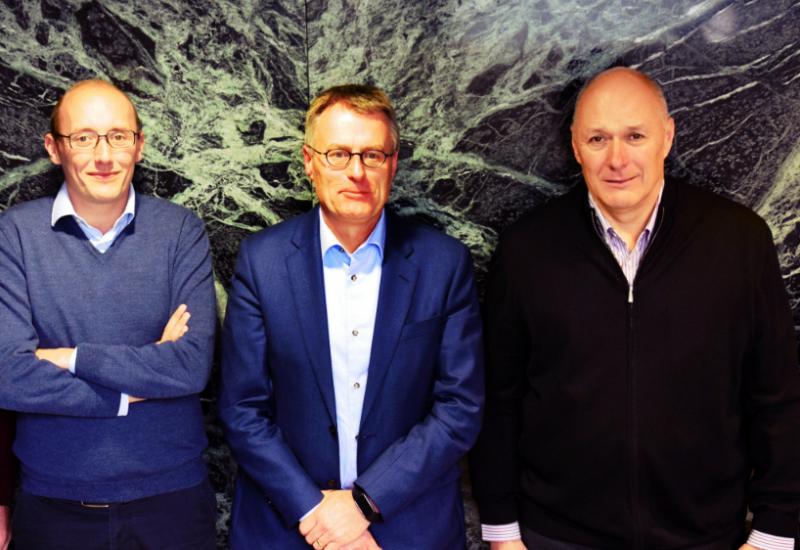 Gilles Van Overberge (left) and Dirk Van Overberghe (right) from Brachot-Hermant with Herwig Callewier of Beltrami following the merger of the two family-owned companies.

Photo courtesy of Lies Paelinck, Polycaro.be

 
Major Belgian stone wholesalers Brachot-Hermant and Beltrami have joined forces, with Brachot-Hermant having bought all the shares of Beltrami. Brachot has a depot in the UK in Erdington, Birmingham...
Tennis superstar Rafael Nadal joined Dekton and Silestone company Cosentino in London last night (9 November). Rafel was in the UK for the Nitto ATP Tennis Finals 2017, the Masters Cup, which...
An inaugural Heritage Building & Conservation (HB&C) lunch was held on 6 November in the magnificent Plaisterers Hall at One London Wall in the City of London, with more than 175 guests from...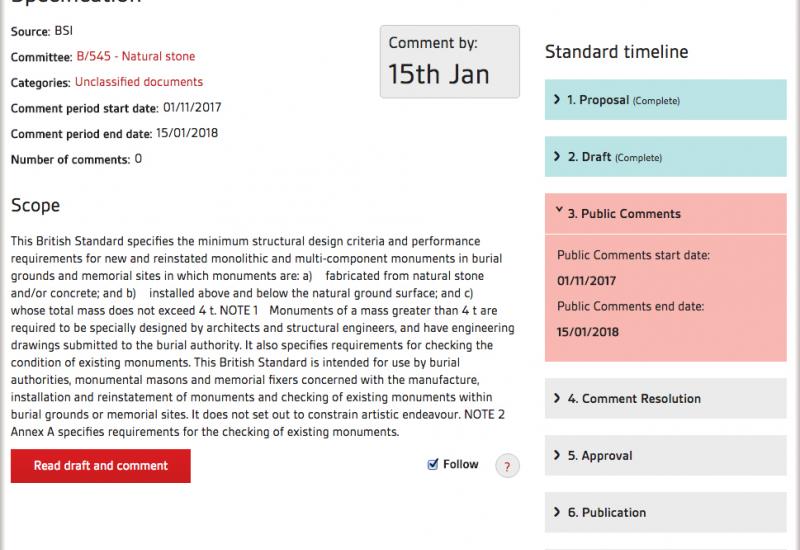 You can comment on the proposed changes to BS 8415 online until 15 January. They include some significant changes to the fixing systems of headstones. You have to register to use the BSI site, which you can do at the web address below. Once you have registered you can view the standard and comment on it.
Proposals for the revision of BS 8415, the Standard for Memorials, are now open for public comment. Closing date for comments is 15 January.Discussion to bring the proposed revisions to this stage...
Although there were fewer prosecutions for health & safety infringements in 2016/17, the value of the fines imposed on those convicted shot up 80%.There were 554 proesecutions with fines imposed...
Want to talk about heritage? Heritage2020 is running a Twitter Chat on the third Thursday of each month from 1-2pm, starting on 16 November. It uses the tag #HeritageChat so that participants can...
More machinery needs more water. To provide it, many stone companies are now installing new water recycling systems along with their new machines. And while they are about it, many are also upgrading...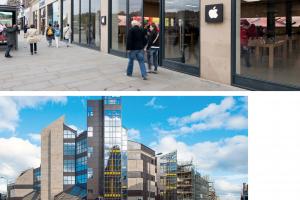 These are some of the impressive projects involving Dunhouse stones. Top is the Apple Store in Princes Street, Edinburgh, with its Blaxter sandstone; below that is the National Library in Edinburgh with its Catcastle Buff cladding; and at the bottom is Auckland Castle in County Durham where Cop Crag sandstone has been chosen for a new Scottish Wing extension.
You can see from the pictures here why clients and architects want to use British stones for their buildings. The stones come from some of the seven sandstone quarries operated by Dunhouse Quarry...
Mark Priestman has more than 20 years' experience in the natural stone sector. He plays an active role in the development and delivery of training in this specialist environment. Along with his...
SkillBuild is the largest construction skills competition in the UK. Regional heats have eliminated entrants and led to the selection of the competitors who will be in the final that is taking place...
Johnston Quarry Group has bought Bath Stone Group from Elaine Marson and Bath & Portland from Hanson (part of the international Heidelberg Cement conglomerate with international sales of more...
In the 'Merry Month' column in the November issue of Natural Stone Specialist magazine, stoneCIRCLE has inadvertently been included among a short list of companies that have gone bust and re-...
Pages