Latest News
The latest news from the Stone Industry
Mark Francis Bray was sentenced at Manchester Crown Court yesterday (14 January) to two years in prison as the result of an employee falling to his death and Bray subsequently forging the...
It probably has not escaped your notice that the UK is leaving the European Union on 31 January. A lot of stone companies in the UK employ people from other parts of Europe. Some have already left...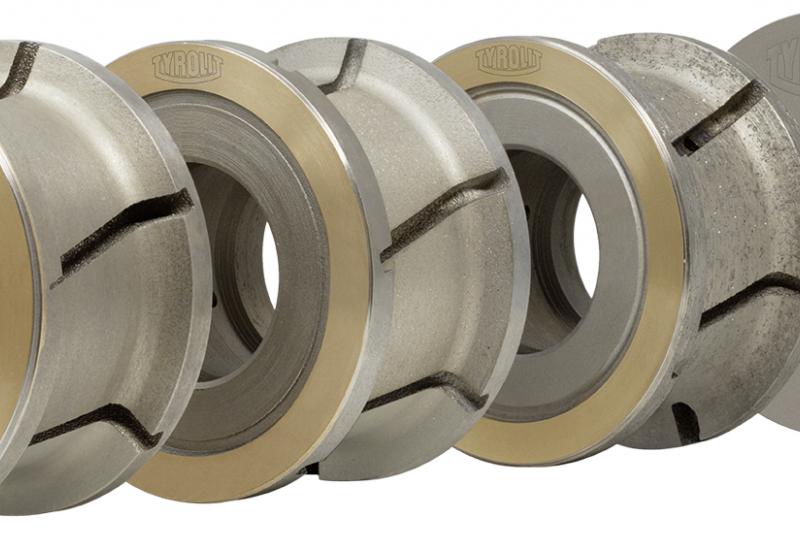 Tyrolit's HS-3 CNC tools previewed at Marmo+Mac in Verona are being officially launched globally at StonExpo in Las Vegas, USA, this month (28 to 30 January).
Tyrolit's series of HS-3 CNC tools previewed at Marmo+Mac in Verona in September are being officially launched globally at StonExpo in Las Vegas, USA, this month (28 to 30 January).The HS-3 range...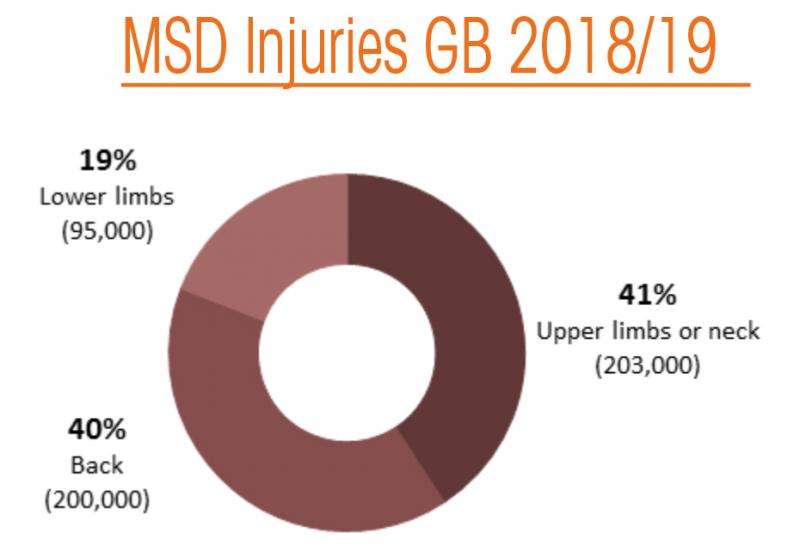 Areas of the body affected by musculoskeletal disorders (MSDs). For more information about such injuries click here. If you have found a way to save people suffering from such injuries, you can enter the Risk Reduction by Design Award - but entries must be in by the end of January.
Around 500,000 people a year in Britain suffer from work-related strains, aches and pains from muscles or bones. Those injuries lead to about 7million lost working days.Have you developed some way of...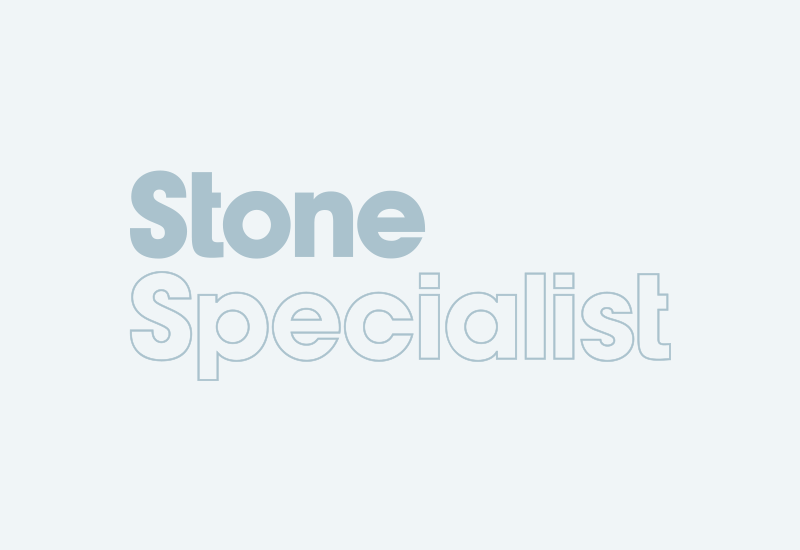 A 23-year-old man working on the construction of student accommodation in Lincoln died yesterday (9 January) after being trapped under a digger that overturned.The man was working for Chesterfield-...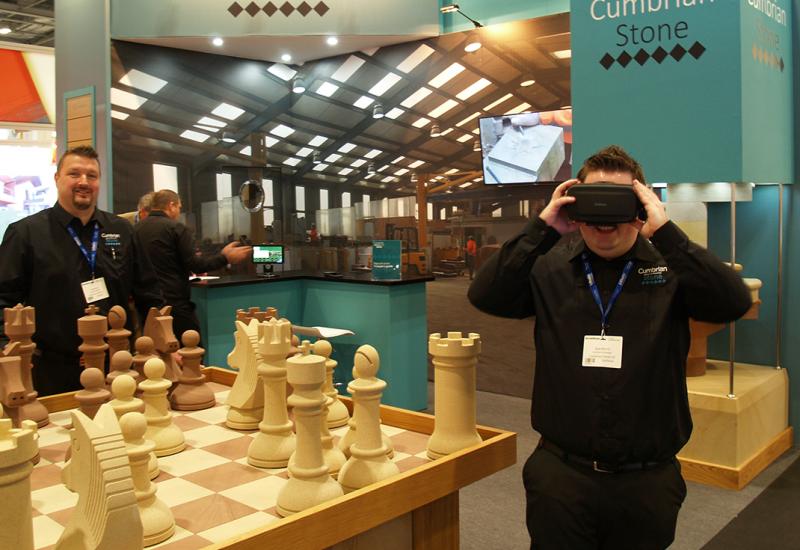 Cumbrian Stone at the Natural Stone Show in London last year. Sam Morris, the company's Sales & Marketing Manager, is trying out the virtual reality headset the company had on its stand to give visitors a virtual tour of its premises. This year Cumbrian Stone is Principal Partner of its local Penrith Show.
Cumbrian Stone, the Penrith-based natural stone manufacturer that exhibited a giant stone chess set and had virtual reality tours of its factory at the Natural Stone Show at ExCeL last year, is this...
There are prizes totalling $2million up for grabs in this year's prestigious LafargeHolcim Awards, an international green build competition. Entires must be in by 25 February.With stone keen to...
The European Stone Festival 2020 is back in Freiburg, Germany, where it was inaugurated by Freiburg Technical College for Stonemasonry & Stone Carving in 1999.The festival is run annually, often...
Construction company Sir Robert McAlpine Ltd has been sentenced for health & safety breaches after worker Mark Smith fell 4.8m through an unprotected opening in a water tower at one of the...
A contractor calls. They have installed acres of 20mm Bianco P marble in a very large mansion on the top of an expensive hill in London. But the owner is upset. His nice white floor with its classic...
Simon Bradbury of Stone Industry Group represents Turrini Claudio water treatment and dust management systems in the UK. Here he says bags are better than filter presses for dealing with the waste in...
Five worktop fabricators have formed an organisation called the Worktop Fabricators Federation (WFF). They plan to start accepting others from across the UK into membership in the new year, when they...
Hi-Macs solid surfaces company LG Hausys has expanded its products for exteriors with a new range called Exteria. Following the Grenfell Tower fire in London developers and planners have become...
Following the agreement between Italian manufacturers Ferrari & Cigarini and UK company Stone Equipment International, pictured together are (left to right) Laura Salluzzo (F&G sales assistant), Andy Bell (Director of Stone Equipment International), Rosi Francesco (F&C Area Sales Manager UK and Ireland) and Riccardo Pieroni (F&C Sales Director).
Italian company Ferrari & Cigarini has been selling machinery for more than 50 years but it has tended to be on the tile side of the industry. With stone fabricators now taking more of an...
Congratulations to Catherine Martin and Paul Synan, who share the honours in this year's Duke of Gloucester Award, presented by His Royal Highness last night (27 November) in Mercers' Hall in...
Pages