Latest News
The latest news from the Stone Industry
Limestone quarries and stonemasons are always wondering how to reduce the amount of waste they have to dispose of. One solution might be to turn it into paper. A company called Repap is making...
Following President Trump's imposition of tariffs on imported steel and aluminium, quartz manufacturer Cambria, partnered in the UK by Granite Granite, has now (17 April) filed an action calling...
English Heritage wants stonemasons involved in conservation and heritage work to register with it in order to tender for its projects on its online procurement portal. English Heritage...
The Office for National Statistics (ONS) says it has anecdotal evidence that snow contributed to a 3% fall in construction output in February compared with the same month a year earlier - the biggest...
Watch out when using ladders. A Bradford window installation company has just been fined £850,000 with £1,083 costs after an employee fell 3m from a ladder that was not footed or tied in...
In the previous issue of this magazine there was a report on the outcome of a Fatal Accident Enquiry in Scotland following the death of an eight-year-old boy after a piece of stone from an old...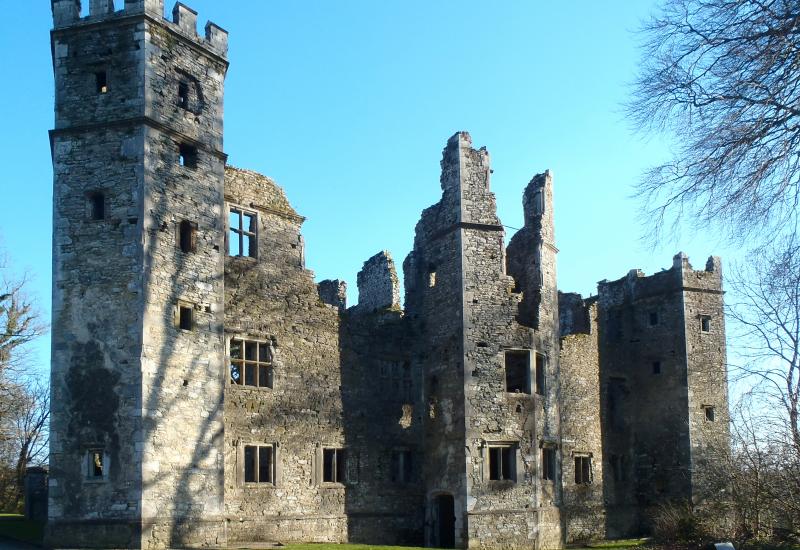 At Risk. Mallow Castle is one of 76 buildings receiving support from Ireland's Structures at Risk Fund this year.

Photo: Wikimedia Commons
Ireland has announced a budget of €2million for the Built Heritage Investment Scheme (BHIS) this year, which it has allocated to help with the repair and conservation of 370 heritage buildings.A...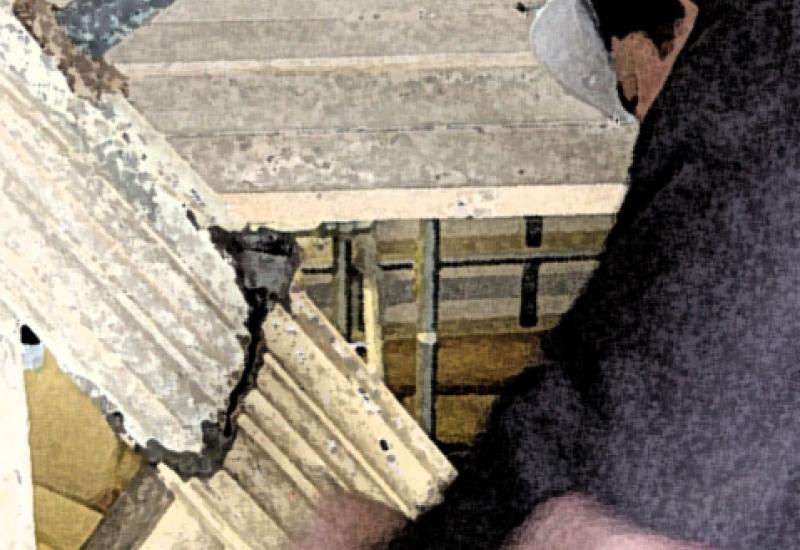 Almost 50% of Stone Federation's members work in the conservation and restoration sector, which plays a large part in the overall natural stone arena.This month, we are taking a brief look at...
As 2020 looms closer I have been thinking that surely this is going to be a year exploited by the nation's opticians. So far I have been disappointed.Imagine my glee, then, to see this headline...
One of my biggest concerns over the past year has been the rising number of installation failures in bathrooms. The main culprits – mesh backed stone and failed waterproofing.There is still a...
Derek Hale, the Quarry Foreman at Forest Pennant company Forest of Dean Stone Firms in Gloucestershire, has become the first person at the company and one of only a handful in the industry to have...
Albion Stone, which mines Portland limestone, has become the first stone company to achieve an 'Excellent' rating in the BRE Green Guide, thanks to BES 6001.BES 6001 is an exacting...
JCB has unveiled its first lithium-ion battery powered products - a mini excavator and a scissor lift.One of Britain's most successful manufacturing companies, JCB still believes that most jobs...
Staffordshire manufacturer Instarmac, which makes the UltraTile, UltraScape and UltraFloor ranges, among others, is once again in the prestigious 'Sunday Times Best Small Companies to Work For...
Parliament believes the UK construction industry is not improving productivity as much as it should be, so the House of Lords Science & Technology Committee is looking into it.It has set up an...
Pages