Latest News
The latest news from the Stone Industry
Workwear brand Dickies has launched a campaign celebrating the skills of tradespeople who inspire others with their dedication and ingenuity. Among those featured is Rob Maxfield, stonemason and...
CED Stone Group is spreading the message that it's good to talk about mental health by helping with an installation at London Design Festival, which started on Saturday (14 September) and goes on...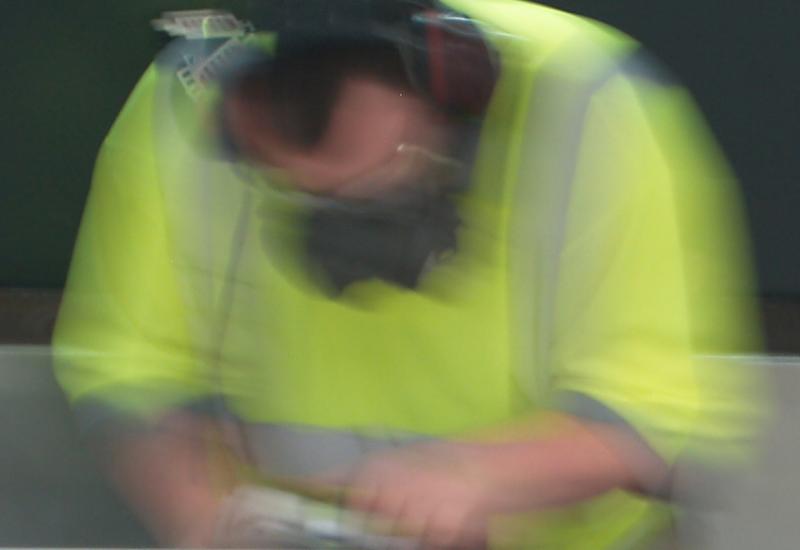 HSE is running a HAVS refresher course at the HSE training centre at Harpur Hill, Buxton, Derbyshire, on 2 October. You can book your place(s) here.
The Health & Safety Executive (HSE) has updated its hand-arm vibration exposure calculator, which is a spreadsheet you can download from the HSE website here (do not disable the macros or it won...
A new book called Historic Construction and Conservation - Materials, Systems and Damage (ISBN 978-0-367-14574-3) explores in its 324 pages with more than 700 illustrations fundamental questions...
The 4,120m² Spa at South Lodge, an exclusive hotel in the South Downs in Sussex, has opened to reveal an array of Caesarstone quartz surfaces designed by Sparcstudio, an independent creative...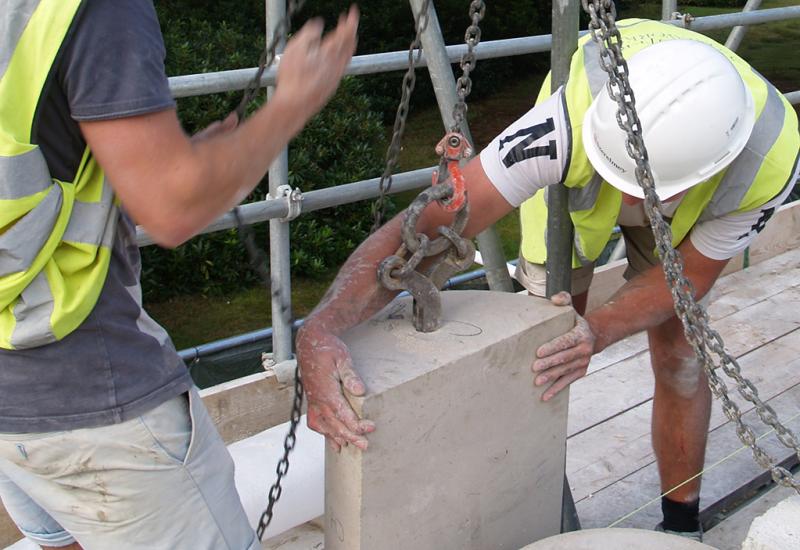 Get more information about the Specialist Applied-Skills Programme (SAP) in Stone Fixing L2 NVQ from [email protected]
If you have an employee who you need to get NVQ certified so that you can keep them on site, and who requires work-based upskill mentoring and some minimally contract intrusive formal training, the...
Once again, the inability of the construction industry to prepare for a change in taxation has seen the implementation delayed.HM Revenue & Customs (HMRC) has put off the implementation of...
At the end of this month (25-28 September) Marmo+Mac, Euorpe's main international stone exhibition, will be back in Verona, Italy. Britain's machinery suppliers will be there supporting the...
There are major changes at LPE Group (which took its name originally from the American Laser Products templaters it sells in Europe) with the Directors, Carl Sharkey and Simon Bradbury, splitting the...
Dacorum Borough Council in Hemel Hempstead, Hertfordshire, has been fined £100,000 and ordered to pay £28,672.62 costs for exposing seven grounds maintenance workers to Hand Arm Vibration...
Stone Federation Great Britain is supporting - with some reservations - a proposal by British Standards Institution to create one International Standard technical committee covering both natural and...
London Stock Exchange-listed company Fox Marble has received its biggest order to date. It is for $2.4million-worth of its Alexandrian White marble quarried in the Balkans to be used for the...
Stone wholesalers in the worktops and interiors sector are used to selling quartz and now they are getting used to selling ceramics. But the market is changing and wholesalers are having to find new...
Atlas Concorde is a major Italian tile manufacturer and the main brand of the Concorde Group. In 2017 it launched Atlas Plan, a range of large porcelain slabs for kitchen worktops, tables and vanity...
Pictured here is a feature wall created using Bluetta bookmatched porcelain tiles that are sold by Lapicida, the stone and tile specialist in Harrogate, North Yorkshire. Director Jason...
Pages