Latest News
The latest news from the Stone Industry
On Wednesday (22 August) historic masonry from York Minster that has been replaced as part of the restoration work currently in progress will be sold by auction. And for the first time, bids can be...
Cosentino's Dekton has been chosen as the exterior cladding for the renovation of the celebrated Cap Ferrat building in Rio de Janiero. Built in 1976 in the exclusive Avenida Vieira Souto in...
I have been in The Hague – Den Haag to the locals. The new Supreme Court of the Netherlands there has an interior dominated by marble. Kaan Architecten have used the stone to clad walls and lay...
A company has been fined £400,000 and ordered to pay £39,620.92 costs for exposing workers to Hand Arm Vibration Syndrome (HAVS).The judgement came from Cardiff Crown Court this month (8...
The 2018 version of BS 8415, a specification for memorials in burial grounds and memorial sites, has been published.It has taken longer to produce than had been intended because some of the...
Stonemasons in Cork, Ireland, are stepping up their fight against the use of imported stones by photographing and highlighting cases where imported stones have been used instead of local stones...
Today, one of the key pillars of good management and supervision is the need to be able to monitor activity by measurable means. Some things are relatively easy to measure, such as the dimensions of...
Stone Federation Great Britain's Quarry Forum represents the companies that quarry and mine dimensional stone from the British Isles. Here the Forum talks about issues relating to the selection...
Memorial mason Brent Stevenson always said Darwen would have a memorial to commemorate those from the town who served and died in World War I before the centenary of the war was over, even if he had...
The number of days people are taking off for sickness has almost halved since 1993, when records began, according to the latest figures from the Office for National Statistics (ONS).The number of...
A new company has been established to sell Dry-Treat stone treatments in the UK and Ireland.It is called Advanced Stone & Masonry Supplies Ltd, set up in July as a sister company to Mirus...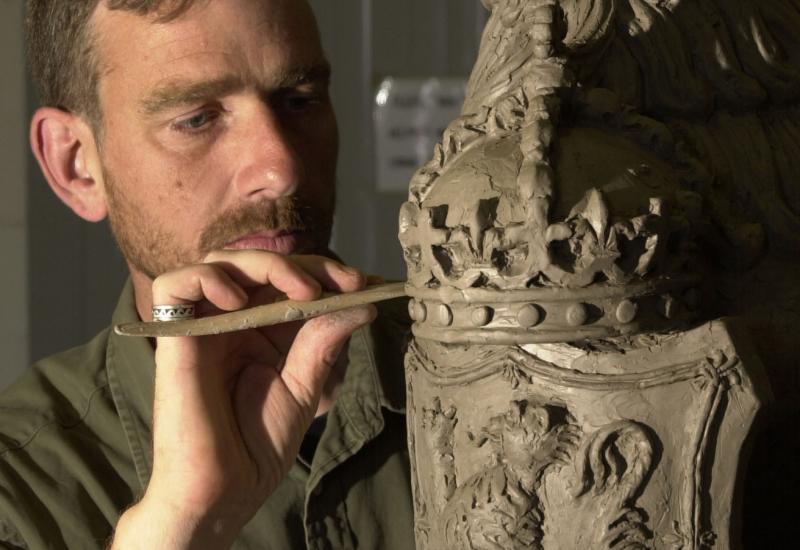 Billy Lillywhite, whose memory lives on in a fund to help others. If you would like to contribute to the fund, go to https://www.justgiving.com/crowdfunding/billycarver.
Following the untimely death of stonemason and carver Mark 'Billy' Lillywhite at the age of 52, and a moving service in North Dorset at which he was fondly remembered by relatives, friends...
John Campbell, the Michelin Star chef who owns The Woodspeen restaurant and cookery school in Berkshire, has chosen Dekton's latest industrial chic and white surfaces for the refurbishment of his...
The Mineral Products Association (MPA) has welcomed the revised National Planning Policy Framework (NPPF) published on 24 July. They say it recognises that a sufficient supply of minerals is...
There will be 70 or so stonemason carvers from across the UK and Europe showcasing their skills in Dean's Park at York Minster during a weekend-long celebration of stonecraft, 17-19 August. ...
Pages