Latest News
The latest news from the Stone Industry
The Mineral Products Association (MPA) and the Planning Officers' Society (POS) has published a new Minerals Safeguarding Practice Guidance, which sets out how Local Authorities and Mineral...
Major Kitchen Trends are being brought to you by Caesarstone and Lidewij Edelkoort in this year's kitchen trend book, titled Form Follows Food.Fish and chips? Pah! People want a whole eating...
The new British Standard for memorials, BS 8415, requires rigid fixing systems to withstand a hortizontal force of 150kg for a minute. To demonstrate just how difficult it is to produce a force of...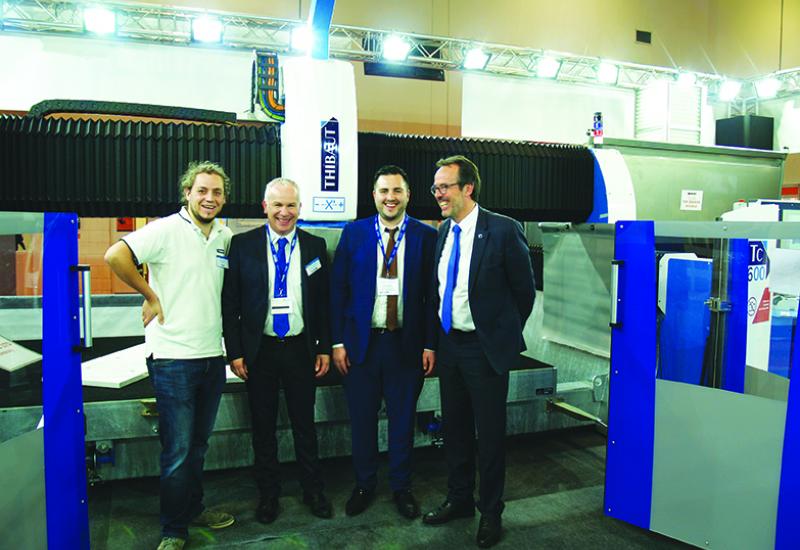 French machinery manufacturer Thibaut showed a range of its CNC machines on the On Point Engineering stand at the Natural Stone Show in London. Pictured here in front of a TC 600 are (left to right) Service Engineer Julian Millet, Thibaut Area Slaes Manager Laurent Champion, On Point MD Bruno Machado and Thibaut MD Jacques Thibaut.

 
The Natural Stone Show in London takes place every other year, so this year's exhibition at ExCeL from 30 April to 2 May was the first opportunity On Point Engineering had had to exhibit...
'Read All About It' by Jeni Wood has won Lovell Stone Group's 'Inspired by Space' competition that marked the 50th anniversary of man landing on the Moon.The stone group gave Bath...
In case the Spanish food was not hot enough, there was even fire eating at the grand opening of Cosentino's newest Centre in Newmarket, East Anglia, on Friday 26 April.The Newmarket Centre is the...
The First Minister of Wales, Mark Drakeford, praised the contribution to the principality of minerals extraction when he delivered the keynote speech at the annual Mineral Products Association (MPA)...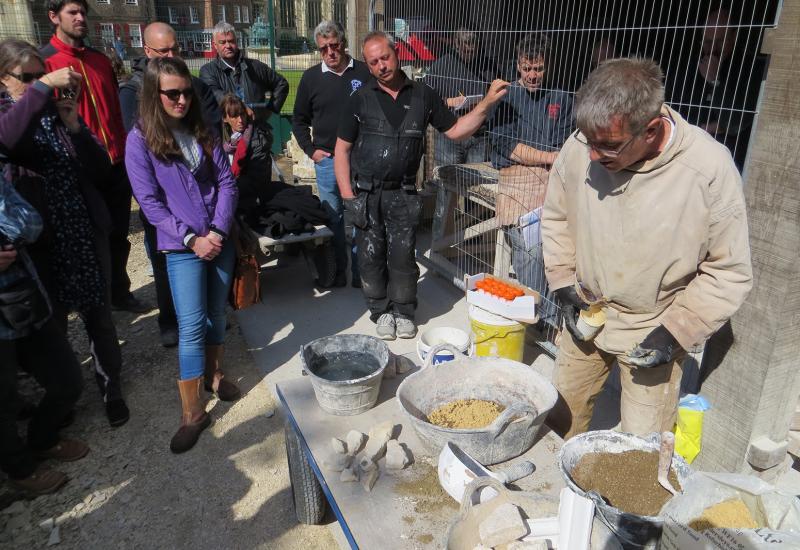 Nigel Copsey will talk about the benefits of hot lime at the symposium in York on 10, 11 and 12 June. To book a place on the symposium, click here.
Want to know about traditional lime mortars? Then book a place on the Building Limes Forum's 'Traditional Mortars Symposium' taking place in the Hall of St Anthony in York and York...
Europe could soon be joining China in having tariffs imposed on its quartz and granite by America.An American interagency group is meeting on Wednesday this week (15 May) to consider import duties on...
"Definitely the most successful Natural Stone Show I have ever been involved with during my 11 years in the stone trade."That was the message posted on LinkedIn by James Price, of new...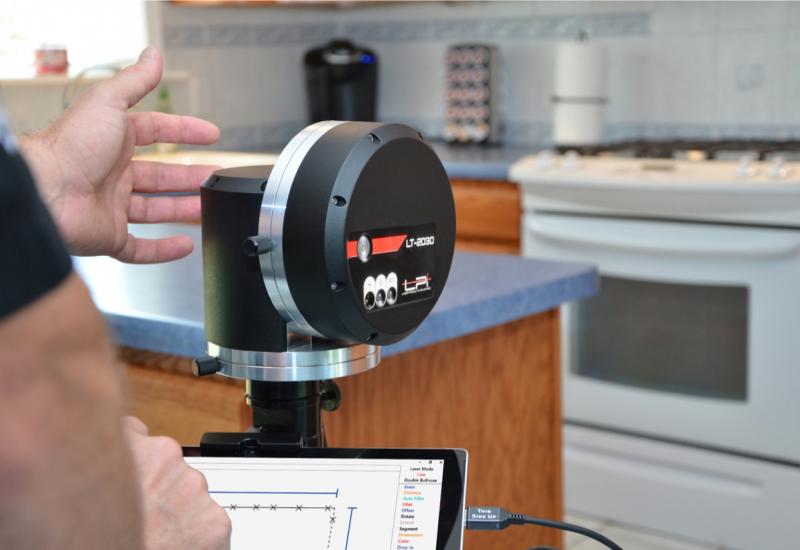 The laser digital templater from LPE Group is just the start. Visit the company's stands (D60, E59) at the Natural Stone Show in London to see so much more.
The Americans achieve some of the highest productivity in the world by devising innovative solutions that reduce waste, save energy and achieve more product per employee.You can see some of those...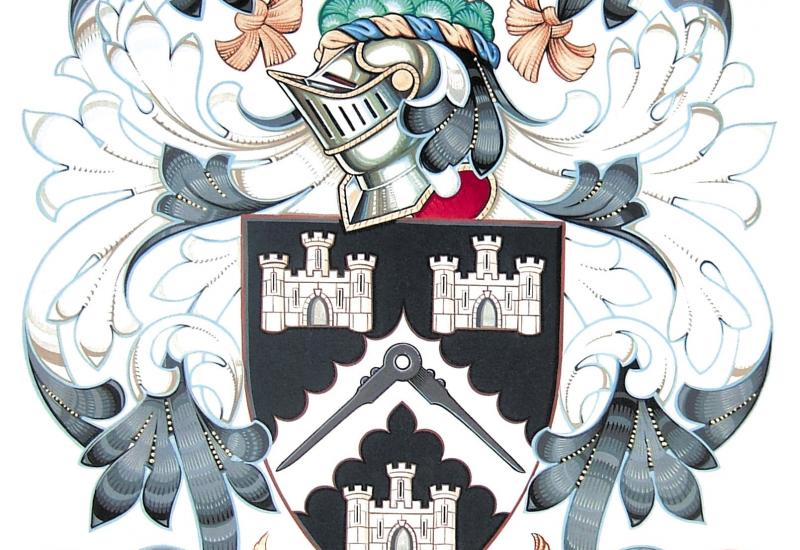 This is the Masons' Livery Company coat of arms. The Company is collecting masons' marks on its stand (A20) at the Natural Stone Show.
The Masons' Livery Company (the Worshipful Company of Masons, to give it its official title) is once again at the Natural Stone Show in London at ExCeL from 30 April to 2 May, where it will be...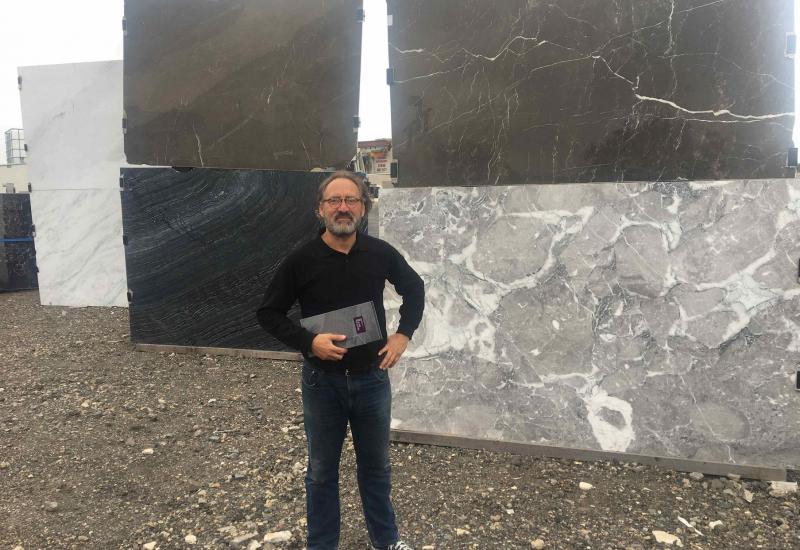 Carlos Zanarotti at his Slab Centre yard in Harefield, London, is looking for specialist stone sawers and fixers he can suggest to developers and architects for their projects and hopes to sign some up at the Natural Stone Show in London 30 April-2 May.
Slab Centre is looking for specialist stone contractors who can saw and fix and who it can recommend to clients who buy its stone.Carlos Zanarotti, who introduced Slab Centre at the previous Natural...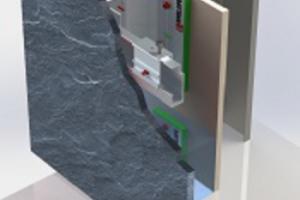 The new Welsh Slate / SFS UK facade system being previewed at the Natural Stone Show in London.
Welsh Slate has partnered with SFS UK, a market-leading fastening systems manufacturer, to create a new natural slate facade system it is previewing at the Natural Stone Show in London at ExCeL 30...
For more than 40 years, the Italian company Pietre Santafiora has been extracting and processing natural stones from its quarries in Tuscany. Its stones are widely used in major construction...
Pages