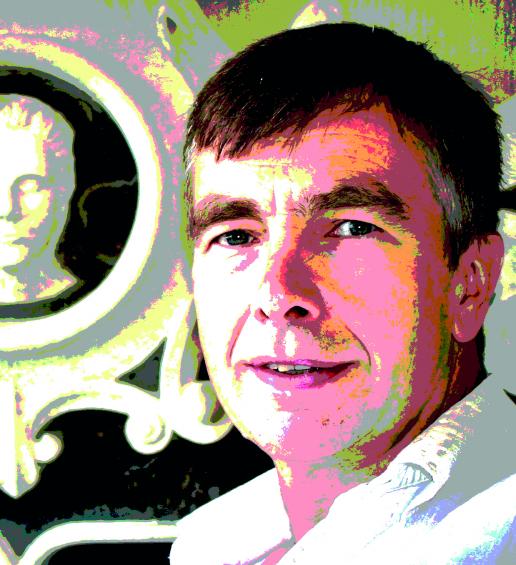 Stonemason Ian Knapper, who writes about his work in a column in Natural Stone Specialist magazine, sees benefits in life after Covid-19.
It is fair to say that the world we live in has changed in the last two weeks, yet it is a change which will bring a positive new approach to construction as we move through and out the other side of the COVID-19 pandemic, says Ian Knapper, the specialist stonemason who writes a column about his work in Natural Stone Specilait magazine each month.
From his base in the Midlands, Ian Knapper creates beautiful solid stone staircases and fireplaces for modern and traditional buildings across the country. The attention to detail starts on the first contact where the team design and work with project managers to develop an inspirational solution. Specialising in quality bespoke masonry, especially staircases, fireplaces and commissioned pieces, Ian Knapper's team includes national and international award-winning masons who have built a reputation for delivering the best.
Ian Knapper, the eponymous founder of this leading stone business, says recent times have meant we all need to look at the way we do business and adapt to the new world we find ourselves in. Although we all hope business will quickly return to a sense of normality, Ian Knapper says we're already finding new ways to communicate, to share thoughts, and even review materials, from the safety of our homes. In such a short space of time we've seen a shift in the way we do business - something that will remain long after business-as-usual resumes.
What changes are we seeing, or can we expect to see as we enter this brave new world? Below is Ian Knapper's view:   
The first change we are seeing is the wider use of video and more specifically video conferencing. This is and will continue to allow us to engage better with project managers to really understand and deliver on a project. While not our first choice, video can also replace some of the site visits we make with a live tour of the site giving us a real sense of the space to drive the best design and assess logistical considerations for installation.
Shared input documents will also become more of a tool for businesses moving forward. Gone will be the simple single author plan and in will come a more organic multi-author document. Although this is already commonplace for us internally where a variety of team members can simultaneously work on a plan, we see this also likely to include permissions for project managers to also have their say.
As internal mapping and 3D modelling develops even further, it is becoming more common for clients, project managers to 'step' into the space before it's even created. Along with the recent drive for remote working has been the wider adoption of virtual reality (VR) technologies – something we see as a more commonplace part of our future capabilities.
There will always be a need to travel, but the dawn of this new, remote working culture has not only forced us to change the way we work for now, but also given us the chance to re-evaluate the way we work in the future.
Sometimes it takes a big paradigm shift like this to take a step back and review how and why you do things. Although there is no doubt that the industry as a whole will be affected, it is a time for innovation, adaptation and embracing new ways of working. I am in no doubt that many years from now we will look back at the beginning of 2020 as a time where Ian Knapper changed for the better.