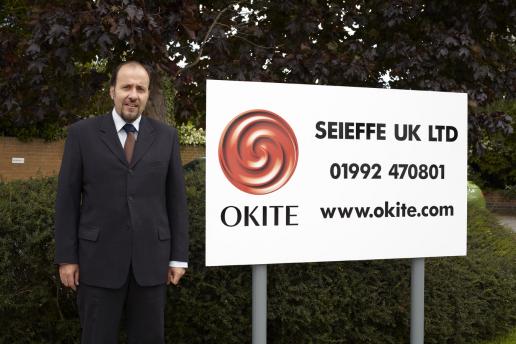 Okite is moving to larger premises in Sheffield. General Manager Marco Cioffi, pictured here, says the move is an "exciting new progressive development for us".
Okite, which supplies quartz and marble slabs, has now moved from the London Colney warehouse and office where it has been based since 2013, to a new warehouse near Sheffield.
The company says its relocation is a consequence of its growth over the past few years and the demand for its products from customers in the Midlands and North.
Switching its expanding operation to new, larger warehousing means Okite can now progress with its business plans for further growth and development.
General Manager Marco Cioffi says: "The relocation of our operation to the North is the culmination of an exciting few years. We have gone from strength to strength. The move is down to many factors but increasingly we have been winning a large amount of business both from our current area base and on a national level.
"Quite simply, we've outgrown our existing premises and this move is an exciting new progressive development for us.
"This move is the latest in the ongoing re-shaping of our business. We have already invested significantly and made improvements to our business in terms of the products and services we provide."
Okite is exhibiting at the Natural Stone Show in London at ExCeL 30 April-2 May where it is showing new and exclusive materials.