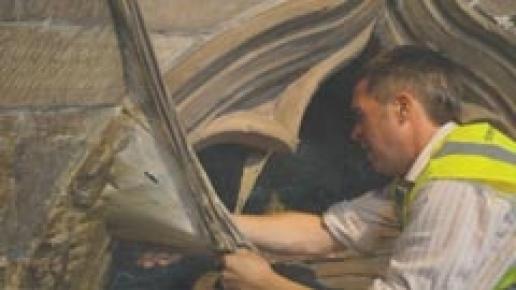 Time is running out if you fancy cost neutral industry approved training which includes free delivery of the level 2 NVQ in Facade Preservation.
In association with the CITB and Stone Federation GB we deliver the Specialist Apprenticeship Programme in Facade Preservation.
This is a great opportunity for CITB-registered firms to get their cleaners and restorers trained and recognised.
The programme is suitable for:
New starters
Trainees
Labouring upskillers
The course has been specifically designed to ensure minimal disruption is caused to your projects – just 20 days off-site training over 2 years is required.
The fee for the course is £5,995 per person (up to 3 learners per class). But if your firm is CITB registered, you will receive in grant – a whopping £7,650-£9,333 per learner – which makes enrolment on the course better than cost-neutral!
To register your interest (without obligation) and receive an information pack, please email the following details to [email protected]:
Your firm's name and contacts
Name and email address of who we should make contact with
Approximate number of learners you are interested in enrolling (max 3 per class)
WE LOOK FORWARD TO HEARING FROM YOU!