The latest updates to Laser Products' LT-2D3D laser digital templater, sold in the UK by Laser Products Europe (LPE), have made it even easier to send DXF files straight to your CNC.
Different machines interpret DXF files in different ways, which normally means some element of CAM manipulation in the factory before the work goes on to the CNCs for production.
But last year Laser Products included the interpretation necessary for some of the major CNC machines, so the site templates can go straight to the machine. Now even more machines have been added.
The LT software recognises joints/seams in the worktop layout and, when creating the CNC-ready file, will pull the worktops apart to create the individual pieces.
The laser comes with a Windows Surface Pro 7 laptop, which is an update of the highly regarded Surface Pro 6 with new processors and a USB-C port.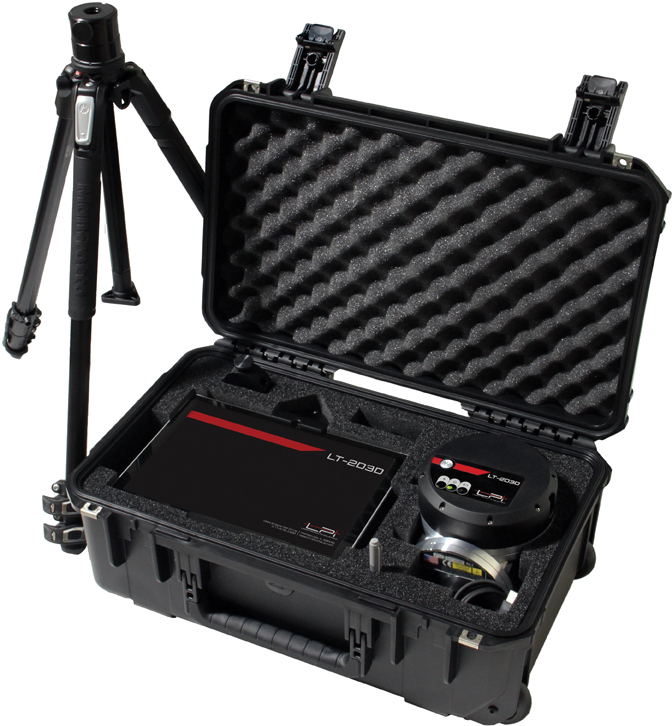 Microsoft's design language is generally considered to stand out as being particularly versatile without being difficult to use. The result is user-friendly digital templating that makes incorporating backsplashes, waterfall edges, corners, curves and drop-ins straightforward, as well as determining those joint locations.
The LT-2D3D Laser Templater software will only display the CAD drawing in 2D, but the Laser Products templater comes with AutoDesk's DWG TrueView software, which enables you to see the drawing in full 3D mode to give the customer a better idea of what their finished worktops will look like.
And that can be important. Some companies have been reluctant to use digital templating because a physical template in Correx or board can be put on top of units to give the customer an easily understandable idea of how the finished worktops will look. The templater can also see instantly if there are any problems.
Getting that level of confidence in digital files takes some time for the fabricator, although for most customers signing off a digital picture of a kitchen is not a problem because computers are so every-day familiar for most people.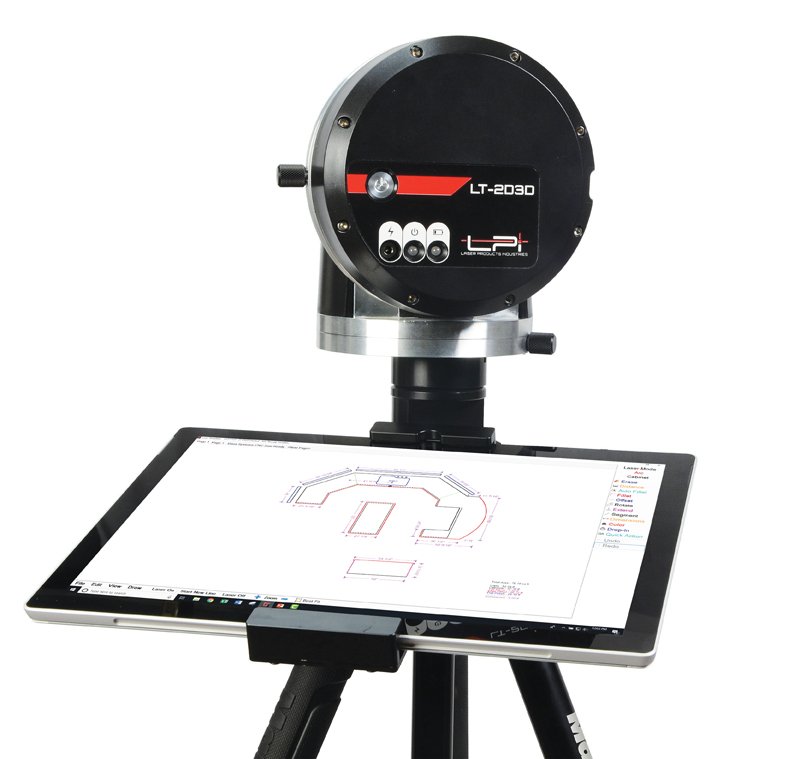 For companies that have CNCs, even if they make physical templates they have to convert them into digital files one way or another for the machines to produce. The LT2D-3D can be used to create the CNC file from the physical template in a matter of minutes.
On the other hand, not every fabricator has a CNC. But even if they don't, digital templating can still save a lot of time because it is quick and the template can be sent back to the workshop by email to be output in Vinyl from a plotter. The worktop can be finished before the van is back in the yard. And the Vinyl can be used to protect the surface as it is installed.
Laser Products Europe sell Allen Datagraph's iTech 30 high-performance digital Vinyl cutter that is used in conjunction with AllenCAD for cutting templates.