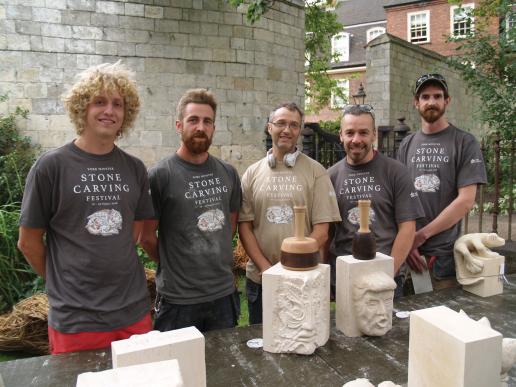 Judged winners at the end of the weekend's work at York Minster are (left to right): Henrick Storksen, Adam Beaumont, Andrew Gomersall, Richard Bossons and Lewis Morrison.
Like most great cathedrals, the 800-year-old York Minster is constructed of stone. And there was a celebration of the stonemasons' skills that keep it standing and looking in top condition at the weekend (18 & 19 August) when the Minster hosted a stone carving festival.
More than 60 stonemasons and carvers took part, including many from overseas.
The event began with an open day of the Minster's own stonemasonry workshops and a tour on the scaffolding of the latest restoration project on the South Quire Aisle.
The South Quire Aisle scaffolding tour. Photo: Ravage Productions
There are photographs and a report from the stone carving festival in the September issue of Natural Stone Specialist magazine. In the meantime, below are some pictures from the event.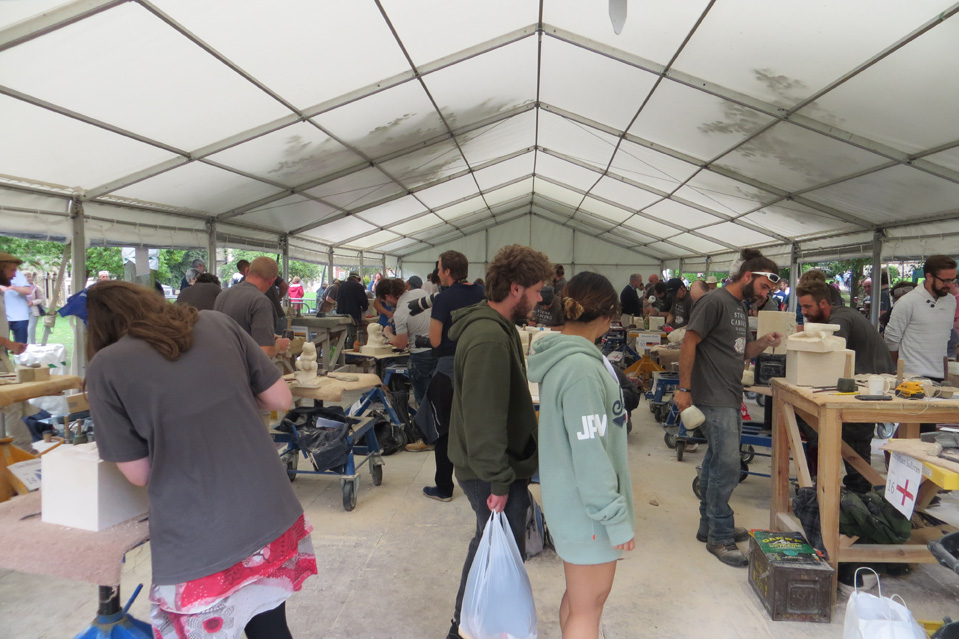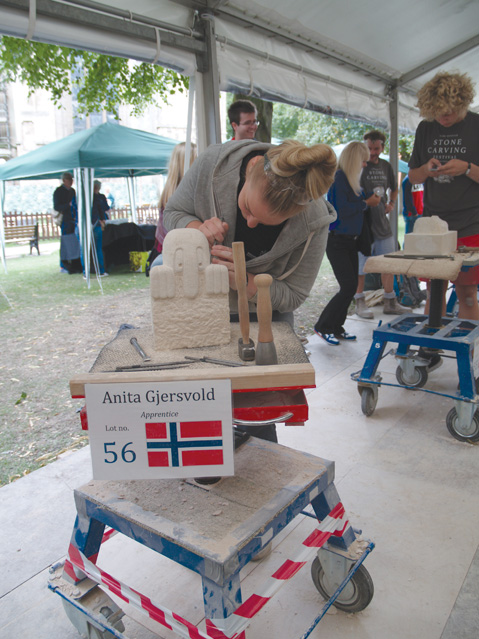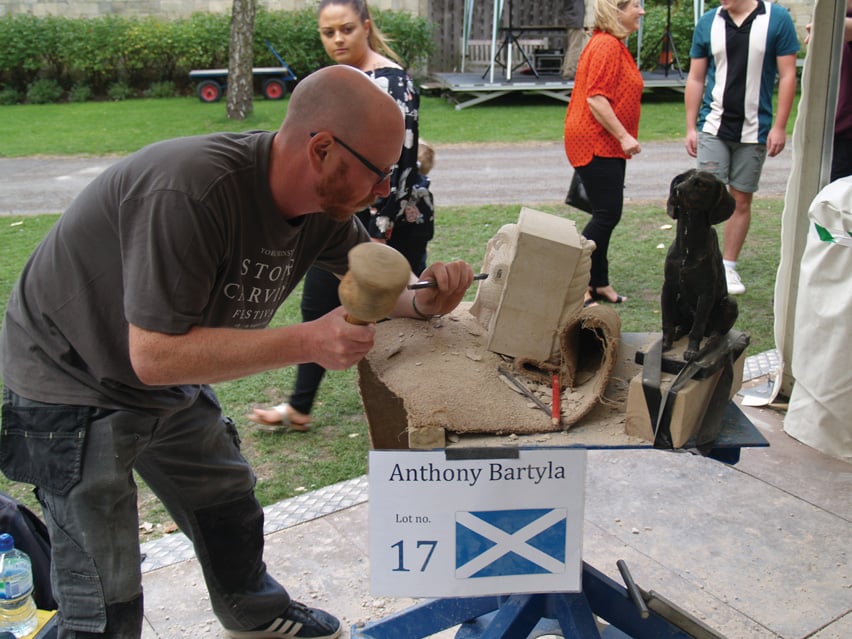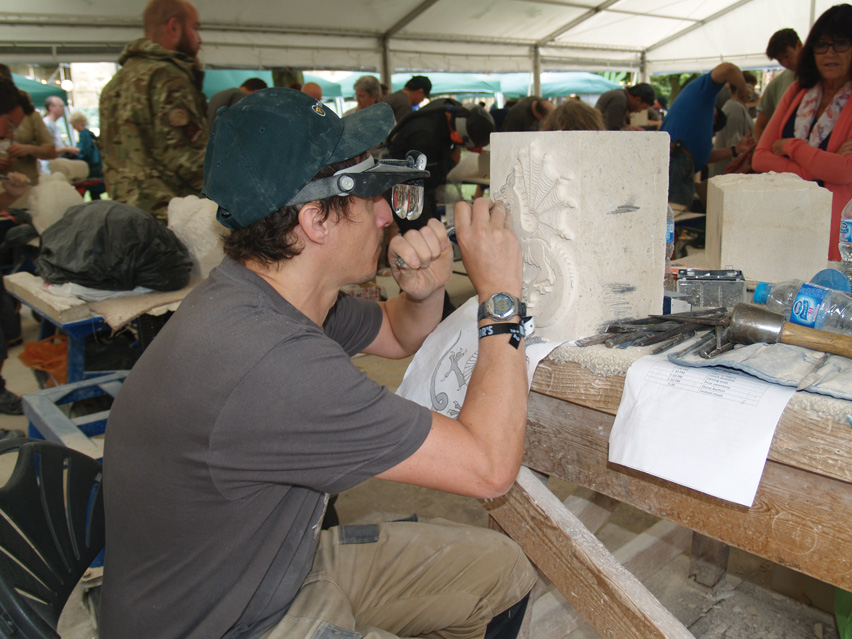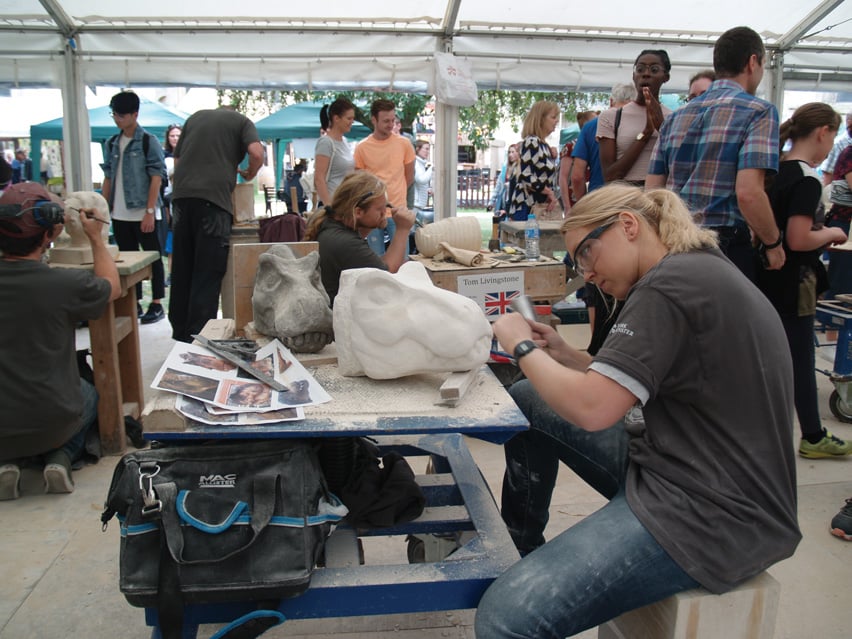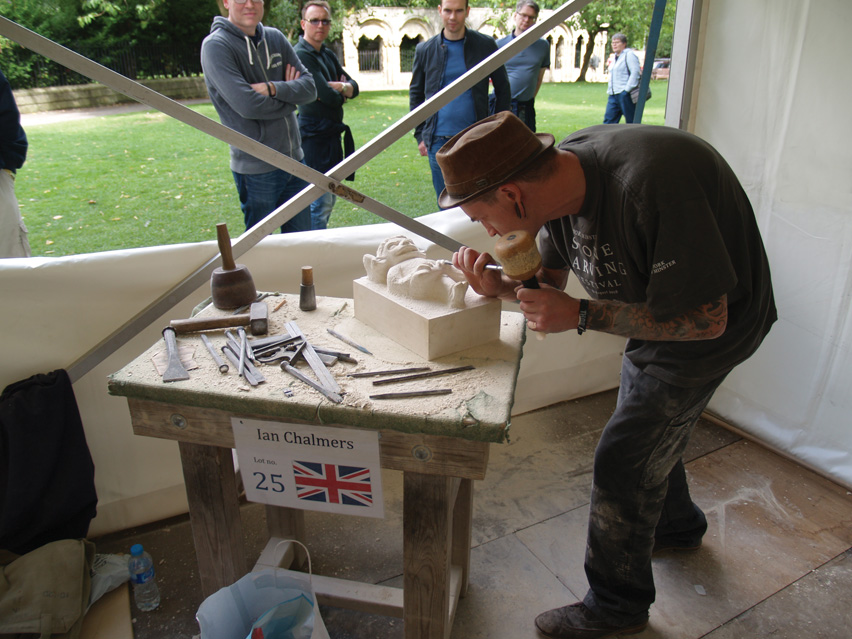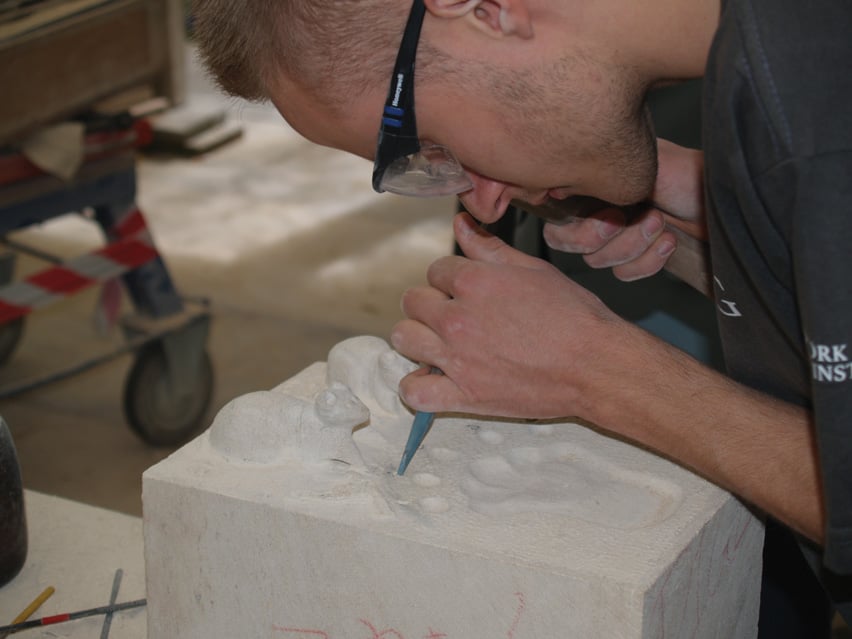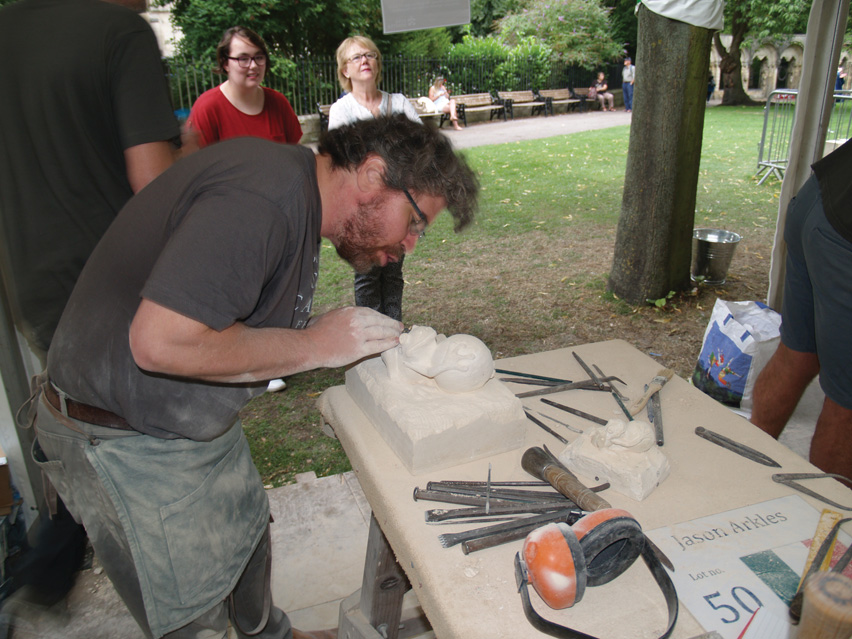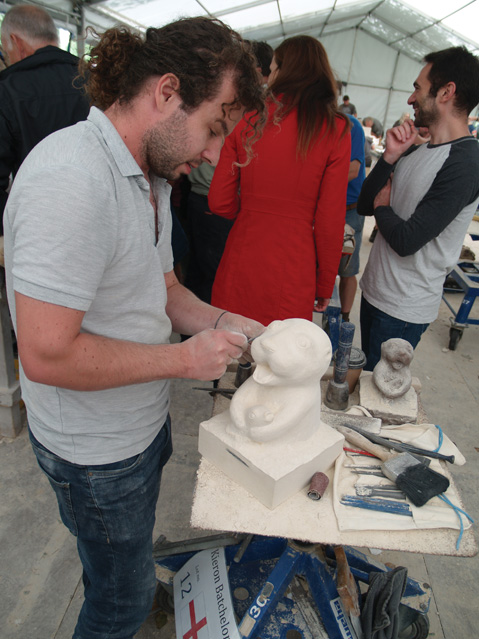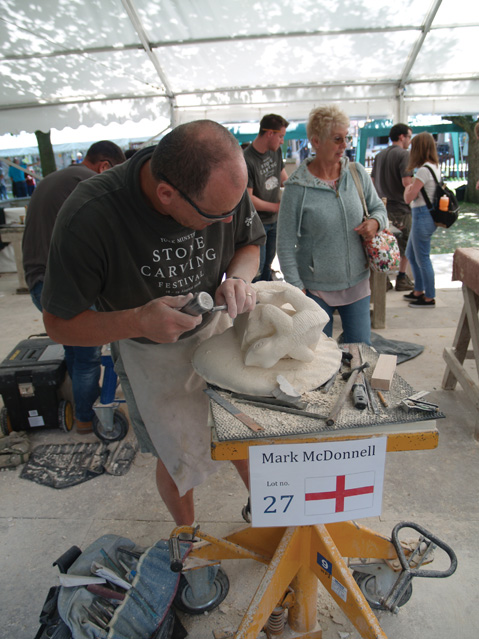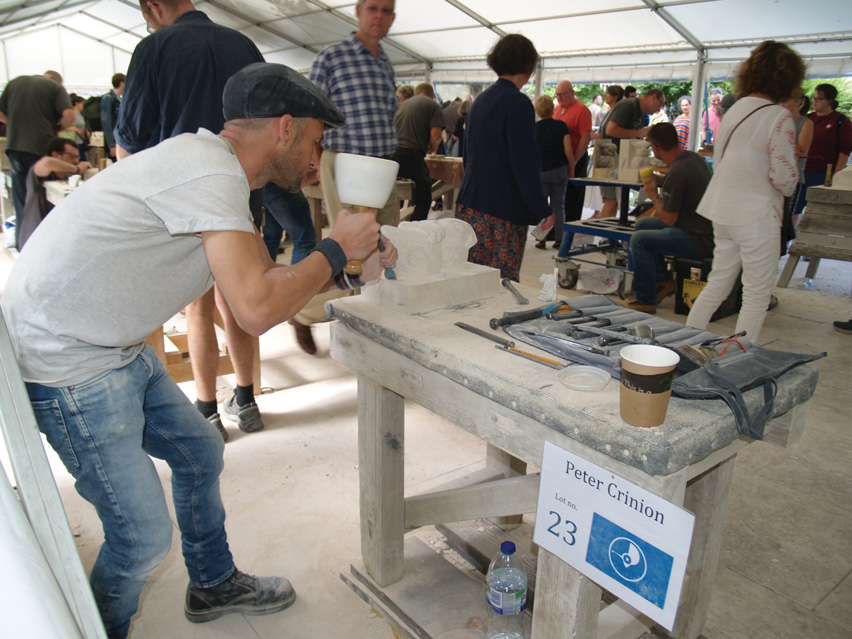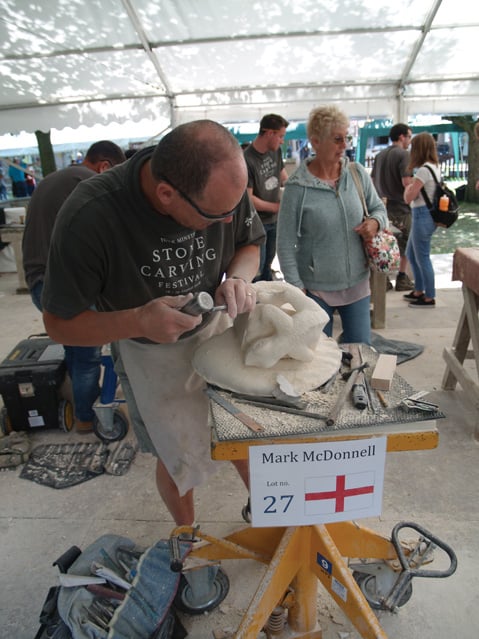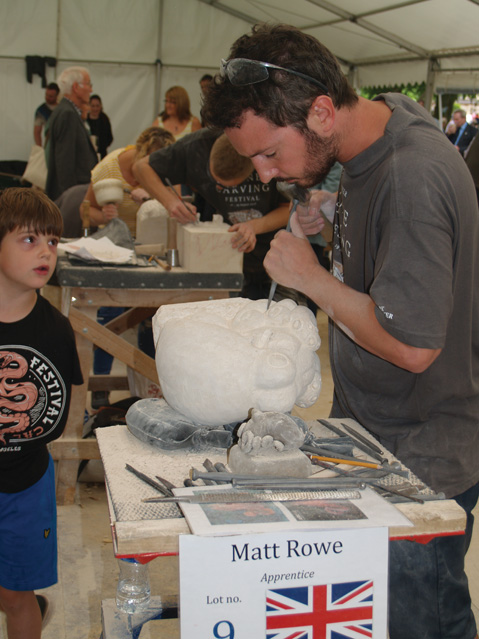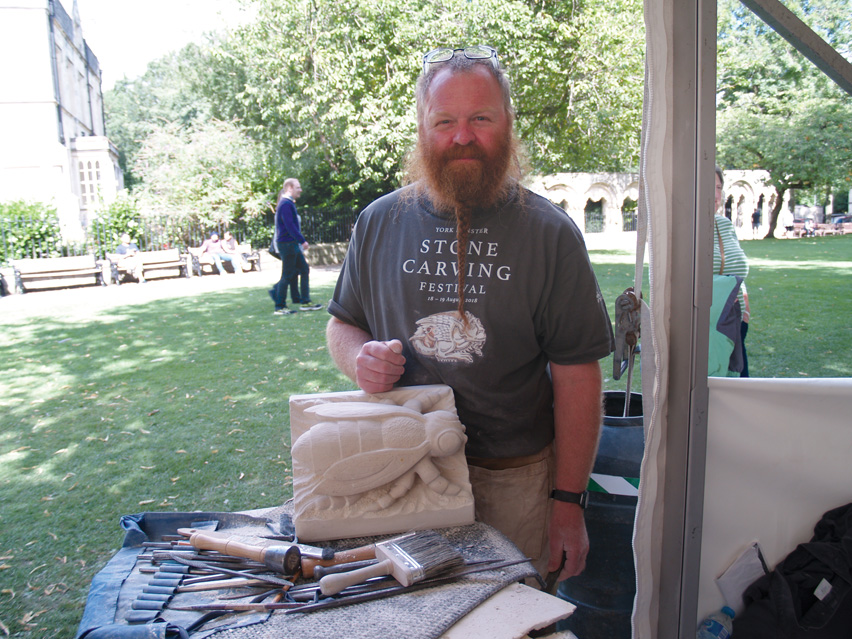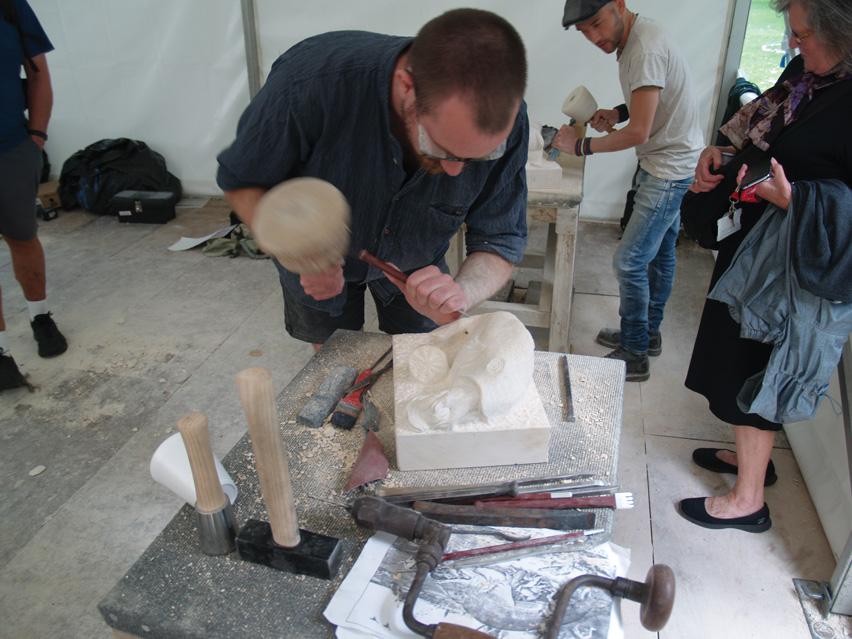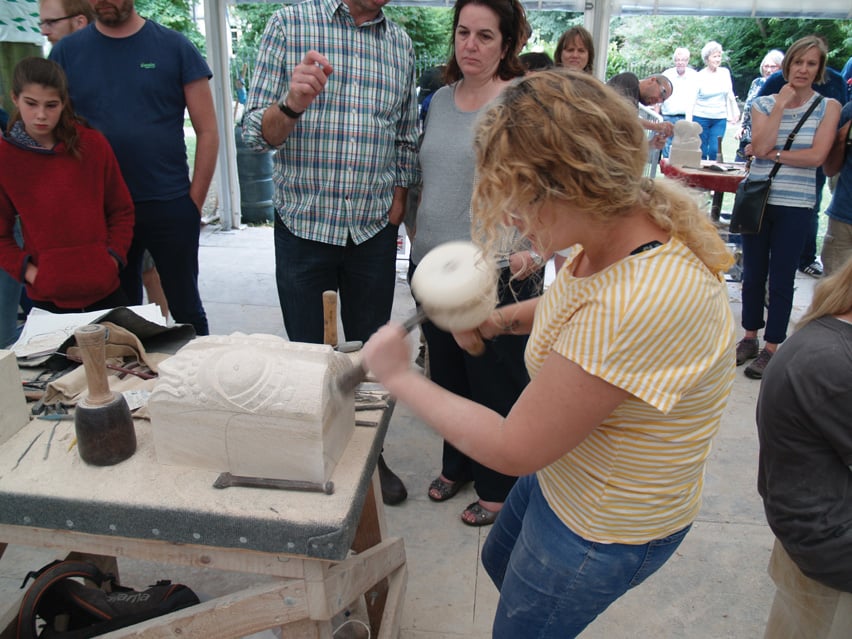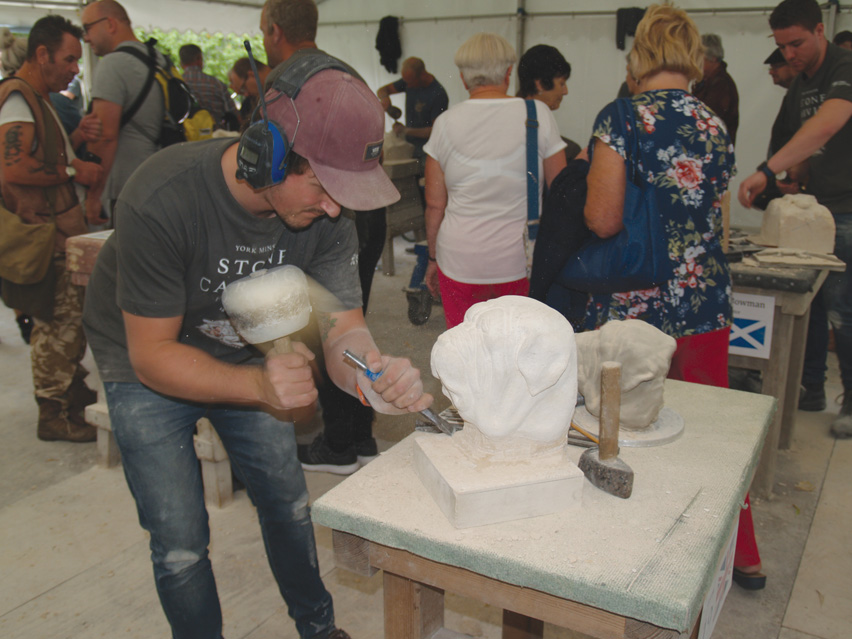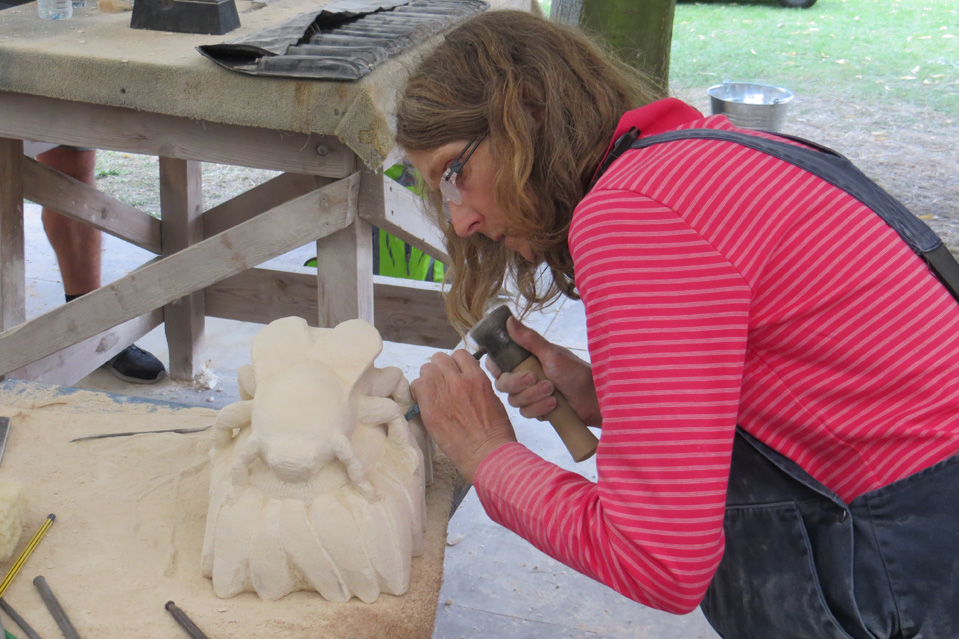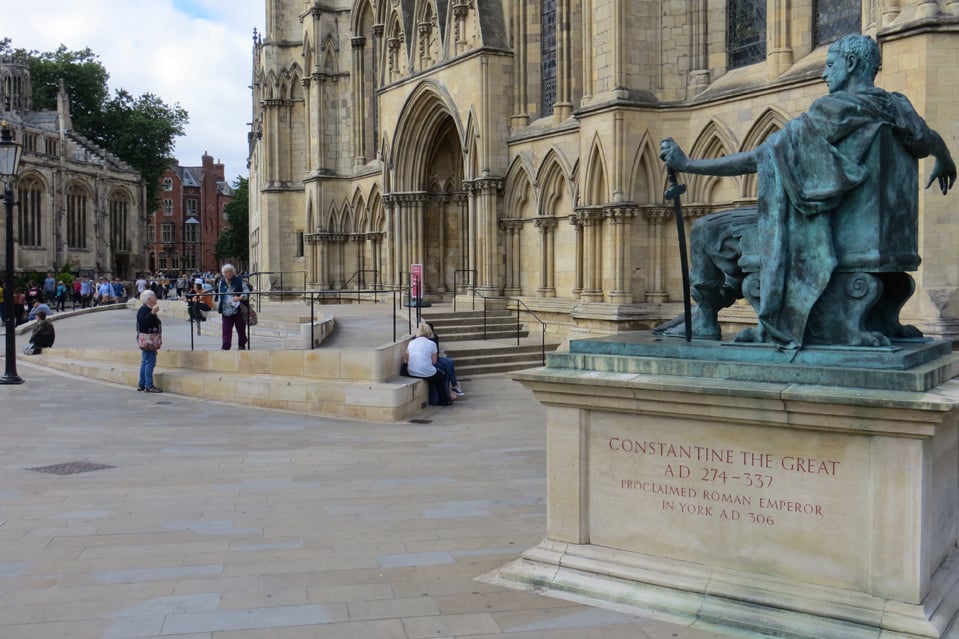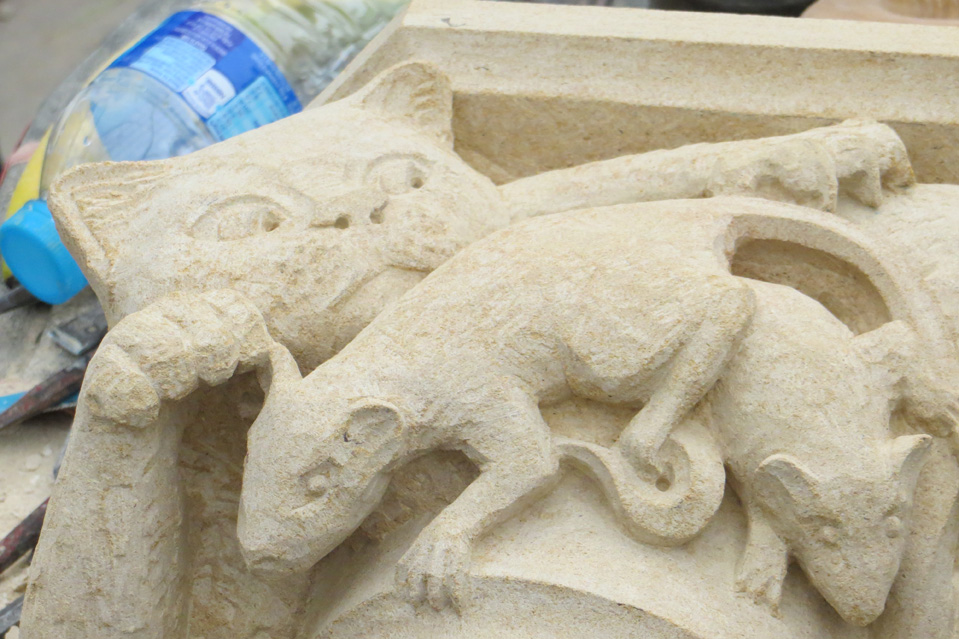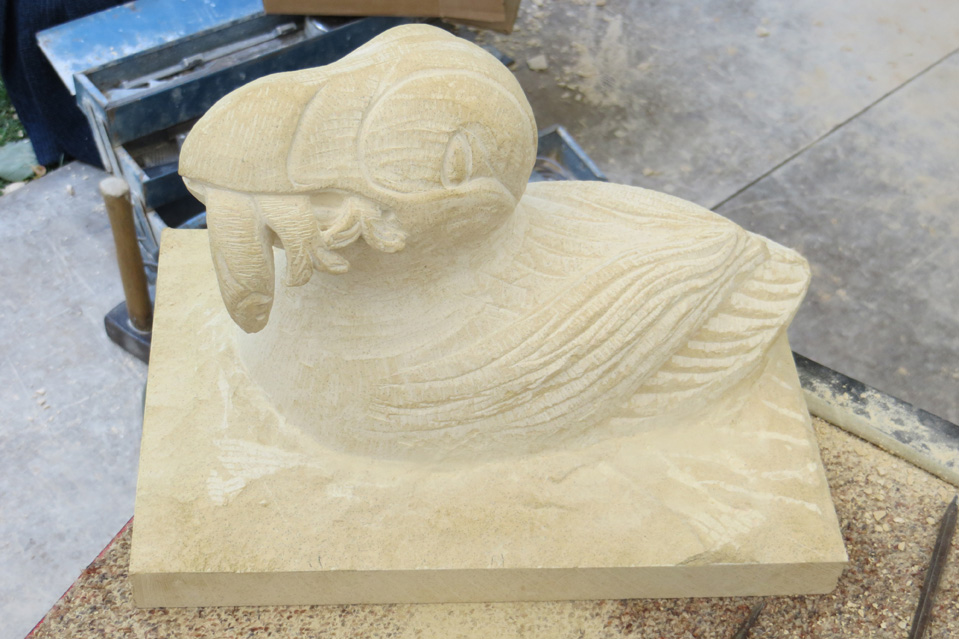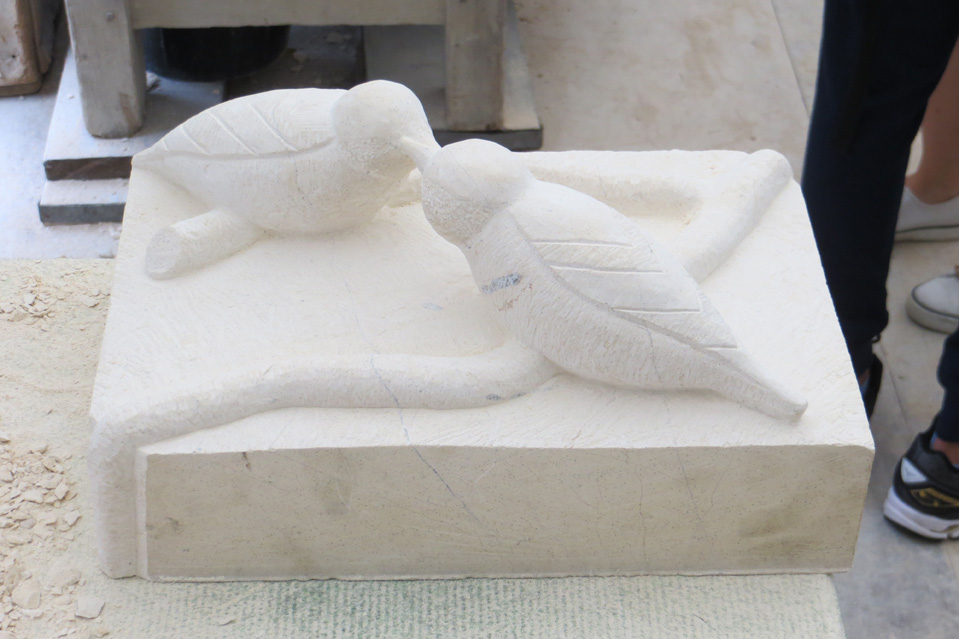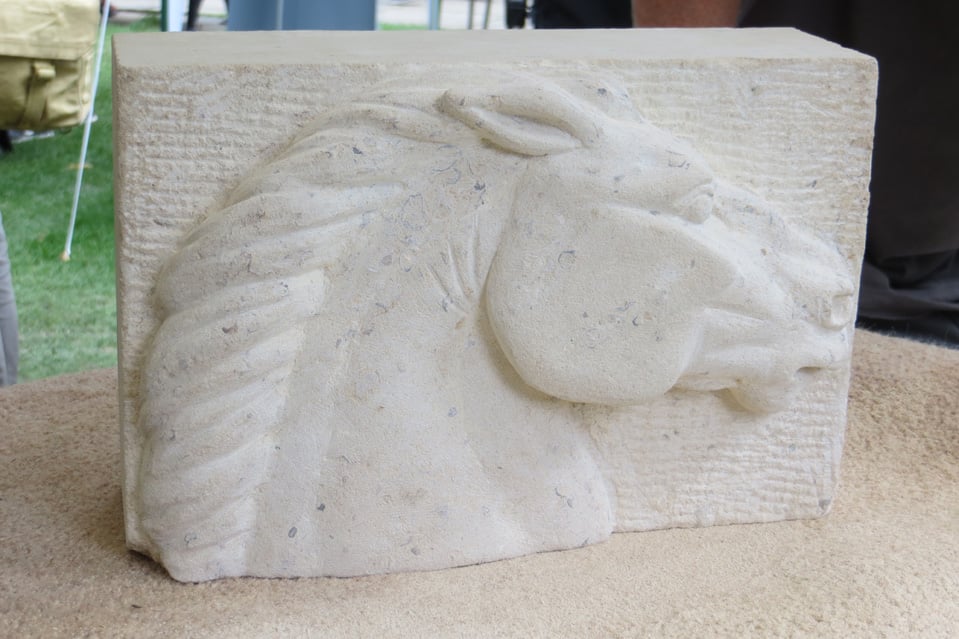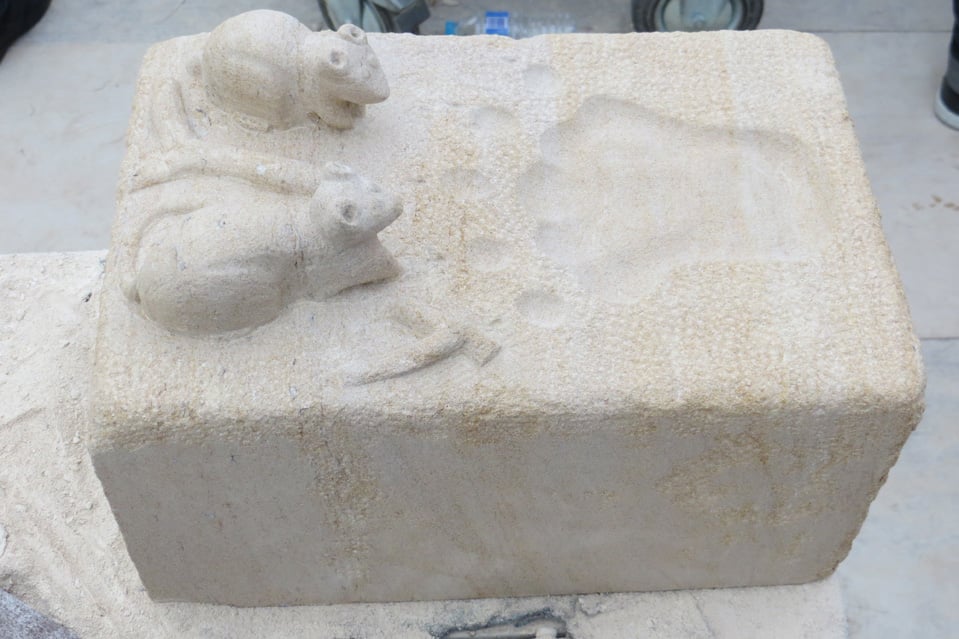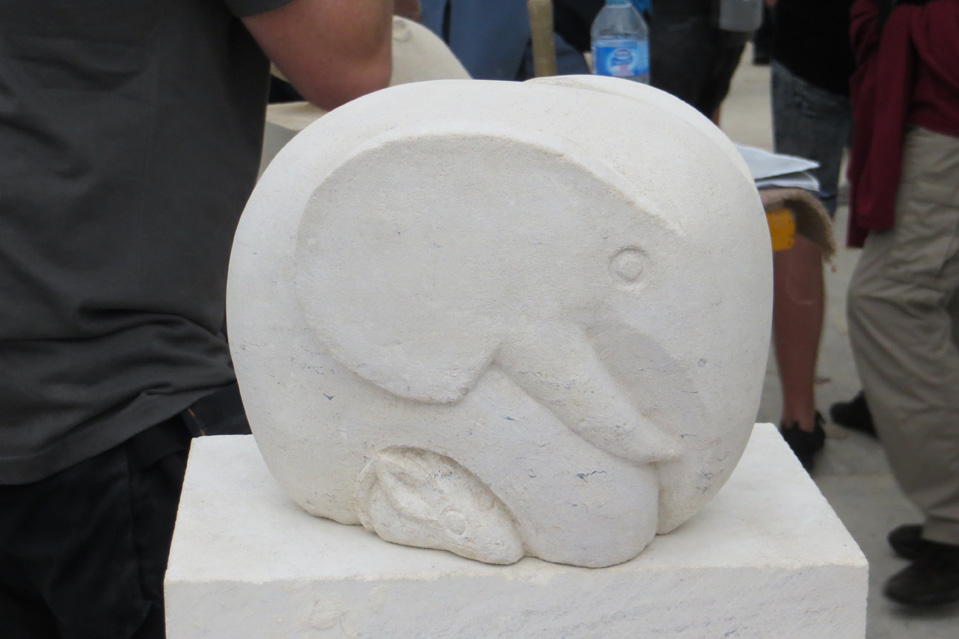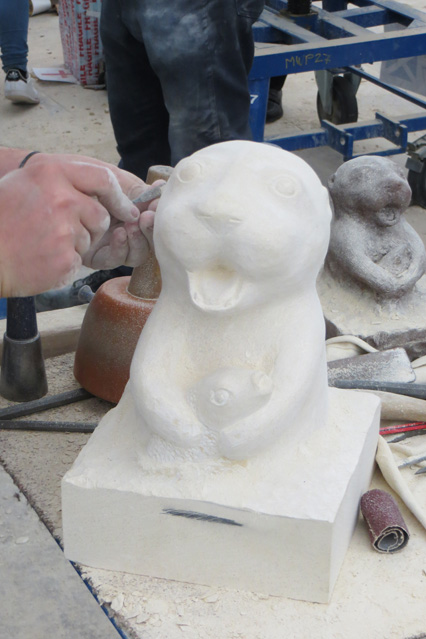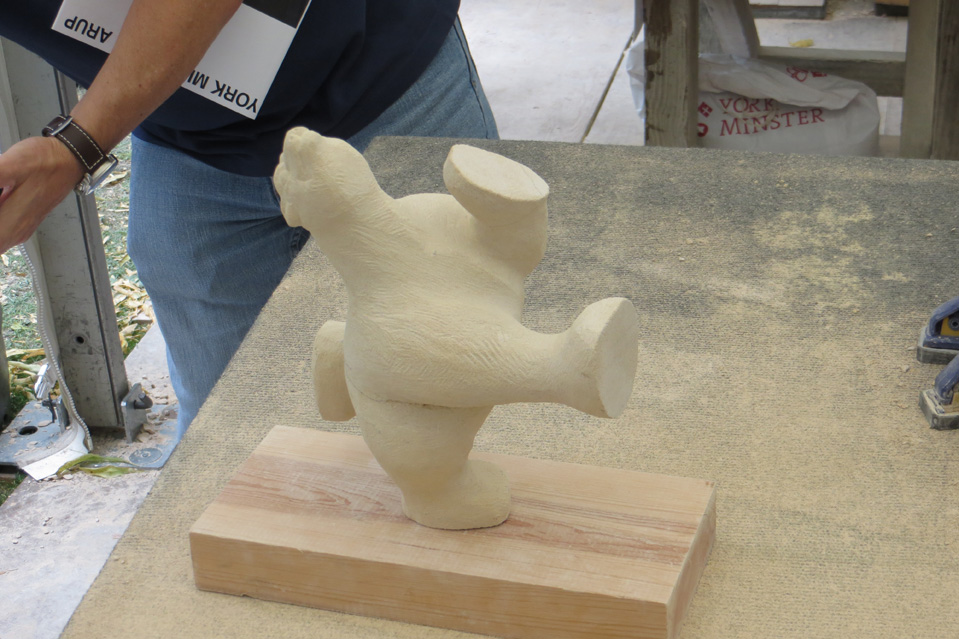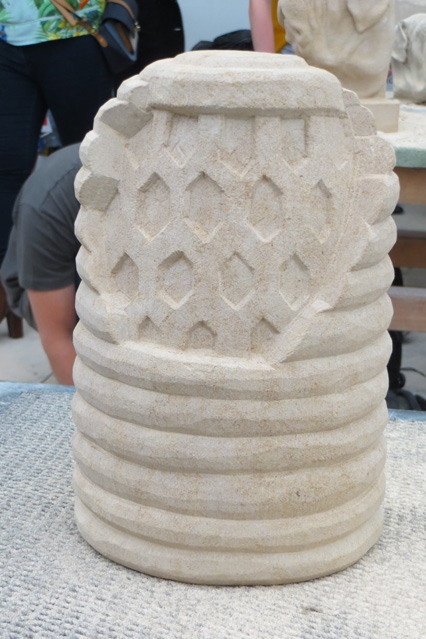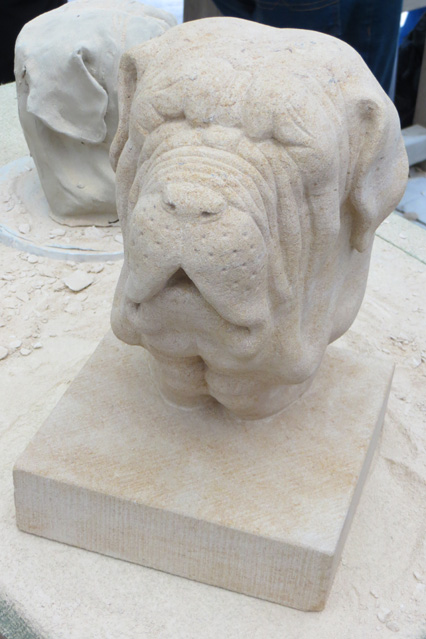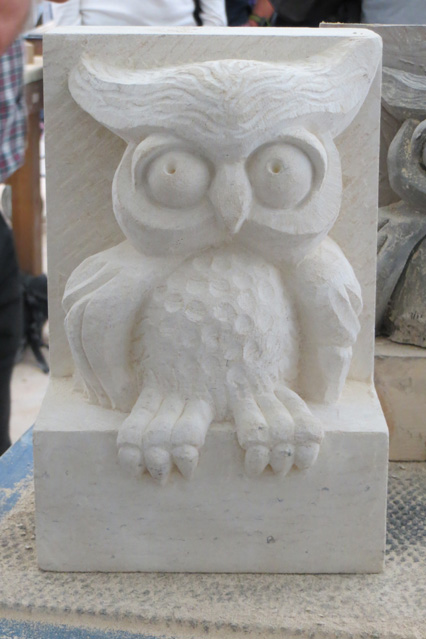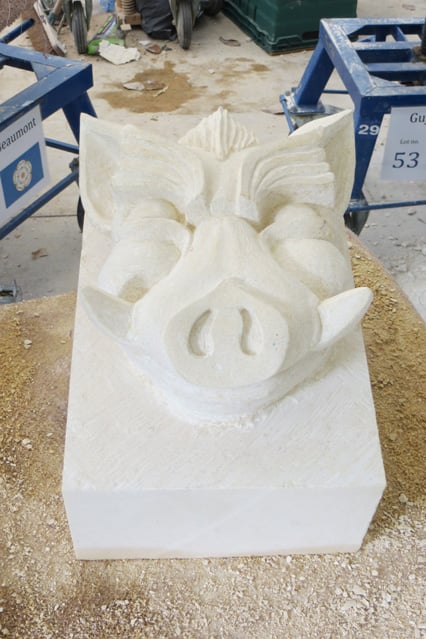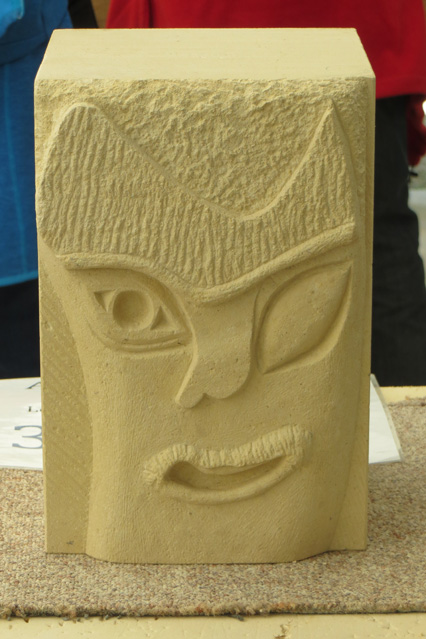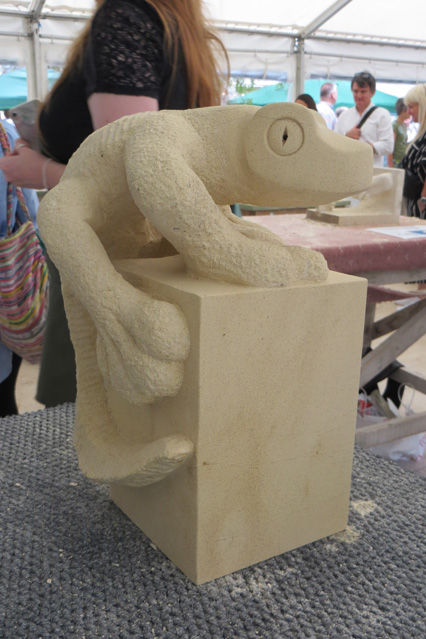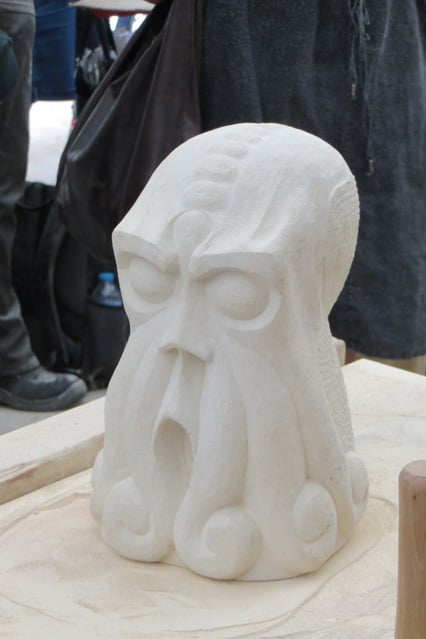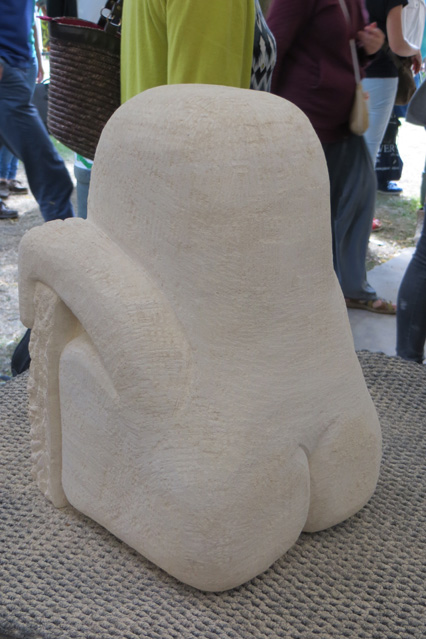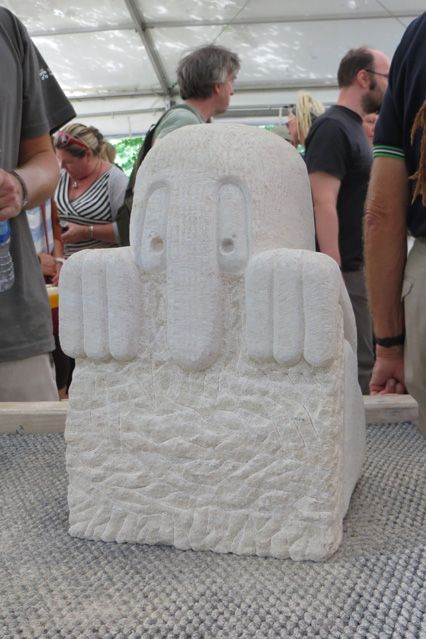 Wot! no more?