Health, Safety, Ethical & Environmental
The latest news from the Stone Industry
For two-and-a-half years a company in charge of the renovation of a property in Blackpool put its workers at risk of serious personal injury or death.The workers did not have the appropriate...
A construction company has been fined £1million and ordered to pay more than £100,000 costs after a worker was crushed to death by an excavator on a site the company was working.Southwark...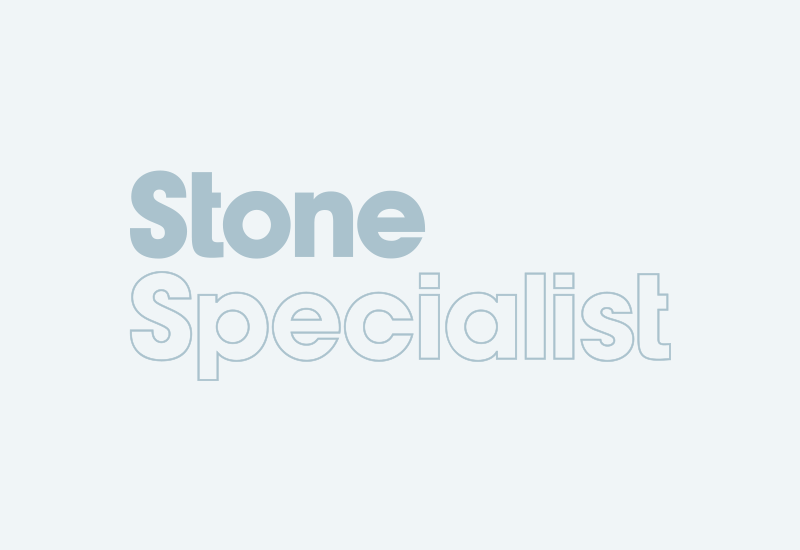 A company providing specialised services in rock drilling, cliff stabilisation and rock anchors and its director have been sentenced after a number of workers were diagnosed with hand arm vibration...
Failing to provide warm water in a site toilet that was not kept clean cost a company in Cheadle, Greater Manchester, an £8,000 fine plus £1,814.90 costs when it appeared before...
An installer has had his leg amputated just below the groin after a section of staircase weighing 1.7 tonnes fell on him when the fabric slings being used to lift it into position failed.As a result...
A company told by the Health & Safety Executive (HSE) to stop exposing its workers to respirable crystalline silica when they sawed flagstones but continued to do so has been fined £20,000...
A few days before the Health & Safety Executive published fatality figures of 2018/19 showing that falls from height still kill more people at work than any other single cause, a company and its...
Lettercutter Ieuan Rees has become a YouTube sensation with a video that was recorded in 2012.Ieuan, from Ammanford in Carmarthenshire, Wales, is now 78 years old. The video has suddenly attracted...
Three brothers living in Ilford, East London, and operating as part of what the Metropolitan Police describe as a Romanian organised crime group have been sentenced to a total of 28 years in...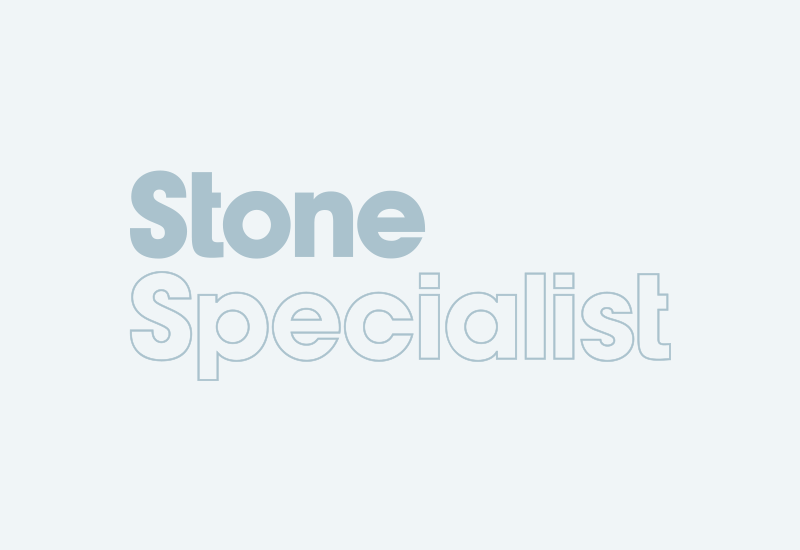 The Door & Hardware Federation is hammering home the significance of appropriate training following the death of a woman killed in an industrial door incident. The Incident took place in August...
Just as the Health & Safety Executive has announced it is intending to crack down on workplace dust in the coming weeks, a stonemasonry company has been fined £8,000 with £10,000...
Do not try to make do on site. That's the message of a £20,000 fine for a company plus suspended prison sentences and fines for individuals after a subbie suffered multiple fractures, a...
A self-employed builder was given a suspended jail sentence when he appeared in court on 4 June after a three-year-old girl suffered severe head injuries when a length of timber fell on her. The...
A Salford building contractor has been sentenced after exposing workers to the dangers of falls from height and exposure to silica dust.Manchester Magistrates' Court heard on 26 March how,...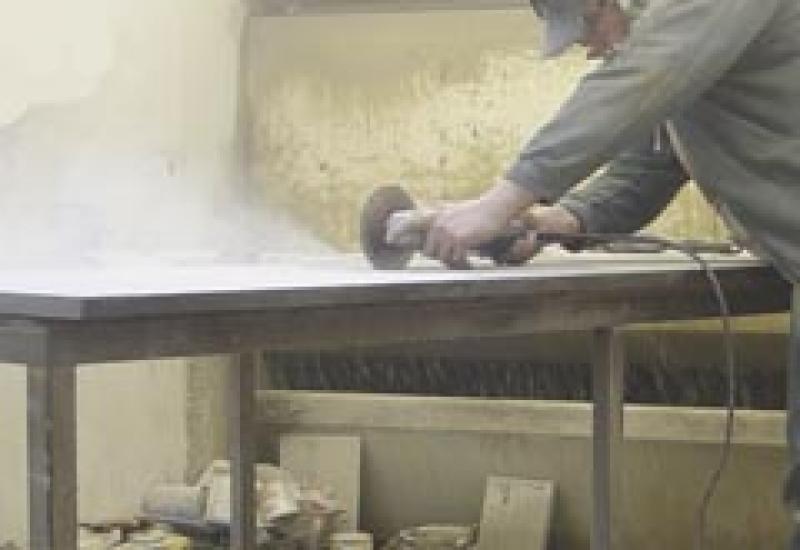 Ignoring risks of vibration injuries to employees is getting more expensive, but it is only one of the risks this person is exposed to. He has no protection against the high silica content stone dust and petrochemical resin dust from cutting this quartz slab, which he is doing in the direction away from the waterwall, sending the dust out into the workshop. There is no guard on the angle grinder and debris on the floor constitutes a trip hazard.
The cost of ignoring the damage that vibration can cause to employees using power tools is increasing. And companies that ignore the risks are more likely to get prosecuted.The latest prosecution was...
Pages