Health, Safety, Ethical & Environmental
The latest news from the Stone Industry
Prime Minister Boris Johnson spoke publicly on Monday 27 April for the first time since leaving hospital after being treated for the Covid-19 infection. He said the lock-down must continue....
The government's offer to meet 80% of furloughed employees' pay up to a maximum of £2,500 a month has been extended by a month to the end of June.It was originally intended to span a...
Following the brief appearance of the Construction Leadership Council's second Site Operating Procedures at the beginning of the month (rapidly withdrawn because they would have shut most sites...
The government's advice on whether you should continue working or not during the Covid-19 shut-down has been anything but clear or consistent, but we are all facing a situation we have not...
Feeling down? A lot of people are. Calls to the Lighthouse charity's Construction Industry Helpline have increased by 25% over the past 10 days. If you want the Helpline, call 0345 505 1956...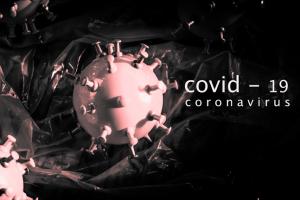 This is an extremely worrying time for firms and workers. We know many workers, union reps and employers have questions and concerns about safe working – especially for those continuing to work...
Still working? Self-isolating? On furlough? Share your experience by leaving a comment below.Alok Sharma, the Secretary of State for Business, Energy & Industrial Strategy, has praised the...
A message from Jane Buxey, Chief Executive of Stone Federation Great Britain: In the middle of these unprecedented times we at the Stone Federation wanted to assure all members that we are still...
Italy, where hundreds of people are now dying every day from Cornovirus Covid-19, is shutting down production for a fortnight from tomorrow (Monday 23 March) in order to try to beat the pandemic.A...
Free Legal Advice for MembersAs part of the Stone Federation Business Support service, Members (and you must be a Member) can access free legal advice. This can cover anything related to the impacts...
If you employ people you presumably already know you have a legal duty to assess their working conditions and protect them from harm*.People you employ also have a responsibility for their own health...
Two companies have been found guilty of health & safety failings after a worker was badly injured when a five-tonne Pelligrini wire saw being installed toppled and hit him. Stoneworld (...
Portuguese limestone and marble company Airelimestones has joined the Ethical Stone Register.The Register was established by Stone Federation Great Britain in response to the Modern Slavery Act 2015...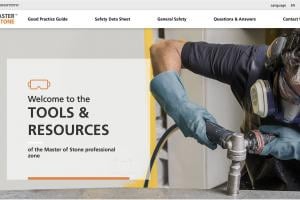 The new Master of Stone website from Caesarstone.
In the light of concerns, especially in America and Australia, about silicosis among stone workers fabricating engineered quartz worktops, Caesarstone has launched a new website for fabricators...
Fairhurst Stone Merchants in Settle, North Yorkshire, has been fined £50,000 after a delivery vehicle made contact with an uninsulated overhead electric power line. The same thing had happened...
Pages