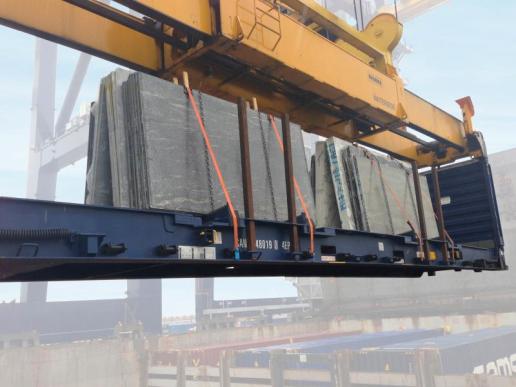 In spite of the falling value of sterling, which makes British products more competitive against imports, more building materials are being imported.
Here's something else for those for and those against Brexit to argue about. Latest figures from the Department for Business, Energy & Industrial Strategy, show how imports of products used in construction have grown in the past few years, especially products from Europe (see graph below) which last year were valued at more than £10billion.
The balance of trade deficit between imports and exports has been growing. That is unlikely to be a matter of choice, because the weakening pound has been increasing the price of imports, which should have made products made in the UK more competitive in the home market and overseas, so increasing exports. Exports have been up and down but have remain fairly even.
The reason for the growth in imports is presumably because we cannot make enough goods in the UK. Certainly there have been brick and cement shortages and timber production in the UK could not hope to meet demand. The UK already has less tree coverage than the rest of the EU and much of the rest of the world.
If prices of imports increase further, whether as a result of further falls in the value of sterling or the imposition of tariffs, or both, the Government's infrastructure ambitions, including creating 300,000 dwellings a year, might be even harder to achieve. If they are to be achieved, it will require greater levels of borrowing than previously invisaged or another round of quantitative easing that surely could not fail to weaken the pound further and create more inflation.
If, however, the UK can somehow increase production, it should be in a strong position to reduce the trade deficit by using more indigenous materials and perhaps also exporting more of them. Perhaps there will be a switch from imported bricks to indigenous materials like stone. Already many quarries have increased their production of walling, some of which is now less expensive than bricks to buy (although it might be slightly more expensive to build with) and British engineering company Wells Wellcut says its croppers, used for making stone walling, have been its best performers for the past couple of years.
The arguments will be settled in March next year and the months and years following the withdrawal of the UK from the European Union. It will depend as much on 'animal spirits' of investors and bankers and 'invisible hands' of the markets as anything else. Confidence levels and market expectations will have a significant impact on the outcome.
For more about stone imports click here.