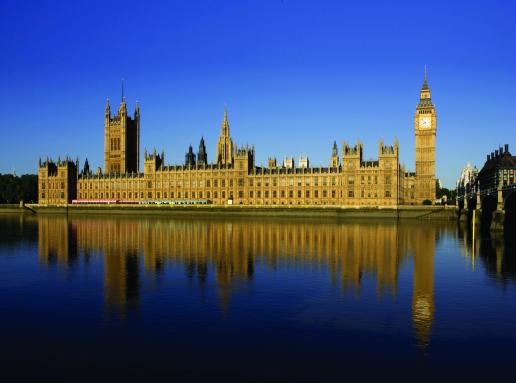 In need of repair: masonry fell on Minister's car this week.

Picture courtesy UK Parliament.
A lump of stone has fallen off the Houses of Parliament and hit a Minister's car, breaking the windscreen.
The vehicle belongs to Michael Ellis, deputy leader of the House of Commons, according to the Times newspaper. It was parked not far from the main entrance of Norman Shaw North, an office block used by senior MPs.
Conservative MP Will Quince posted a picture of a shattered car windscreen and dislodged masonry on Twitter, but it was quickly removed for "security reasons", according to a House of Commons spokesperson.
Mr Quince apparently saw the damage and the fallen stone while walking to the chamber on Wednesday.
A House of Commons spokesperson says nobody was injured and the area has been cordoned off. An investigation is taking place urgently, he said.
MPs are still considering the £3.8billion renovation of the Houses of Parliament.