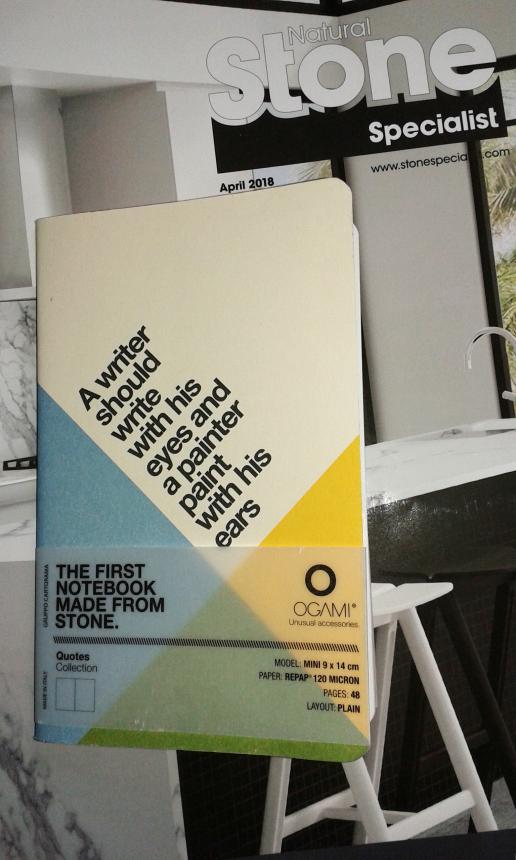 Paper made from limestone and resin - that's one way of recycling waste.
Limestone quarries and stonemasons are always wondering how to reduce the amount of waste they have to dispose of. One solution might be to turn it into paper. 
A company called Repap is making paper in just that way, using 80% powdered CaCO3 (limestone) and 20% resin. The paper produced is particularly smooth and waterproof. We have not found an ink or pencil it will not accept, although gel inks take about as long to dry as on fine coated wood pulp paper. It is hard to tear and burns like plastic. It will, presumably, be long lasting, given its components. Whether it will yellow or not will depend a lot on the resin used. It is a bit expensive - the little notebook pictured against the cover of Natural Stone Specialist magazine here came from Australia but seems to cost about £5 in the UK.
Repap is a bit of a mysterious company. It was a Canadian/American forestry operation taken over by UPM-Kymmene in Finland to try to solve its financial problems. Maybe paper from limestone will be its salvation. The company marketing most of the products from this paper seems to be Ogami and its products can be bought from Amazon.