PLP Architecture's new London headquarters for Qatar Airways at 10-11 Conduit Street in Westminster shows the level of sophistication that the UK stone industry can deliver when it is asked to.
The stone was sawn, worked and supplied by Cadeby Stone in Doncaster, South Yorkshire. It was installed by stone specialist Grants working with Mace, the main contractor.
The new five-storey building integrates offices and a retail showroom. Hand-patinated bronze recesses separate and contrast with the feather-shaped elements of the stone, worked on Cadeby's Donatoni five axes CNC and finished by the masons at the Cadeby Stone works.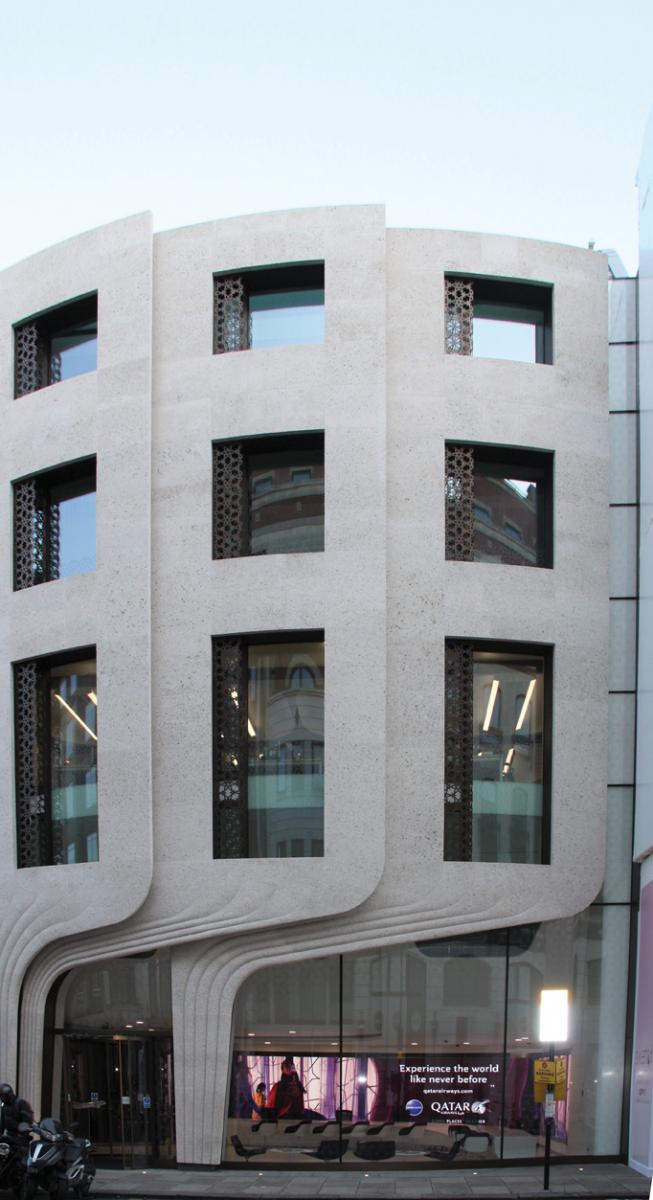 The windows have deep reveals to add further shadow and interest to the façade, which is so appropriate to the use of stone.
The stone is fitted back to a concrete frame in the shape of the façade, which is only about 250m2 but manages to exude a major significance through the design and execution of the stonework. Expect awards to fly in.
The selection process of the Portland Grove Whitbed mined by Albion Stone that was used was specific. Blocks were selected on the Dorset island of Portland from which they came and shipped to Cadeby's works where they were opened out and lined up for inspection by the project team.
They were classified as lower floors or upper floors (or rejected). The shell and void mix was highly selective.
The sample stone and opened block was all as part of the design process. This allowed the design team to select certain stones for certain areas, turning a variable stone into a sophisticated, smooth transition across and up the building.
As Michael Adams, Facade Lead (Commercial Offices) at Mace, says: "The result is truly stunning."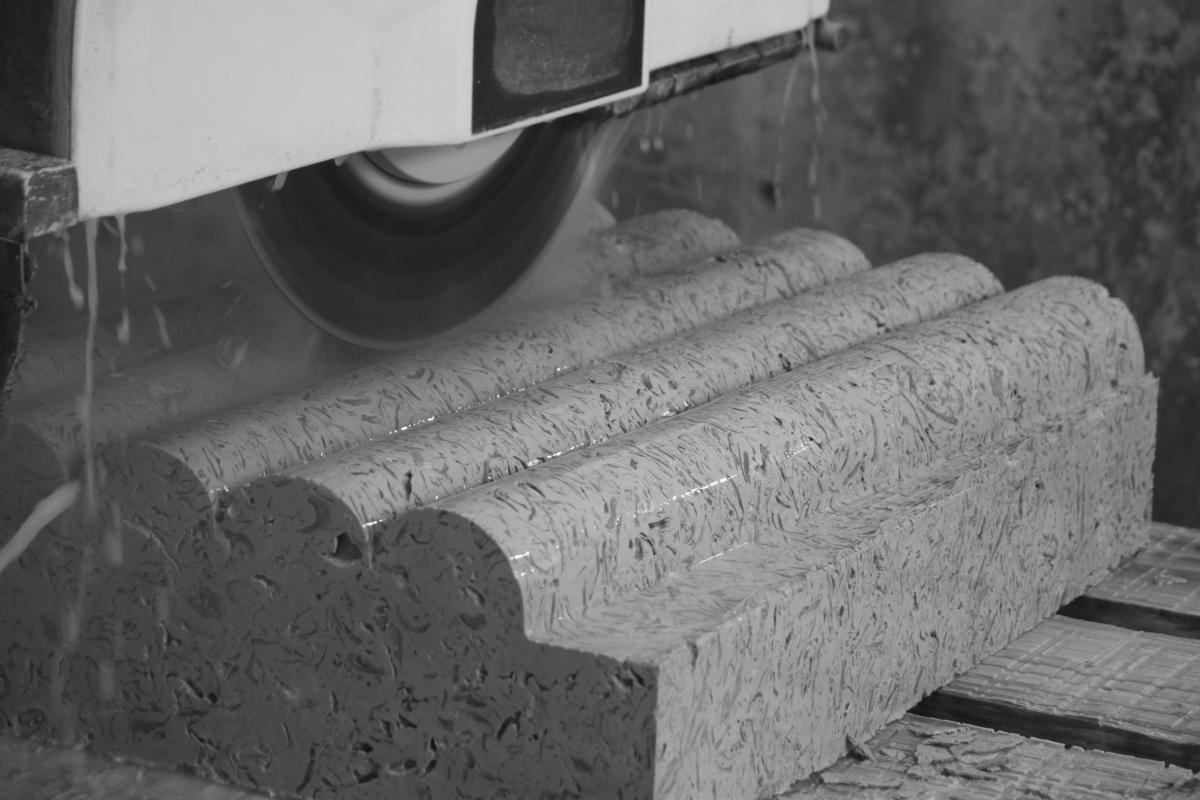 Once chosen, the stones were cut and dry laid to verify the interaction between them in their particular part of the façade before they were profiled on the Donatoni CNC.
The finished stones were again dry laid and the project team was taken up high to view the façade from above. A drone video was made of the process to allow the client to view the dry-lay.
All the stone was carefully packed and shipped for the Grants team to install over a nine-week period.
Michael Adams: "Cadeby Stone's involvement was fundamental in the design process and manufacture of the stone façade for the Qatar Airways European Headquarters at a prime location in London's Mayfair.
"The design intent led by one of the industry's top architects, PLP, was perfectly delivered. Architecturally complex and pushing the boundaries in terms of geometry and shape, Cadeby Stone delivered the client's exact requirements using the latest manufacturing methods in five axes CNC cutting whilst meeting the stringent approval process by dry laying individual stones in the required layout. Supported by the Grants of Shoreditch design department utilising 3D design to realise a real 'head turner' facade."