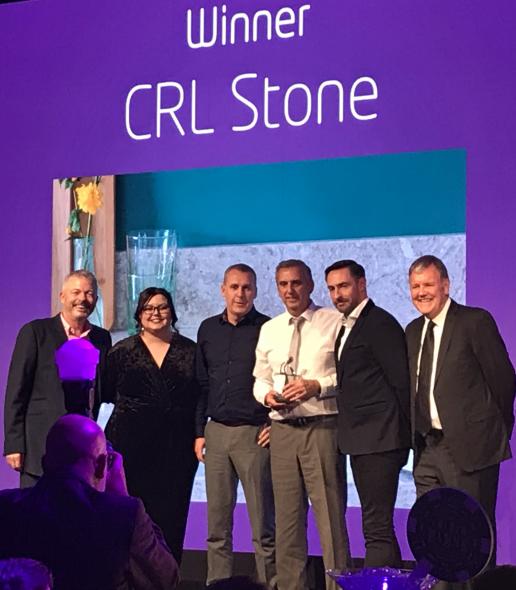 CRL Stone Sales Director Dave Beckett collecting the Best Surface Award for the Renaissance Collection from CRL Quartz at the EK&B Business Awards. In the picture are (left to right): Darren Summerfield (EK&B Business publisher); Leigh-Anne Roberts (EK&B Business Editor); David Inwood (Sales Manager, CR Laurence Of Europe Ltd); David Beckett (Sales Director, CR Laurence); Steve Tough (Commercial Sales Director, Masterclass Kitchens, sponsors of the Award); sports commentator Clive Tyldesley, who was the guest host.
Topping off another successful year, CRL Stone was the proud recipient of the Best Surface accolade at the EK&B Business Awards presented in the Porter Tun room at The Brewery in the City of London yesterday (29 November).
CRL Stone sells CRL Quartz and Ceralsio porcelain. It was the CRL Quartz Renaissance collection that impressed the judges, a collection launched early this year in response to the trend for the natural marble look in kitchens and bathrooms.
The CRL Quartz Renaissance collection by CRL Stone is a durable, easy care surface (it does not require sealing) available in 20mm and 30mm thicknesses.
After receiving the award from EK&B Business publisher Darren Summerfield and the title's Editor, Leigh-Anne Roberts, CRL Stone Sales Director David Beckett said: "The response to the Renaissance collection since its launch this year has been fantastic and this award is the icing on the cake.
"It is great for everyone involved in the design and manufacturing of the product and for our retailers, too, who can proudly say they offer an award-winning quartz surface."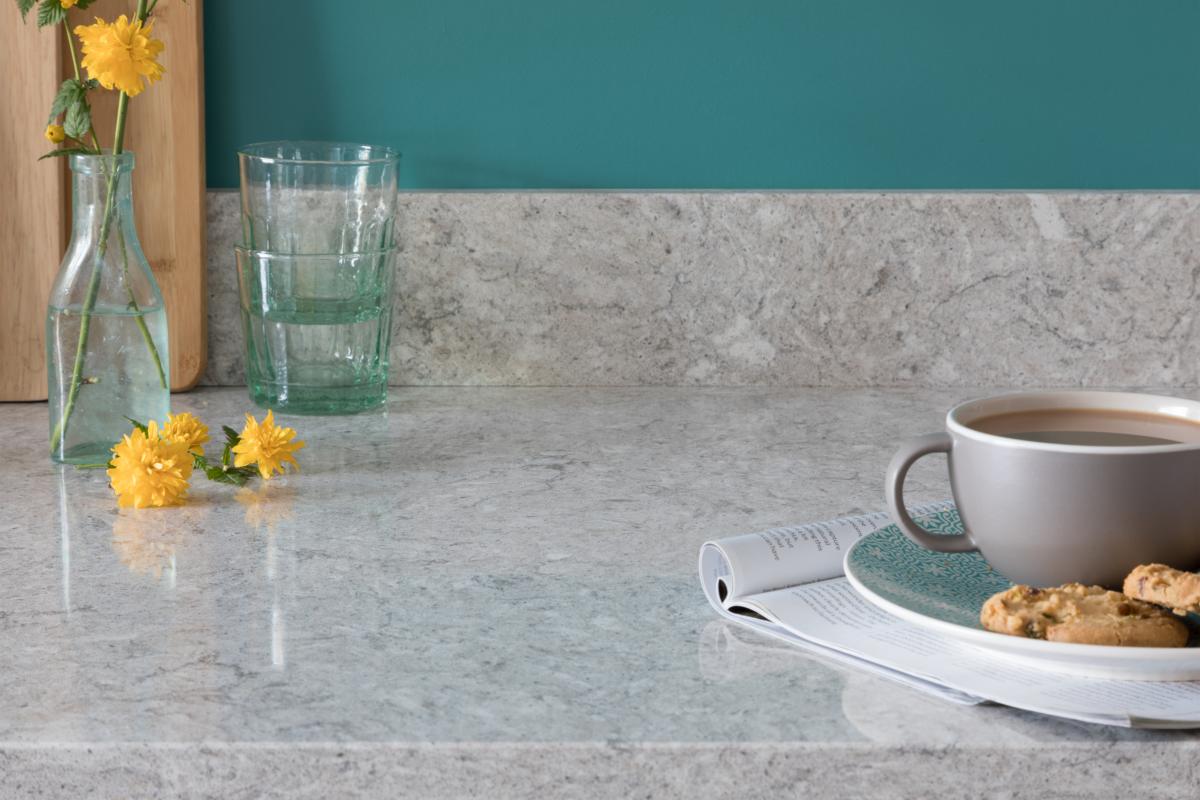 Montana Gris, one of the designs in the REnaissance Collection from CRL Quartz.