Stone Heritage
The latest news from the Stone Industry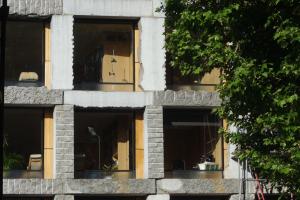 15 Clerkenwell Close is a seven-storey building in Islington with a structural stone frame. It contains eight apartments (including the home of the building's architect, Amin Taha) and several office spaces. Amin chose French limestone for the project to honour the original structure on the site, which was the 11th century Norman nunnery of St Mary's. The stone frame reduced the building's carbon footprint by 90% compared with steel or concrete and cost 25% less.

Photo: Paul Slade www.planetslade.com
James Simpson, OBE, Hon DSc FRIAS, Consultant to Simpson & Brown Architects and Chairman of the Building Limes Forum, speculates on new structural roles for natural stone and lime mortars in a...
Cliveden Conservation, an expert in the conservation of statuary, masonry, mosaics, monuments, plasterwork and decorative arts, is back on site consildating the ruins of Reading Abbey. Over the...
The National Lottery Heritage Fund, the UK's biggest heritage funder, is extending its coronavirus grant support scheme to cover re-opening and recovery after the shut-down and extends the...
Ireland's Minister for Culture, Heritage & the Gaeltacht, Josepha Madigan, announced today (10 June) the 449 heritage projects across every county in the Republic that will benefit from this...
The National Lottery Heritage Fund is now welcoming applications for larger grants to cover emergency costs during the coronavirus Covid-19 pandemic.Applications open on Thursday 21 May and close on...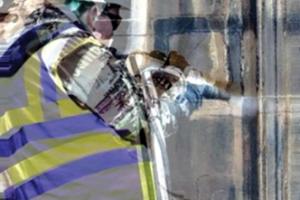 For more information about the Heritage Group of Stone Federation Great Britain, email [email protected]
Conservation and heritage projects were some of the stars of the show at the 2018 Natural Stone Awards, with award winning projects from the length and breadth of Great Britain.There were several...
...the 'golden stain of time', as John Ruskin put it, can sometimes be difficult to define to potential clients...Natural Stone Specialist Editor Eric Bignell has spent some of the...
Historic England has launched an Emergency Response Fund to help keep small and vulnerable heritage projects on track. You have to be quick to apply for help - the deadline is 3 May. But you...
Historic England asks for your help in responding to its survey - click here.
This is a request for a few minutes of your time. Historic England has just launched a survey aimed at understanding the impact of Coronavirus Covid-19 on your businesses and the skills that...
Roofs play a significant role in defining the built heritage. That much was clear from Historic England's major conference on traditional roofing in London on 3 March entitled Traditional...
The National Lottery Heritage Fund (NLHF) is making £50million available in response to the impact of the Covid-19 epidemic on the UK's heritage, it was announced today (1 April).Details...
The Strategic Stone Study, which has been described as "the most important project ever undertaken to identify and record the sources and uses of building stones in England" has been...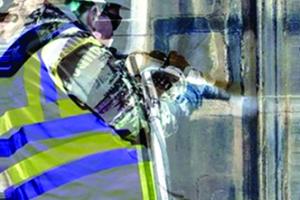 The Heritage Group is one of the sector focus groups of Stone Federation Great Britain. It includes British and international quarry operators and other stone and mortar suppliers working in this sector. For more information about the Heritage Group of Stone Federation Great Britain, email [email protected]
A natural retrofit As specifiers become increasingly aware that a 'business as usual' approach to the carbon impacts of architecture and construction is not an option, there is a...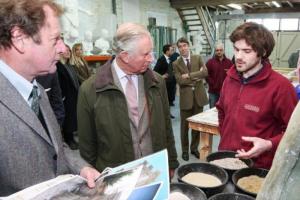 Trevor Proudfoot (left) at Cliveden Conservation's workshop in Houghton, Norfolk, when it was visited by the Prince of Wales in 2016. Prince Charles was visiting the workshop to see students from the Prince's Foundation for Building Community's Building Craft Apprenticeship who were being trained there.
Memorial Service for Trevor James Proudfoot, founder of Cliveden Conservation12.00 midday on Friday 14 February 2020Christ Church Cathedral, Oxford Lewis Proudfoot hopes all those...
Ian Thomas, a now retired founder and director of the National Stone Centre in Wirksworth, Derbyshire, has led a team of eight in the production of a book called Delving Along the Derwent – a...
Pages