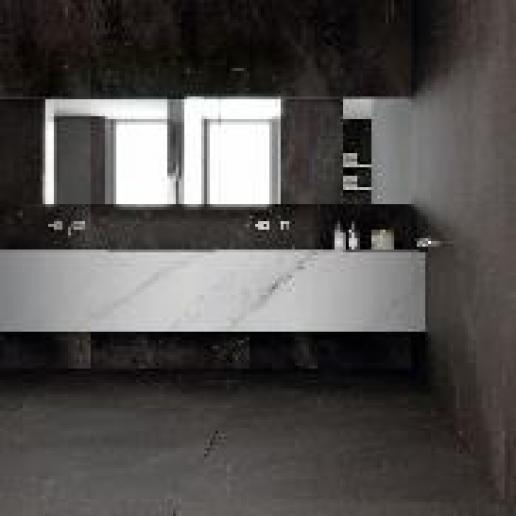 Following the success of its Ceralsio porcelain surface, CRL Stone has launched tiles for walls and floors, for a seamless finish in the kitchen and bathroom.
Available to match the kitchen worktop and bathroom countertop, Ceralsio tiles are extremely durable, non-porous and resistant to scratches, stains and UV rays making them ideal for internal and external applications. 
Ceralsio tiles are available in two thicknesses – 6mm for wall cladding and 10mm for floor tiling - and a large choice of sizes from 30 x 30 cm to 150 x 300 cm responding to the trend for large format tiles in the contemporary bathroom and kitchen.
As a non-porous surface, the build-up of bacteria or mould is prevented with Ceralsio, while no extra care or special products are needed to clean it. A mild cleaning product is all that is required to keep the surface looking as good as new.
Available in 25 colours, Ceralsio tiles tap into the latest trends in interior design, offering a natural palette that works in harmony with overall setting. Team the porcelain flooring and wall tiling with a worktop or countertop made from the same durable material for continuity of design throughout the room.