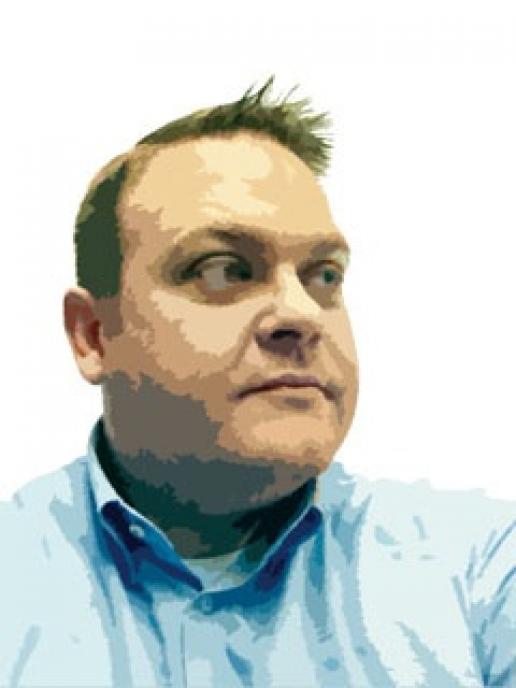 Mark Priestman has more than 20 years' experience in the natural stone sector. He plays an active role in the development and delivery of training in this specialist environment. Along with his father, David Priestman, he runs a training consultancy whose mantra is: Qualify the Workforce!
Happily, I am experiencing an up-serge in enquiries from contractors who want to get their workforce qualified and CSCS carded.
That's great news on lots of different levels, not least because we want to see our specialist sector recognised for the skills it exhibits in abundance.
Just as there is more than one way to eat a chocolate cream egg (as the advert suggests), there is also more than one route to becoming a qualified stonemason – qualified in the sense of holding a nationally recognised qualification, that is.
There are two specific routes:
1. Going to college to gain a City and Guilds or CSkills Awards qualification and then entering the sector
2. Getting work as a mason's mate, being mentored as a mason and then achieving an NVQ in the workplace.
Of course, there are also routes that combine these two, such as:
3. Gaining employment and simultaneously undertaking a specialist apprenticeship programme or college release
4. Being a college student and benefiting from occasional work experience from helpful local contractors.
I get asked which method is best, but to be fair, it depends on the individual and the opportunities that individual has. It's not about the two routes competing against each other.
For example, if someone has a dream of becoming a stonemason but has no employment in that area then college would seem the natural route. If, though, a labourer working for a stone company is offered mentoring, then that person might be best to follow the NVQ achievement route.
Since this is individual-specific (and sometimes a case of company preference), these SWOT analysis observations might be worthwhile considerations
COLLEGE COURSE
College learners often undertake the level 2 or 3 qualification in Stonemasonry from either CSkills Awards or City and Guilds. This can be predominantly biased toward banker masonry.
Strengths & Opportunities: I have the pleasure of knowing several first-rate stonemasonry colleges in the UK. We have a high standard of educational output in this field. The college option can be part-time or full-time.
Weaknesses & Threats: Some employers feel full-time students who qualify may not be site-ready (adjusted to work on a construction site or among other trades) or project-ready (adjusted to project timeframes, resource costs and deadline penalties) from their first day and likely won't have achieved their NVQ yet, so will require further mentoring and assessing before achieving a skilled worker CSCS card in their own right.
NVQ ACHIEVEMENT
NVQs are usually achieved through one of three methods.
1. A provider assesses a person as an experienced worker onsite, or they are enrolled on one of two CITB programmes that result in NVQ achievement
2. The Specialist Upskilling Programme
3. Specialist Apprenticeship Programme.
Strengths & Opportunities: Workers who are mentored through employment can achieve a qualification that validates their competency. Since they have been mentored onsite, their employer usually finds them to be site- and project-ready from day one after qualification. They can also achieve CSCS recognition, which helps when tendering and compiling PQQs.
Weaknesses & Threats: Much of what is learnt onsite is practical and a deeper knowledge could be lacking. Therefore the assessor will need to focus on their underpinning knowledge before an NVQ is achieved. An employer will need to think carefully about who is used as a mentor, so that hand-skills and head knowledge are both conveyed. For this reason, Upskilling and Apprenticeship Programmes were designed for those without years of on-the-tools experience to pass-on industry experience to the next generation.
ROUTES VIA TRAINING
If you fancy a career change to stonemasonry, I would recommend before enrolling in a college or applying for work that you undertake a short course at somewhere like Orton Trust.
If you are determined to become a stonemason but can't find employment, college will be the best route.
If you are already on the tools but have no qualifications, then the NVQ route is likely to be best.
For a list of training providers, see bit.ly/stone-training
Mark Priestman is a Partner at Priestman Associates LLP, a leading façade preservation project consultancy. From stonemasonry and heritage skills through to Site Supervision and Conservation Management, the partnership is trusted by the leading brands of the sector as an NVQ provider for experienced, upskiller and apprentice workers.