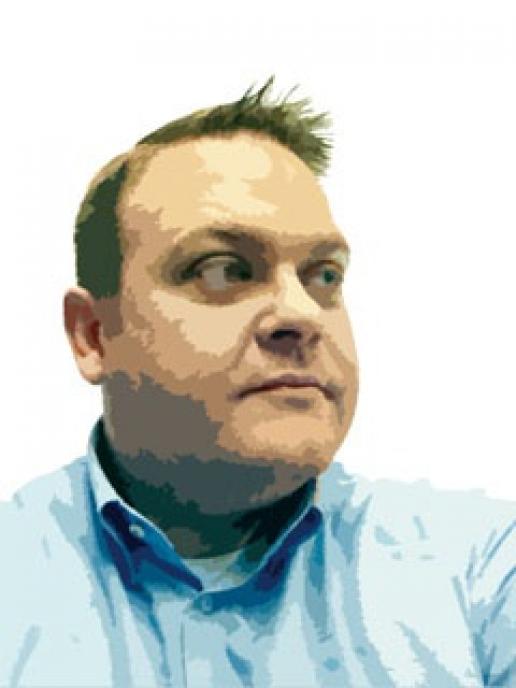 Mark Priestman has more than 20 years' experience in the natural stone sector. He plays an active role in the development and delivery of training in this specialist environment. Along with his father, David Priestman, he runs a training consultancy whose mantra is: Qualify the Workforce!
Dr Who made a return to our screens in September, but since I do not have his ability for time travel I am using my imagination to take me out of my grey rainy day and propel myself forward into your world, where I am sure you are enjoying the promised Indian summer. Perhaps!
The forecast appears positive for the construction industry, too. The Construction Products Association is forecasting a healthy 22% output growth up to 2019. Additionally, the CPA's Economics Director, Noble Francis, says: "The government has a National Infrastructure Plan in place with a pipeline of projects across the UK worth £411billion."
Just as we have to prepare for the weather, it's a good idea to prepare for the economic upturn and ensure we can take advantage. In my field of expertise this means ensuring businesses are geared up for putting their best tender forward.
Maybe it's a good time for management teams to look at their workforces (from labourers to operatives to supervisors to managers) and confirm they are fully (and appropriately) CSCS carded.
Here are some programmes that might assist our sector:
College Achievers Needing NVQ Assessment
As mentioned in an earlier column, the CITB has been undertaking a review of its grants and funding services. One very helpful funding initiative comes in the form of Adult Up-skilling Support. This particular pilot aims to assist CITB registered firms to undertake NVQ assessment for employees who have achieved a college banker mason diploma within the past 12 months. If this applies to someone in your firm, the firm could get up to £3,000 for each of them who completes a Level 2 NVQ qualification in banker masonry or the associated skills of fixing, cladding, cutting or restoring. For more information email [email protected].
Diploma-holders have to be registered by January 2016 and complete their portfolio evidence and assessment within six months. Companies are entitled to enrol up to five candidates each. Priestman Associates LLP deliver the NVQ Assessments on behalf of StoneTrain.
Cost-Neutral Specialist Training
StoneTrain is the training and skills arm of Stone Federation GB. It also offers, in association with CITB, a range of Specialist Apprenticeship Programmes. Now, I know the word 'apprenticeship' can put some people off this programme. The reality is that the programme is for uncertified workers who can be site-mentored by the businesses that employs them. They can be aged anywhere between 16 and 63. And off-site training is kept to just 20 days over the two-year duration of the programme.
Plus, for CITB registered firms, the fee is less than the grant money that can be claimed back!
The latest of the particularly popular Façade Preservation programmes is due to start shortly. There are others for Stone Fixers and Heritage Masons and one in its final stages of development for Stone Paving. If any of these interest you, please, again, contact StoneTrain via [email protected].
SSSTS, SMSTS, DRHS, CDM2015 and all that malarkey
In addition to the requirement for CSCS Skills Cards and NVQ achievement, tenders and site rules now increasingly dictate the need for safety training. The CITB offers the Safety Plus range of courses, which include basic awareness and safety training directed at supervisors, managers and directors.
CITB is also putting much effort into running courses on the revised CDM (Construction Design & Management) Regulations. You can find out more about these by contacting [email protected]. She will keep you up-to-date on courses in your area and any available discounts.
So please think of me here in the rain as you sit in the heat of a late British summer. And if you are off out, don't forget to prepare by packing your sunblock, umbrella, shades and mittens!
Mark Priestman is a Partner at Priestman Associates LLP, a leading façade preservation project consultancy. From stonemasonry and heritage skills through to Site Supervision and Conservation Management, the partnership is trusted by the leading brands of the sector as an NVQ provider for experienced, upskiller and apprentice workers. Mobile: 07876 687212