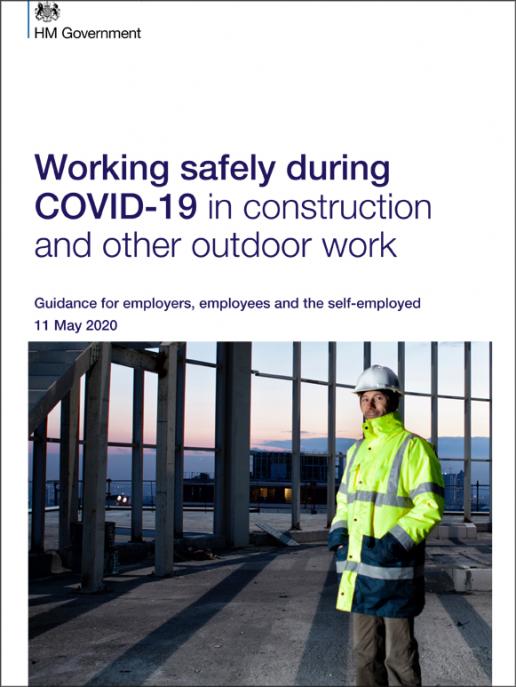 A new 31-page PDF from the government for safe siteworking and £14million to the Health & Safety Executive to make sure you stick to the guidelines.
The Government has published supplementary guidance for working safely onsite. 
The 31-page document is intended to be used alongside the Construction Leadership safe site operating procedures published on 15 April.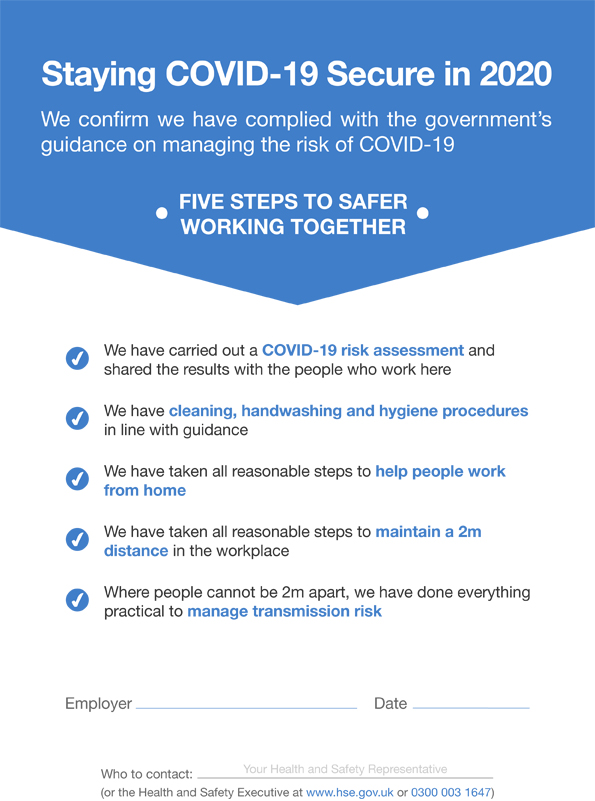 There is also a poster (pictured above) to display onsite illustrating how you are complying with the rules.
Download the new government advice and the poster here.
Business Secretary Alok Sharma says: "This guidance provides a framework to get the UK back to work in a way that is safe for everyone.
"These are practical steps to enable employers to identify risks that Covid-19 creates and to take pragmatic measures to mitigate them."
The Health & Safety Executive (HSE) has been given an extra £14million to police the new guidelines and ensure they are being followed.