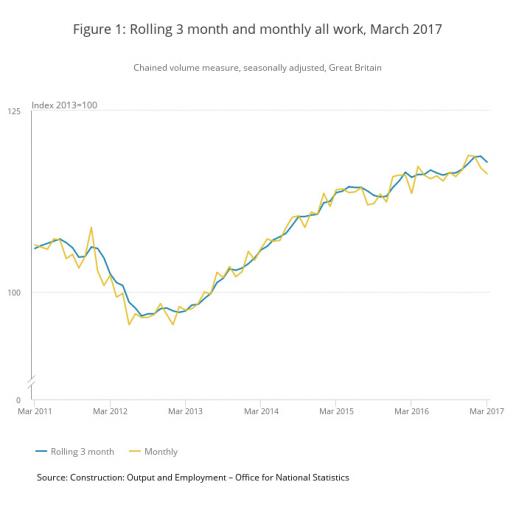 Construction output continues to grow.
Construction output grew for the 12th consecutive month in March (up 2.4%) compared with the same month a year earlier, according to figures from the Office for National Statistics released yesterday (11 May).
In the first quarter of the year, construction output grew by 0.2%, the fifth consecutive three-month period of growth.
New housing experienced strong growth in particular, seeing growth of 5.4% in March compared with March 2016.
Repair and maintenance provided the main downward pressure on construction output, shrinking both month-on-month and quarter-on-quarter. That might be a labour issue, representing the difficulty of finding people to carry out repair, maintenance and improvement work because they can earn more, more easily on new build.