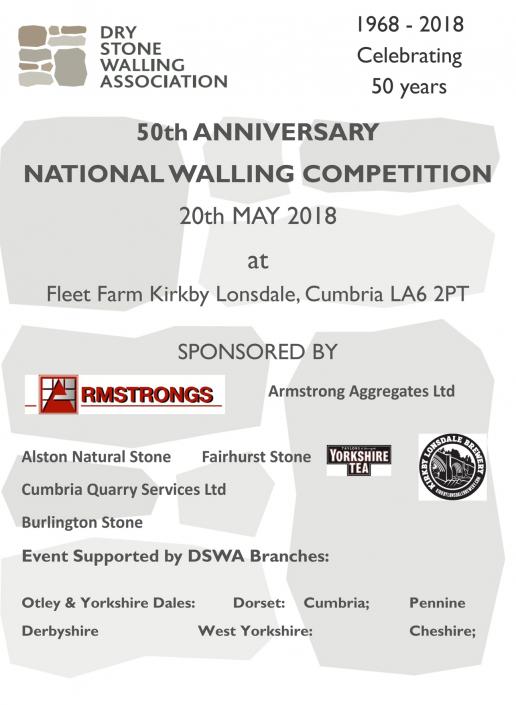 It should be a fun day out with the dry stone wallers in Kirkby Lonsdale on 20 May.
Dry stone wallers from across the country are coming together on 20 May at Fleet Farm in Kirkby Lonsdale, Cumbria, to pit their skills against each other for cash prizes as they celebrate the 50th anniversary of the Dry Stone Walling Association. Visitors are welcome.
To make it a fun day out for all the family there is an invitation to exhibit art or craft objects or pictures associated with walling. The objects will be judged and prizes duly awarded. Those the owners do not want to keep will be for sale. There will also be a baking competition, again with prizes. Those entering are invited to bake a cake fit for a waller - and walling is hungry work, so be prepared for them to be eaten on the day.
Anyone wanting to make a late entry for the walling, craft or baking competitions should email Alison on [email protected].

The Dry Stone Walling Association also decided that its 50th anniversary was a good time to review its image, and as a result it has rebranded with a new logo (although it has not made its way on to the Association's website yet).
The Association decided that while the old shield and hammer logo had served it well for many years, the 50th anniversary would be a good time to review the brand and what the logo conveyed about the Dry Stone Walling Association.
Members felt the new look better matches what the Association has become since since it was created in 1968 – a forward looking organisation working to advance education in the craft and heritage of dry stone walling.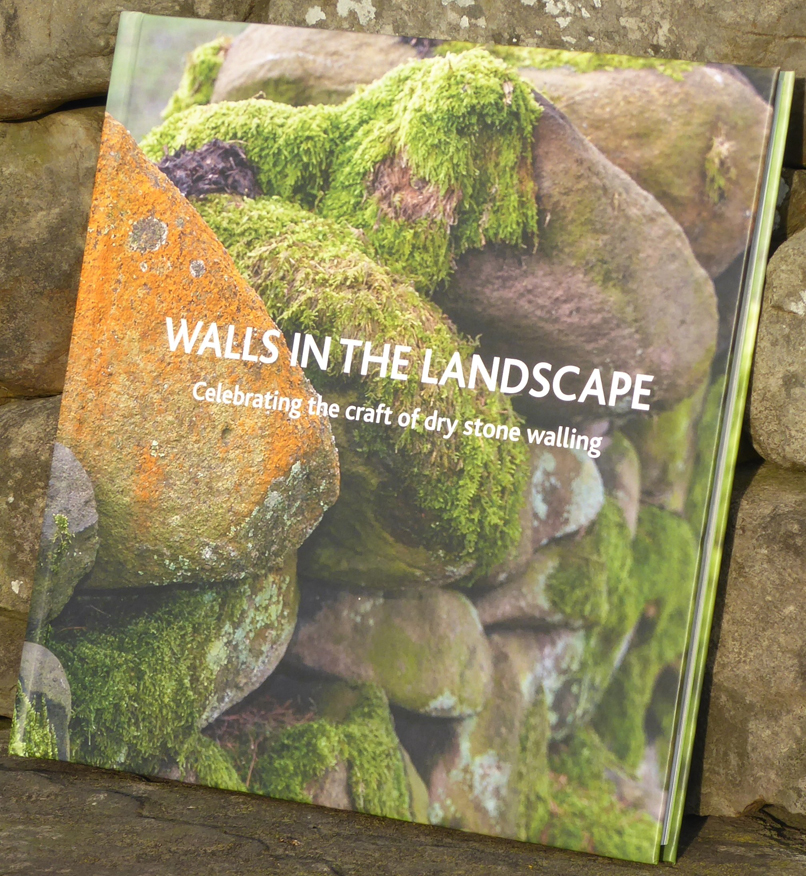 The Association has also published a photographic appreciation of dry stone walling in a coffee-table book called Walls in the Landscape (ISBN 978-0-9568458-2-5) containing more than 100 large format photographs of examples of dry stone walling. The book includes written contributions from HRH Prince Charles, Patron of the Dry Stone Walling Association, and its President, Lord Cavendish, who owns Burlington Stone, the company that quarries Cumbrian slate and limestone. Copies are £20 plus £4 p&p from the Dry Stone Walling Association.
Burlington is one of the sponsors of the event on 20 May, along with Armstrongs, another stone specialist, Alston Natural Stone, Fairhurst Stone and Cumbria Quarry Services. And with the backing of Yorkshire Tea and Kirkby Lonsdale Brewery, thirsts of all tastes should be suitably quenched.