Stone Heritage
The latest news from the Stone Industry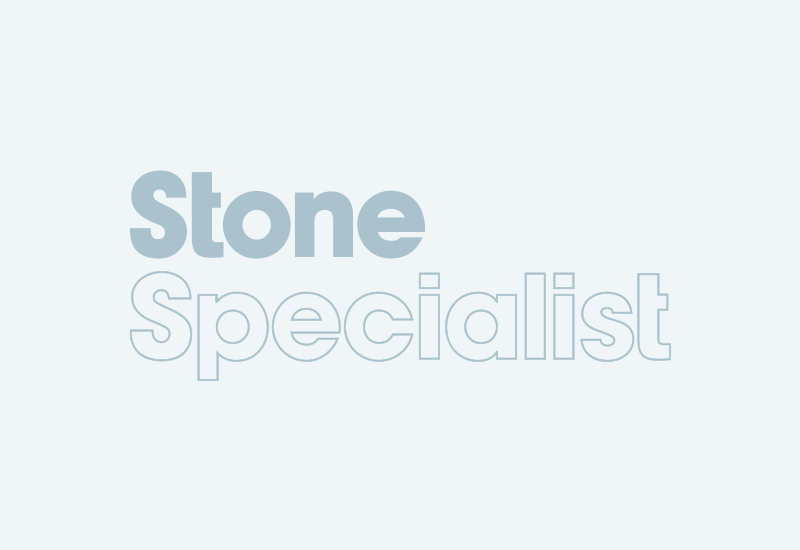 Linford-Bridgeman, the restoration specialists of the Lichfield-based Linford Group, are returning to the Grade I listed Stowe House to carry out the latest round of repairs.Linford-Bridgeman have...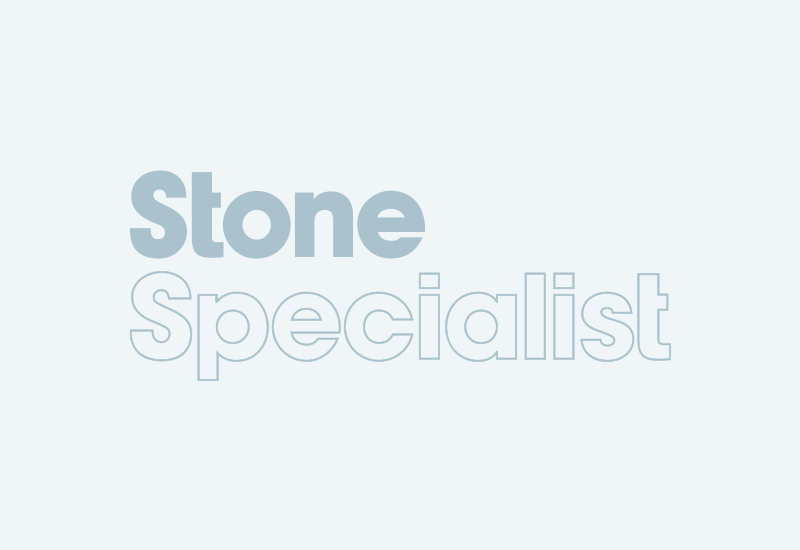 Conservation specialists St Blaise have come to the end of nearly a year's work restoring the historic Grade I Elizabethan mansion of Grove Place, in Romsey, Hampshire, with its two distinctive...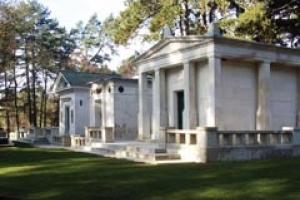 Triton Building Conservation were established in March last year as a sister company to Triton Building Restoration, an external refurbishment company in London. The aim of the new company is to...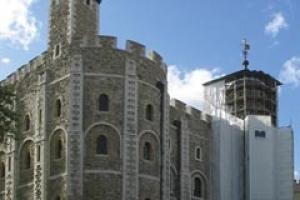 It is 20 years since Brian Crowe and Jamie Fairchild began working together as Stonehealth and introduced the original swirling vortex cleaning system that was then called Jos that has developed into...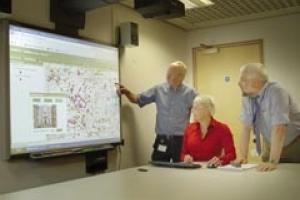 While the Strategic Stone Study maps the use of stone in England, Stone Federation Great Britain have established their own Heritage Forum and the English Stone Forum brings together all sides of the...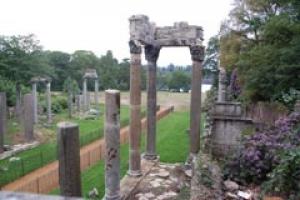 The Leptis Magna Roman ruins were given to George IV by the Bashaw of Tripoli in the early 19th century. They were erected in Windsor Great Park but laid flat during World War II to protect them....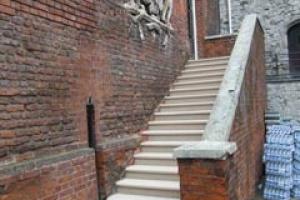 A building the size and age of the Tower of London requires constant attention and the latest project there was to refurbish the southern steps of the New Armouries building in the south-eastern...
For Laings Traditional Masonry a fascinating part of the £1million restoration of Craigievar Castle near Alford in Aberdeenshire has been the creation of 23 Stone 'water cannons',...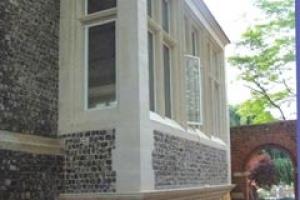 The picture here shows some of the Hartham Park Bath stone and knapped flint work of AF Jones Stonesmasons of Reading, Berkshire, on the privately owned Old Bridge House next to the Thames in Marlow...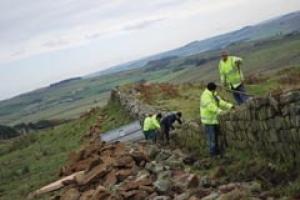 Natural England, working in partnership with English Heritage, Hadrian's Wall Heritage, the Northumberland National Park and a land-owner, have funded £250,000-worth of work that has...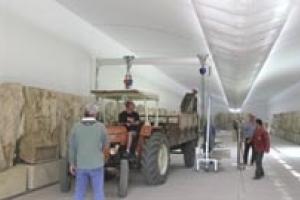 One of the most extraordinary projects by a British conservation company is Cliveden Conservation's work at Aphrodisias in Turkey. Cliveden are now in their 18th year at this important city of...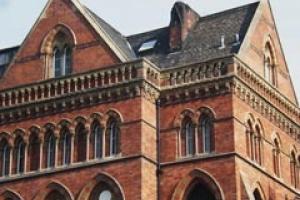 Now that the Victorian Gothic of George Gilbert Scott's Leeds General Infirmary (generally known as the LGI) has started to be revealed in all its glory by cleaning and restoration work carried...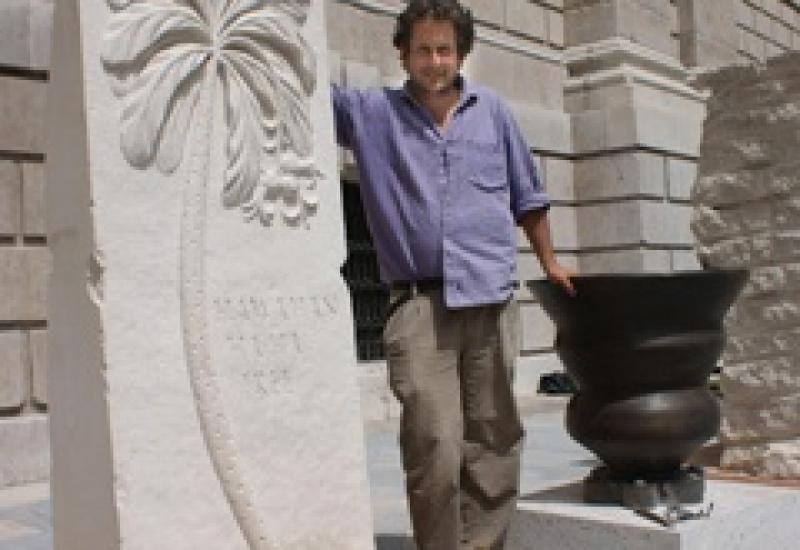 Pictured right is Monmouth stonecarver Sebastian Brooke outside St Paul's Cathedral in London next to his carving of an Hawaiian Haha palm. But it's no joke. It is one of the 860 species...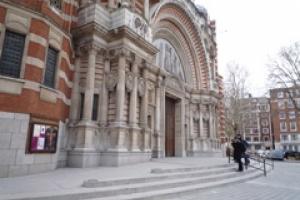 Specialist stonework and restoration contractors Cathedral Works Organisation (CWO), working with St Ann's Gate Architects of Salisbury who have been involved with the Cathedral since 1997,...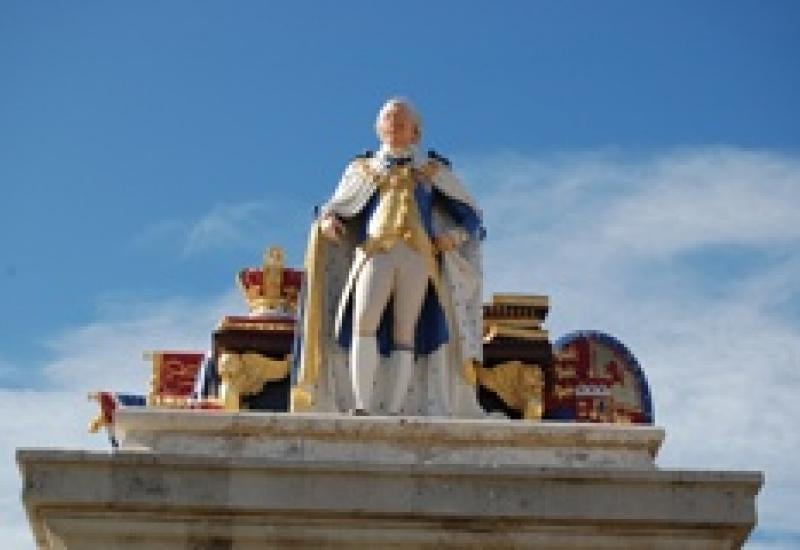 A restored Coade stone statue of George III with unicorn and lion on a Portland limestone plinth is the centrepiece of Weymouth's Georgian townscape. Chris Daniels, Accredited Conservator,...
Pages