Stone Heritage
The latest news from the Stone Industry
Nigel Copsey is a hands-on conservator who was converted to the benefits of earth mortars and hot mixed lime many years ago. He has been spreading the word enthusiastically ever since and...
SPAB's Sustainability of Traditional Buildings conference takes place online only this year on 6, 8 and 13 October. It is hosted by SPAB (Society for the Protection of Ancient Buildings) and...
The ornamental magnesian limestone bridge at Clumber Park in Nottinghamshire is open again, more than two years after vandals repeatedly drove a car into its balustrades. The National Trust,...
If historic masonry needs to be stored until it can be repaired it can be protected and preserved highly effectively by burying it in the right conditions, determines a three-year study by Barry Hunt...
Are you eligible for the Culture Recovery Fund for Heritage?Applications for the £92 million Culture Recovery Fund for Heritage close on Monday 17 August. Funds will be distributed by The...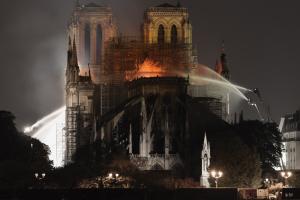 The Notre Dame roof on fire on 15 April 2019.

Photo: © Christian Jakob | Dreamstime.com
The fire at Notre Dame Cathedral last year shocked Paris and the whole world. President Macron promised the building would be restored within five years. This is the story so far. Say '...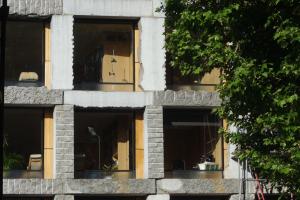 15 Clerkenwell Close is a seven-storey building in Islington with a structural stone frame. It contains eight apartments (including the home of the building's architect, Amin Taha) and several office spaces. Amin chose French limestone for the project to honour the original structure on the site, which was the 11th century Norman nunnery of St Mary's. The stone frame reduced the building's carbon footprint by 90% compared with steel or concrete and cost 25% less.

Photo: Paul Slade www.planetslade.com
James Simpson, OBE, Hon DSc FRIAS, Consultant to Simpson & Brown Architects and Chairman of the Building Limes Forum, speculates on new structural roles for natural stone and lime mortars in a...
Cliveden Conservation, an expert in the conservation of statuary, masonry, mosaics, monuments, plasterwork and decorative arts, is back on site consildating the ruins of Reading Abbey. Over the...
The National Lottery Heritage Fund, the UK's biggest heritage funder, is extending its coronavirus grant support scheme to cover re-opening and recovery after the shut-down and extends the...
Ireland's Minister for Culture, Heritage & the Gaeltacht, Josepha Madigan, announced today (10 June) the 449 heritage projects across every county in the Republic that will benefit from this...
The National Lottery Heritage Fund is now welcoming applications for larger grants to cover emergency costs during the coronavirus Covid-19 pandemic.Applications open on Thursday 21 May and close on...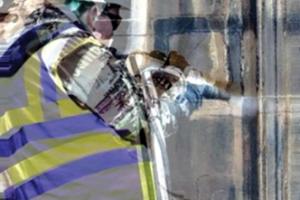 For more information about the Heritage Group of Stone Federation Great Britain, email [email protected]
Conservation and heritage projects were some of the stars of the show at the 2018 Natural Stone Awards, with award winning projects from the length and breadth of Great Britain.There were several...
...the 'golden stain of time', as John Ruskin put it, can sometimes be difficult to define to potential clients...Natural Stone Specialist Editor Eric Bignell has spent some of the...
Historic England has launched an Emergency Response Fund to help keep small and vulnerable heritage projects on track. You have to be quick to apply for help - the deadline is 3 May. But you...
Historic England asks for your help in responding to its survey - click here.
This is a request for a few minutes of your time. Historic England has just launched a survey aimed at understanding the impact of Coronavirus Covid-19 on your businesses and the skills that...
Pages