McKeon Stone's Threecastles Quarry in Stradbally, Co Laois, Ireland, has been used as backdrop by a company called Horseware that makes clothes for the fashion-conscious horse-rider and for the horses.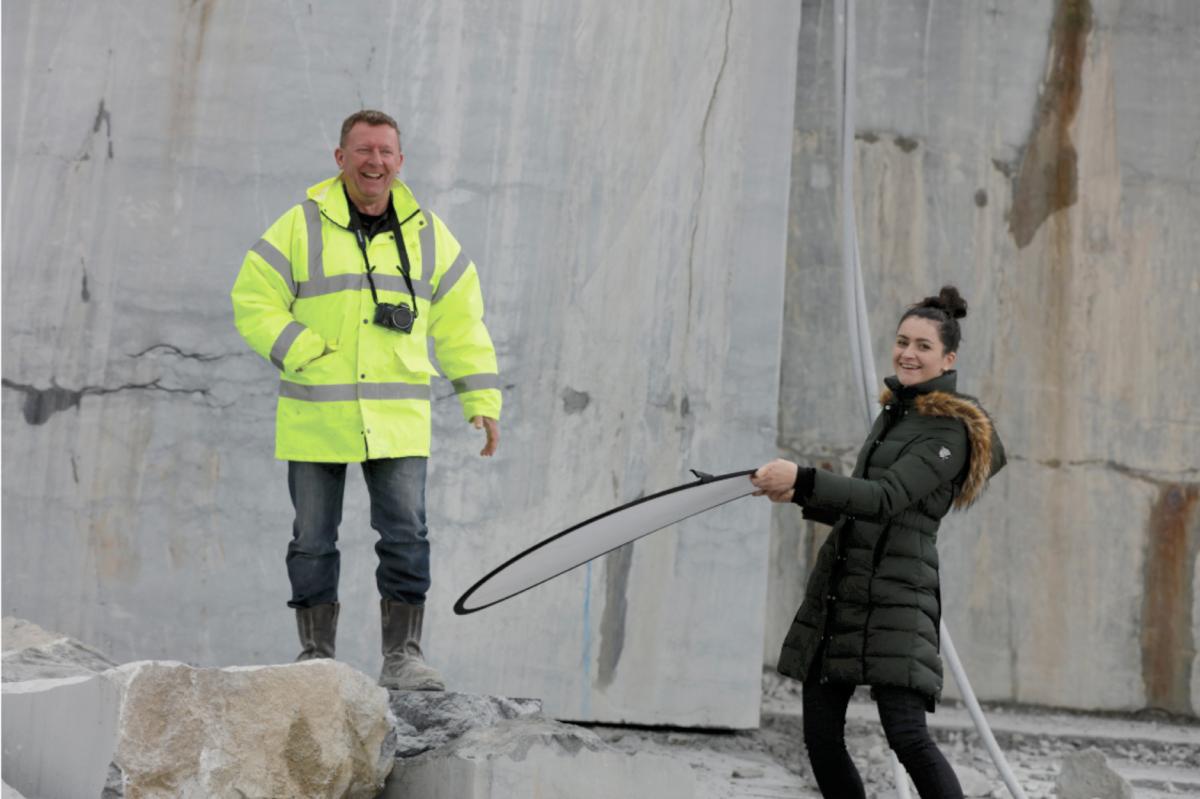 Niall Kavanagh, McKeon's MD, and quarry man Dan Fitzpatrick, who helped out with the shoot and even did a bit of his own posing (that's him below), did well out of it by being given a selection of the company's clothes.
In thanking Niall for allowing the quarry to be used for the photo-shoot, Emma Kearney from Horseware Ireland, said: "It was an amazing location and we got some really great shots. Dan was a great help on the day. Thanks for giving up your afternoon, Dan, and I hope you got home in time for the match! It's a shame Mayo didn't win in the end!"
It is a strange place to gain publicity, but Horseware promised the quarry would be credited in its catalogue when it is published. And, who knows, the fashion conscious horse owner might also need some stone for the country pile.
Of course, you have to ask: where are the hard hats and hi-vis? But it was a Saturday, the quarry was not working and Dan was there to make sure everything went smoothly.