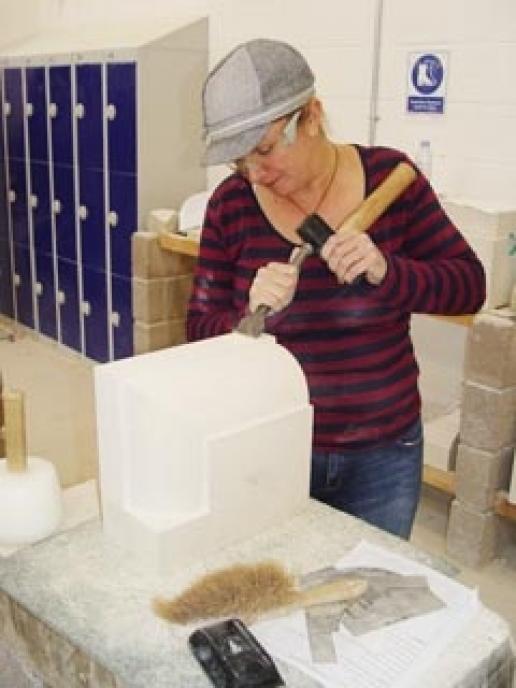 Allocation of the £25,000 ConstructionSkills is making available for training by the Natural Stone Industry Training Board (NSITB) this year (click here to read about the allocation) will be decided at the next meeting of the Board on 27 February at the offices of consultants Sandberg, 40 Grosvenor Gardens, London SW1W 0EB.
The NSITG has been invited to identify the industry's training needs, conduct the training and submit an application for payment with supporting evidence for reimbursement.
You can't afford to miss out on this no-strings free training offer
Many courses are available through the National Construction College, which has training centres nationwide, or, subject to negotiation and the numbers involved, the courses can be delivered at company premises.
Alternatively, training can be arranged through a company's local, regular training provider.
Some examples of the courses that benefitted stone companies last year were:
One-day Health and Safety Awareness for new start operators
Two-day Site Supervisors' Safety Training Scheme (SSSTS) or 1 Day Refresher
Five-day Site Management Safety Training Scheme SMSTS or 2 Day Refresher
One-day Day Directors' Responsibilities for Health and Safety
One-day PASMA Mobile Access Towers
One-day IPAF MEWP Boom and Scissor
One-day Environmental Management Systems at Site Level
One-day Site Sustainability Simplified
One-day Waste Management on Site
However, the scope of training topics allowable under the scheme is broad. It could, for example, cover Marketing as well as Management and Leadership subjects.
Stone Federation Great Britain is strongly recommending its members to take advantage of this time-limited opportunity. But it is not only Federation members who are eligible for funding.
If you want to take advantage of this offer call Ian Major at StoneTrain on 07851 063938 or email [email protected].