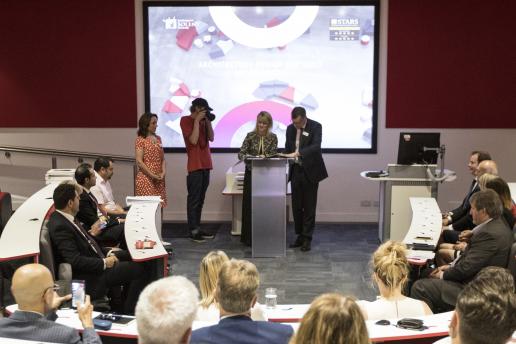 BRE Academy and Solent University in Southampton sign an agreement on BREEAM accreditor training.
BRE Acadamy, the education arm of BRE. the organisation based in Garston, Hertfordshire, famous for its research and knowledge generation into building systems, products, safety standards and sustainability, is working with Solent University to allow the University to offer BREEAM Accredited Professional (AP) training as part of its MSc Built Environment courses.
BREEAM will be familiar to most as a leading sustainability assessment method for building and infrastructure projects.
Pauline Traetto, Director of BRE Academy, says the agreement with Solent is In line with BRE Group's strategy to support the future generation and attract a new talent pool in to the industry.
Professor Graham Baldwin, Vice-Chancellor of Solent, says: "The University is delighted to have signed a collaboration agreement with BRE Academy, which again confirms our commitment to ensuring our teaching is grounded in the needs of employers and industry."
 
Sarah Radif, Solent's Head of Architecture & Design Practice, adds: "The partnership with and endorsement from BRE Academy gives our students and graduates even greater career prospects with accreditation to a world renowned industry standard. This qualification will open up doors in a busy, challenging and much needed role in the current environment.
"Anyone who studies one of our MSc courses will be eligible to be fast tracked to undertake the BREEAM AP qualification at a reduced fee and have the qualifying period of three years' work experience waived, given BRE Academy's confidence in the level of real-world teaching at Solent."