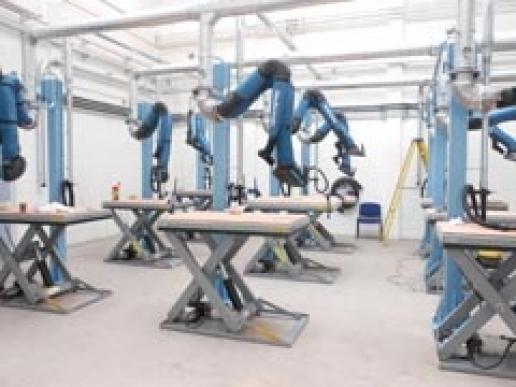 The new academic year that begins in September will see the first intake of 10 new Historic Scotland apprentices at Forth Valley College as part of a Scottish Government commitment to provide 30 traditional skills apprenticeships over three years.
The new masonry workshop at the Forth Valley College is the result of an agreement signed by Historic Scotland and CITB-ConstructionSkills to ensure Scotland has world-class training to protect its historic built landscape.
The Sector Skills Agreement was signed at the new state-of-the-art stonemasonry workshop at Forth Valley College in Stirling.
David Mitchell, Historic Scotland Director of Conservation, said: "We already have an excellent working relationship with CITB-ConstructionSkills that has been invaluable in raising awareness of traditional skills issues and developing qualifications that can assist construction employers in ensuring their workforce has appropriate skills. This is vital. The built environment needs the right knowledge and skills across all levels of employment in the sector to encourage good and appropriate repair work. Traditionally built structures account for around 20% of Scotland's total infrastructure and they continue to play an important role in the sustainable development of our country."