Natural / Engineered Stone Company News
The latest news from the Stone Industry
Lovell Stone Group celebrates 10 years of trading today (1 July).The Group (originally called Lovell Purbeck) was founded by brothers Simon and James Hart when they acquired Purbeck quarry company D...
The stonemasons from Ian Knapper are proud of their contribution to The Queen's Diamond Jubilee Galleries at Westminster Abbey, which have this month (June) been recognised in the 2019 RIBA...
Waste is time and time is expensive. That's what NeoGranite in West Bromwich learnt from employing consultants to help it with the design of its new factory.NeoGranite has doubled the size of its...
Caesarstone UK, selling the Israeli Caesarstone quartz, has opened a second distribution centre. It is in Trafford Park, Manchester. The company's original depot of 4,000m2, which marked its...
With a move to smart new premises in Hemel Hempstead, stone wholesaler Nile Trading is ready to become a trend setter rather than a trend follower, says Director Neel Shah.Nile Trading UK Ltd has...
The latest addition to Caesarstone's Metropolitan Collection of industrial looks is Primordia. Its organic appearance reflects alluvial layers in stone created over aeons, enhanced by its...
Nick Williams: "The rest of the UK market needs to come up to speed. The Ethical Stone Register is a major initiative and anyone selling natural stone needs to be embracing it."Strata in...
Major Kitchen Trends are being brought to you by Caesarstone and Lidewij Edelkoort in this year's kitchen trend book, titled Form Follows Food.Fish and chips? Pah! People want a whole eating...
'Read All About It' by Jeni Wood has won Lovell Stone Group's 'Inspired by Space' competition that marked the 50th anniversary of man landing on the Moon.The stone group gave Bath...
In case the Spanish food was not hot enough, there was even fire eating at the grand opening of Cosentino's newest Centre in Newmarket, East Anglia, on Friday 26 April.The Newmarket Centre is the...
The North West's Roofing Apprentice of the Year has been rewarded with a trophy in Welsh Slate.Welsh Slate, the UK's largest manufacturer of indigenous natural roofing slate, supplied...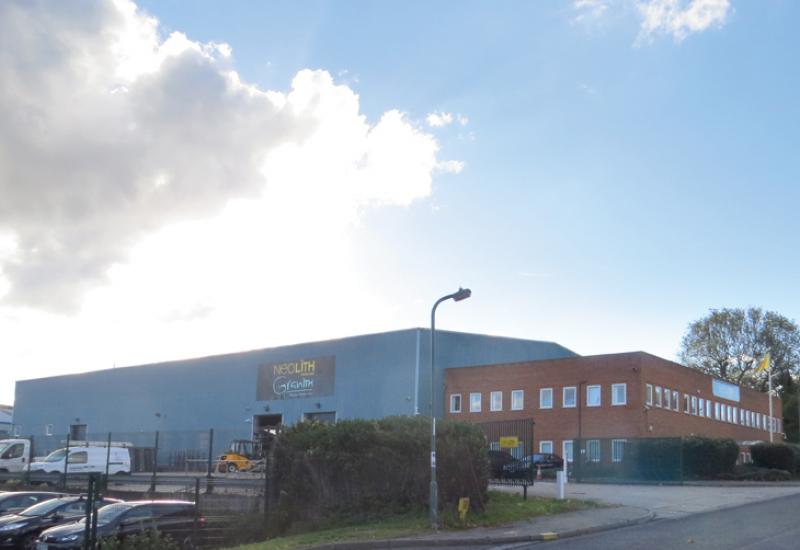 The Size spent last year preparing and filling its own 3,000m2 Neolith and Granith warehouse in Harlow, Essex. At the end of the year it also opened a showroom in London. Now it's ready to rock...
Stone wholesaler Nile Trading has moved into bright new premises in Hemel Hempstead, close to the M1 just north of the M25. It is a location Nile intend to use for expansion in the Midlands and North...
DuPont has launched 25 new versions of its Corian solid surfaces, all 'inspired by nature'. It is the company's largest ever launch of Corian at any one time.There is Aggregate (four new...
Eating out has become a national pass-time for a sizeable section of society. But who wants dinner in a boring old restaurant when you can have a whole eating experience served up by a celebrity chef...
Pages